Hi! Thanks for the PM - otherwise I wouldn't have found this thread!

I will definitely try to be there - but, yeah, who knows where life will find me in 6 weeks...lol...If yes, there will be 2 (maybe 3) adults and 2 kids (edited to make that clearer! LOL! I typed it before I had my tea!). You can count us as more than a maybe...sorry for being so vague...

I have one white - I think she's a showgirl, but she doesn't have a naked neck. She's mature, we've gotten eggs, but we can't keep a rooster here. She was happier when her rooster mate was still here. She would make a good mamma, because she tends to be broody anyway!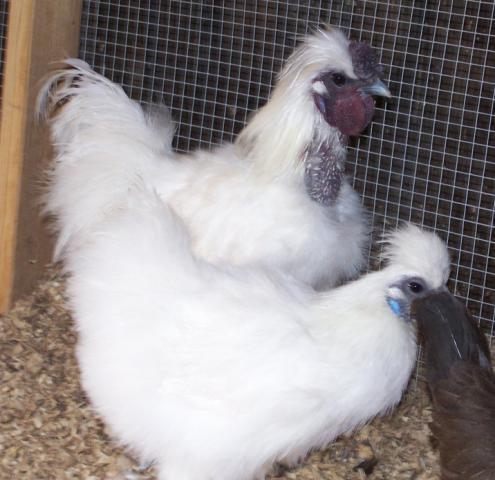 Edited to add - I am looking to swap her ...

Edited by MakeMineCadburys - 3/19/11 at 12:01pm