We have had 2 hens for 2 years and one of them has become very inactive, a bit bloated, won't eat and when my husband went to pick her up she just let out diarrhea : (  She seems lethargic and has trouble keeping her eyes open and right now she is staying in the corner in the coop and will not respond or eat. She is just standing there unhappy and bloated.

We live in the Torrance area of Los Angeles and we have a nice back yard and they get plenty of veggies, scratch, mash and most recently some all purpose pellets in addition to some Oyster Shell. I am not sure if she is reaching the height of her chicken years. She did not lay through the winter but the other one did. No surprise with it being winter but this is Los Angeles and they laid all last winter but then again it was a bit colder than usual this year, so we were not concerned.  Any suggestions?

I was going to mix some cod liver oil with some spinach in case she is backed up. We both recently lost our jobs and are on a tight budget and we have limited vets to see chickens and they charge a lot. I do not want her to suffer and will take her in if necessary, but if anyone has been through this or has any suggestions I would love to hear from you. Thanks, Dawn - She is on the left.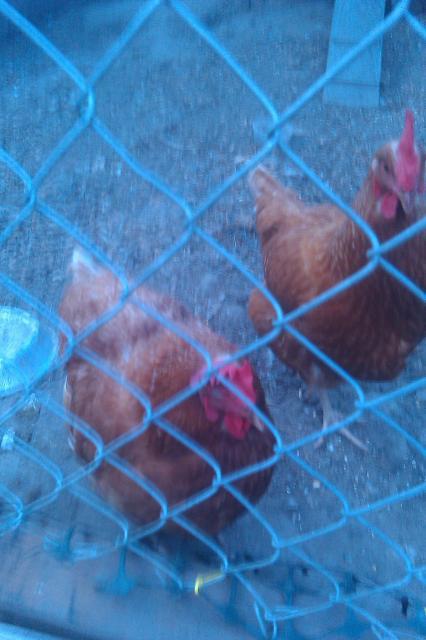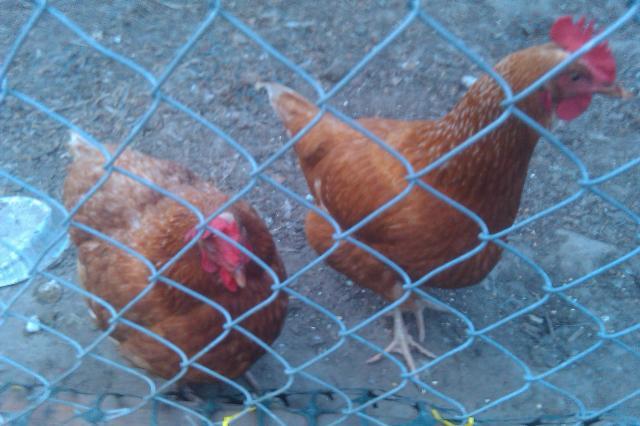 Edited by dawniemc - 3/20/11 at 10:38am