Or no?
6-7 weeks old (I'm starting to think 7 maybe 8)?
She is soooooo huge and you will have to trust me that her legs are black and like tree trunks, but quite frankly seem to fit her body. (she never ever stands up when out of the brooder)

I posted pics of her a few weeks ago, but didn't get many takers other than if she is truly a BA or JG. So...any guesses as to that would be fun too!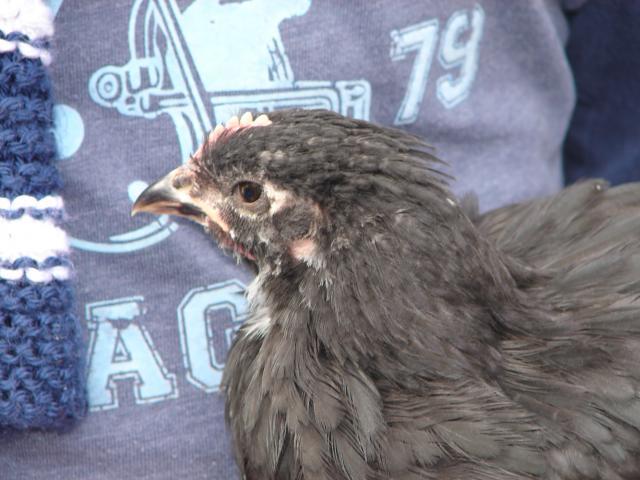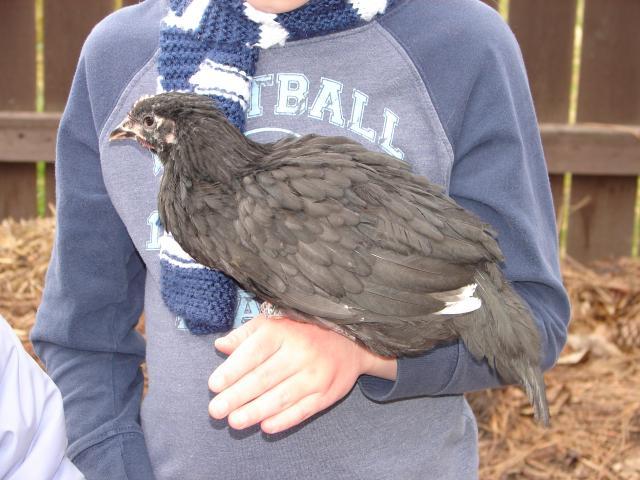 Thanks!
~Lauri