I've been trying to find actual pictures of blue golden duckwing birds.  I've been using the chicken calculator and ive been trying to find out pictures to see the actual difference between these two color patterns i keep coming up with.  would a TRUE "golden" duckwing have a reddish hackle like the top picture? and is the cream coloring on the hackle/saddle what would be considered the "golden/yellow" color? man, i wish i had this guys rooster, haha... so pretty.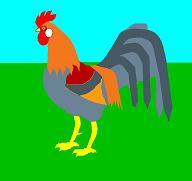 blue golden duckwing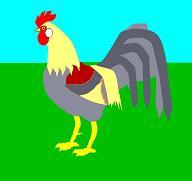 blue golden/yellow duckwing

now, this bird is what i keep finding for "blue golden duckwing" - is he actually a golden/yellow duckwing?