Auction is now for 15 hatching eggs
Blue Wheaten Hatching Eggs from Large Fowl Wheaten/Blue Wheatens of Wayne Meridith's Large Fowl Ameraucana Line.
Beautiful, large ( adverage weights: 5 lb Hens,8 lb Roosters), tame birds with good conformation and colors.  Very little, if any, ticking in the hackles and capes.  Puffy beards and cheeks.  Correct tail carriage.  Correct coloring.  These are coming from the same birds I will be showing at the Nationals this year.  No one can guarentee show quality birds but there is always a better chance when you start with quality birds like these.
Beautiful hens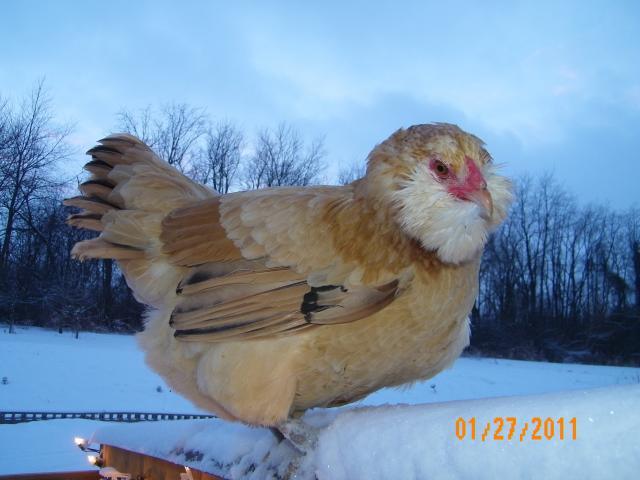 Regal Roosters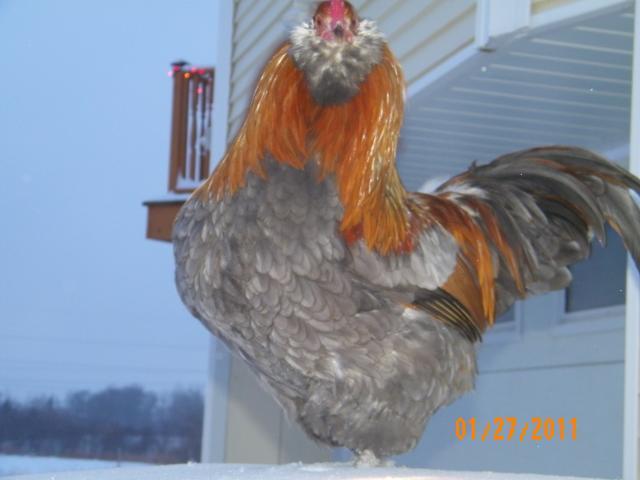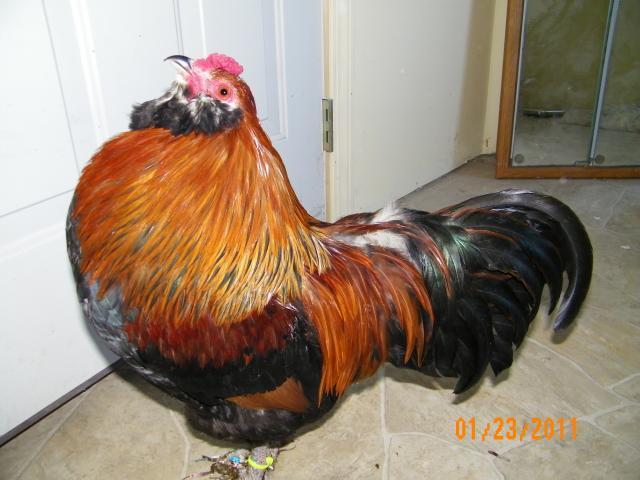 Beautiful and Clownish Roosters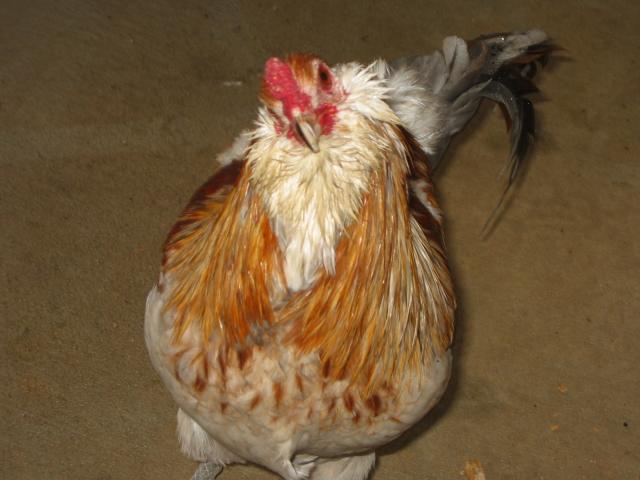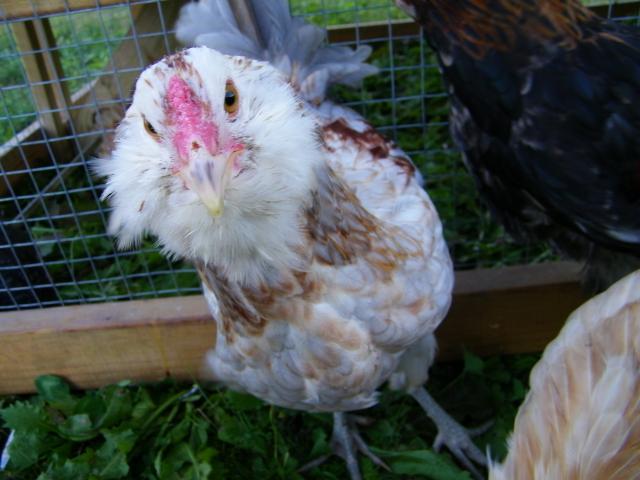 Poofy in all the right places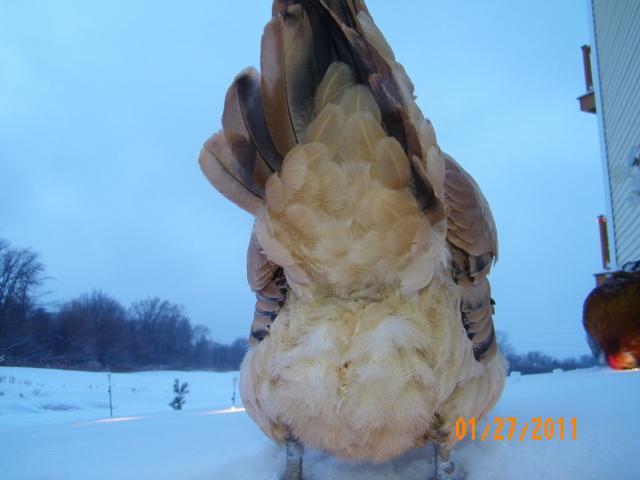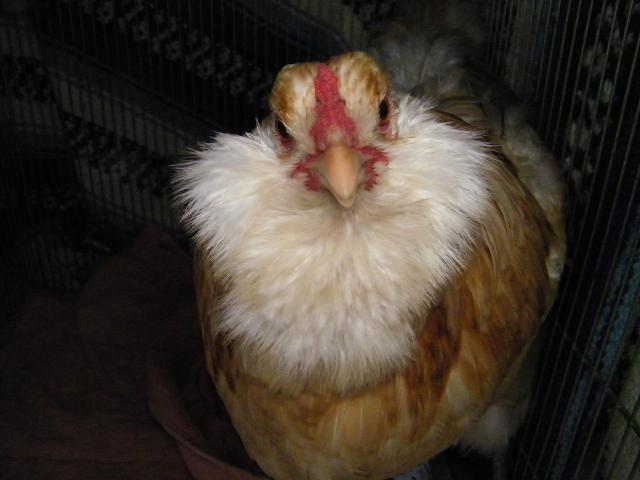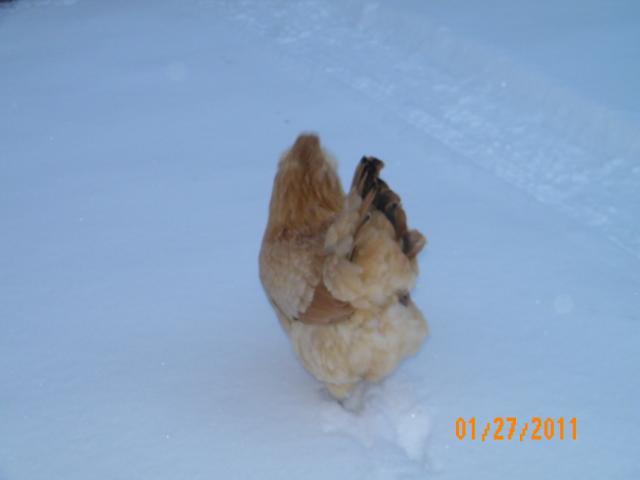 Yes, wide inverted V tails, wide set legs and a poofy butt are desired qualities. 
Healthy and strong "FuzzyButts"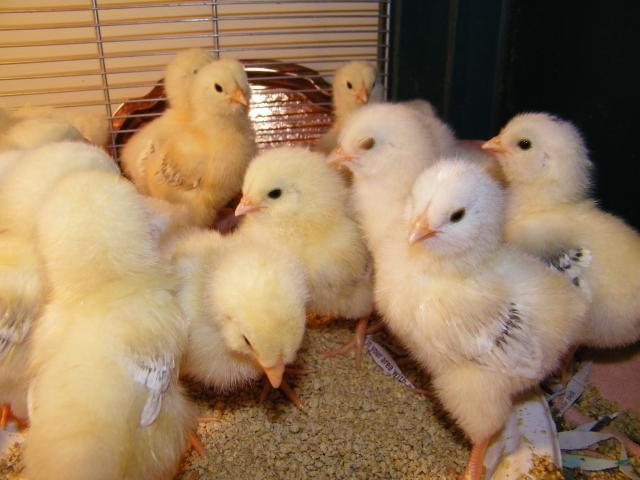 Aren't they CUTE!!   
See my page for more photos.

     Fertilization is excellent as we have 1 Blue Wheaten, 1 Wheaten, and 1 Splash Blue Wheaten Rooster over 5 Wheaten, 6 Blue Wheaten, and 1 Splash Blue Wheaten Hen.   Then in another pen we have 1 BlueWheaten over 3 Blue Wheaten Hens.
     
     I have tried to take pic of the beautiful eggs but as you hear so many times it is difficult if not impossible without photoshop or a proffessional photographer to get the colors true.
 
  The picture of the egg in my hand is a good rep of the color, at least on my monitor.  My family and friends cannot see the colors range I do.  I see what would best be described as bluer-aqua.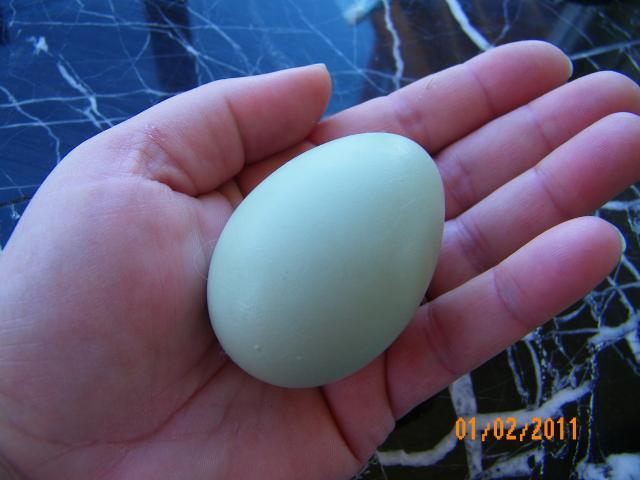 This is a picture with the official color chart:  They range between an A9 and a B4




 
     We were honored to have one of the founders of this breed over to our home, he described, in great detail, how hard it was to develop the bird and hash out, amongst themselves, the SOP.  He also helped us do our final culls and keep only the best of the best.  This breed rides on their shoulders and I would only sell eggs that fit the SOP in respect to the founders who gave us this wonderful bird, and respect for the breed.

Your eggs are individually wrapped in bubble wrap with cush above and below and at least 2 full circles around.  Like this: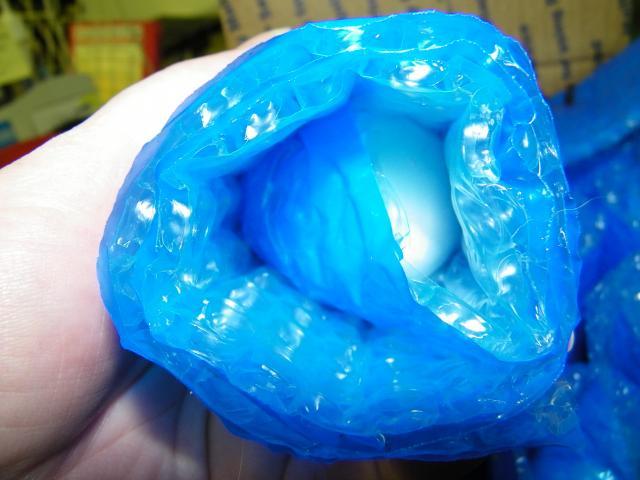 Then this: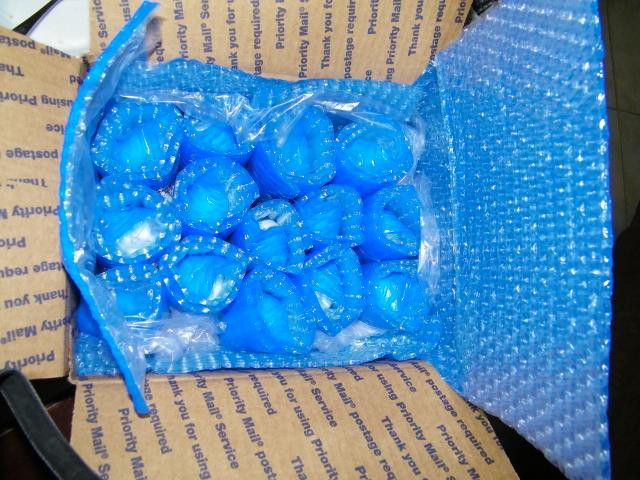 Then more on the box: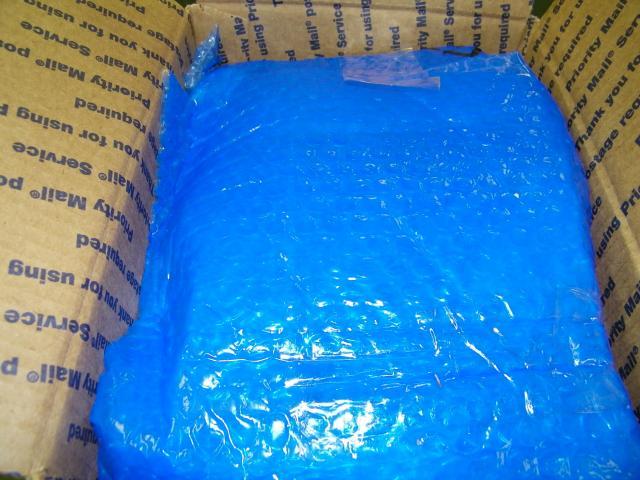 As soon as the auction is finished on Wednesday, the eggs are ready to ship.   That should get them into your hands by Friday or the latest Saturday. Please send an E-Mail with your name, daytime phone number (for the post office just in case there is trouble), shipping address and zip + 4 (if you have it).  Paypal account is mbakerins1@yahoo.com  I will be traveling to the post office, as soon as you respond as the winner, with your eggs!



That's me! I love Chillin' With My Peeps - makes me happy!
Edited by ParadiseFoundFarm - 4/13/11 at 5:35am
I love Chillin' With My Peeps - makes me happy!
Mother Hen to 1 geritatric Cat, 1 rescued (dumb as a box of rocks) Golden Retriever,  a flock of Cute-as-a-button Ameraucana Wheaten Large Fowl feathered friends, and 1 perfect husband/best friend.
Ameraucana Breeders Club
State of Illinois Certified NPIP Pullorum Tester
I love Chillin' With My Peeps - makes me happy!
Mother Hen to 1 geritatric Cat, 1 rescued (dumb as a box of rocks) Golden Retriever,  a flock of Cute-as-a-button Ameraucana Wheaten Large Fowl feathered friends, and 1 perfect husband/best friend.
Ameraucana Breeders Club
State of Illinois Certified NPIP Pullorum Tester