I'm in Traverse City Michigan and spring is finally here!  The snow is melting, the Robins are back and I can finally take the 5 week old chicks outside.

  I got my first chicks last spring and totally fell in love.  Of the 8 bantam silkies only 2 turned out to be hens and the 6 boys went off to live at a local winery.  I ordered 25 standard hens this year and wow what a difference.  They are messier, eat and poop way more and grew so quickly!  Still love them though.  I also added a chocolate indian runner duckling and white crested duckling to the flock.  Totally worth the mess!

Hope to get to know others in my area.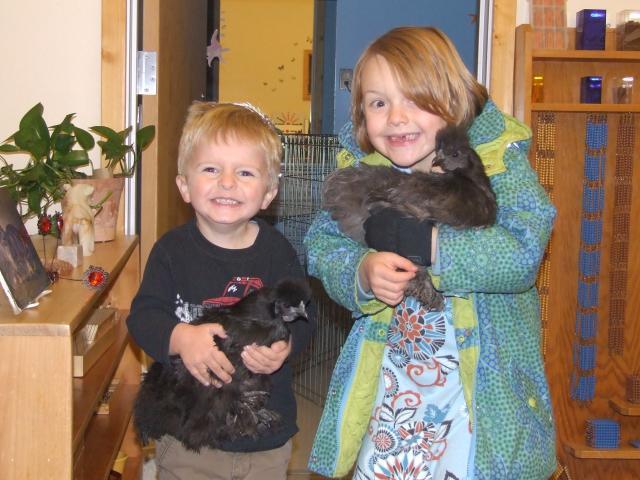 Sharing my life with my very understanding husband, 3 children, 2 dogs, 1 cat, 2 cockatiels, 3 rabbits.  Along with awesome 11 chickens and 2 ducks...so far
Sharing my life with my very understanding husband, 3 children, 2 dogs, 1 cat, 2 cockatiels, 3 rabbits.  Along with awesome 11 chickens and 2 ducks...so far