Don't be jealous!

My mom made it.... The golden egg had money in it!

The hen is SOLID sugar, and the roosters are from a cookie cutter (also made of sugar).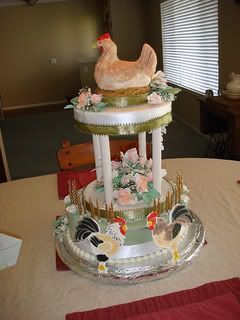 That green is my favorite color, and the Stargazer Lily is my favorite flower.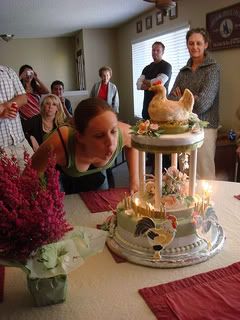 Um... yeah... I had martinis with my cake. FYI.