I started it yesterday...and am nearly done. All I have left is the roosts, nest box, big door and ladder. And to make it look pretty, cuz right now it is ugly.
I love power tools.
This is the entire garden area. The area from the edge of the coop to the fence(still temporary but dog safe now) will be the chicken run. When it's all ready and a bit warmer I'll be putting the chicks and ducks out there(ducks only temporary, they will be in a separate area).
I think all total I've spent about $100 on it, had a lot of the wood left from rebuilding sections of the fence.

so in all it's current ugliness....here it is.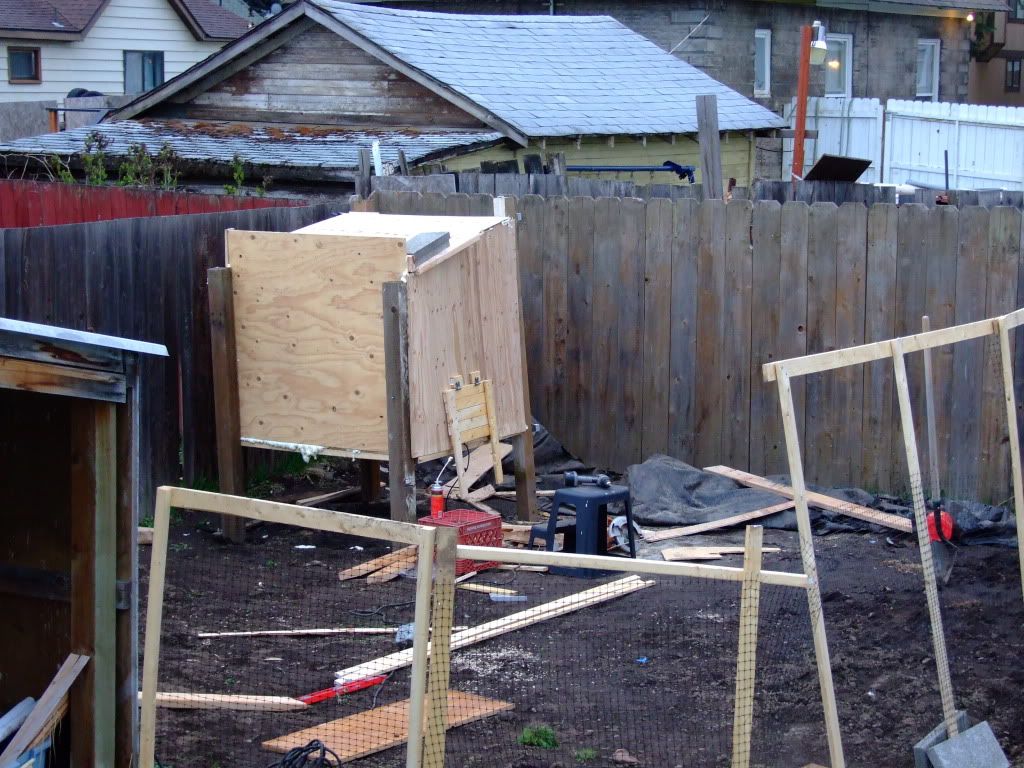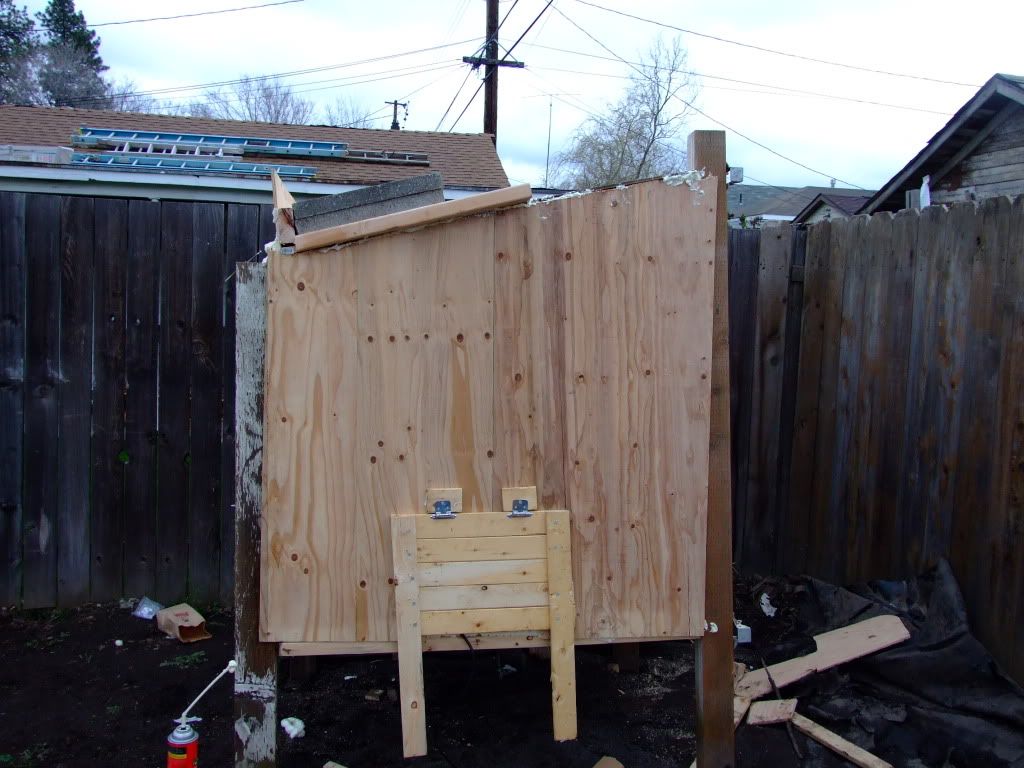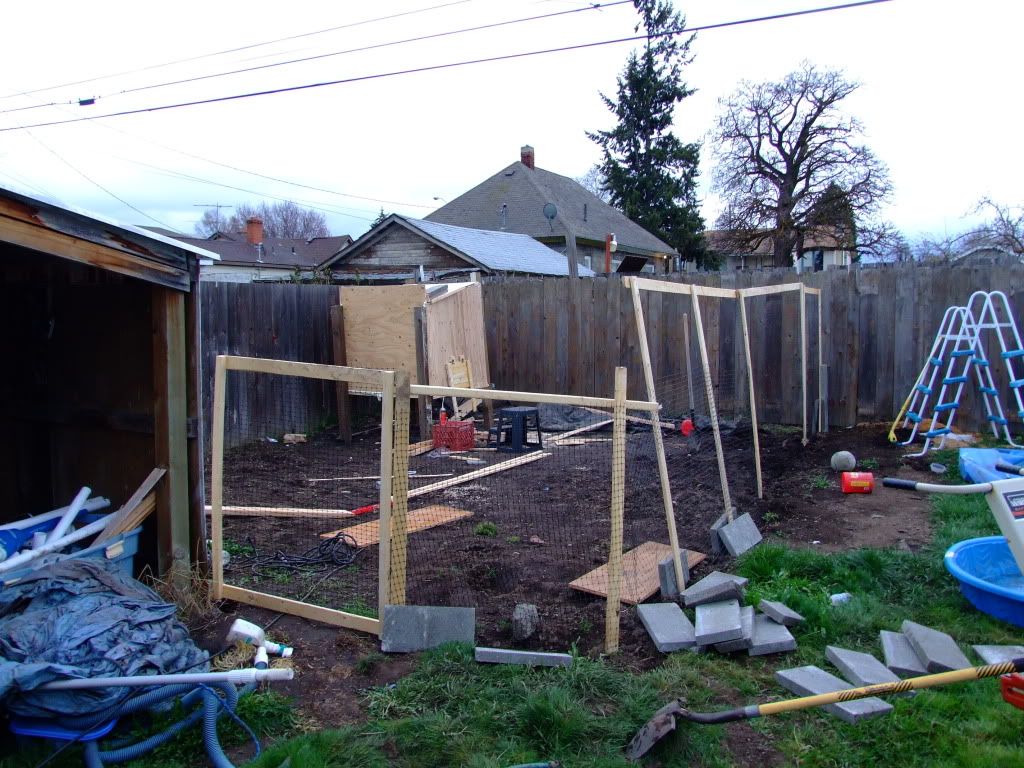 Of course my helper had to go in and inspect it, and approves(Panda the freak is here teasing the dogs, I'm in and you're not)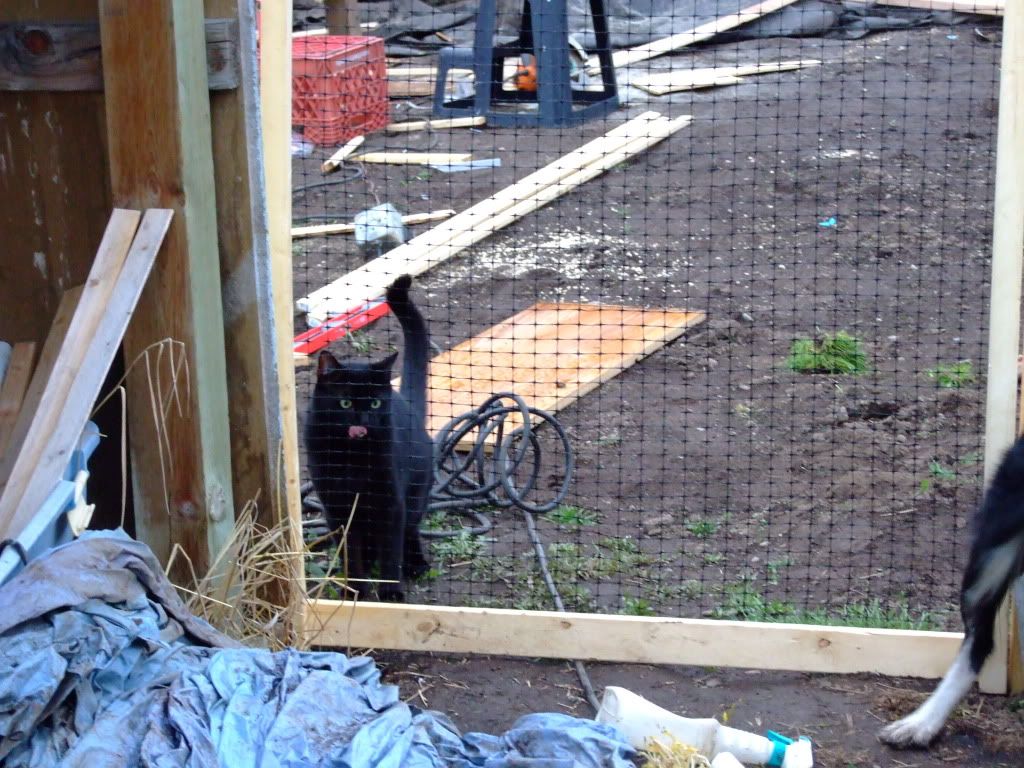 Momma to 1 Salmon Faverolle, 1 buff orpington, 1 silver laced wyandotte, I buff cochin bantam possibly frizzled. 2 obnoxious little jerks...errr ducks..., 2 dogs(border collie mixes), 3 cats, and 2 teens, and 1 husband as of July 24th 2011
and a partridge in a pear tree
Momma to 1 Salmon Faverolle, 1 buff orpington, 1 silver laced wyandotte, I buff cochin bantam possibly frizzled. 2 obnoxious little jerks...errr ducks..., 2 dogs(border collie mixes), 3 cats, and 2 teens, and 1 husband as of July 24th 2011
and a partridge in a pear tree