Quote:
Originally Posted by
Oakieridge

Ok so we bought 16 barred rock chicks back in Jan. at auction, they all turned out to be black australorps, so bought more and guess what now, oh they are barred alright but 2 look like this, grrrr (I think they are adorable I love the little muffs, but they are NOT pure BR's like I thought)  So now I need to find barred rock hatching eggs or chicks.  Need pure BR, prefer chicks but will take eggs if anyone knows of any.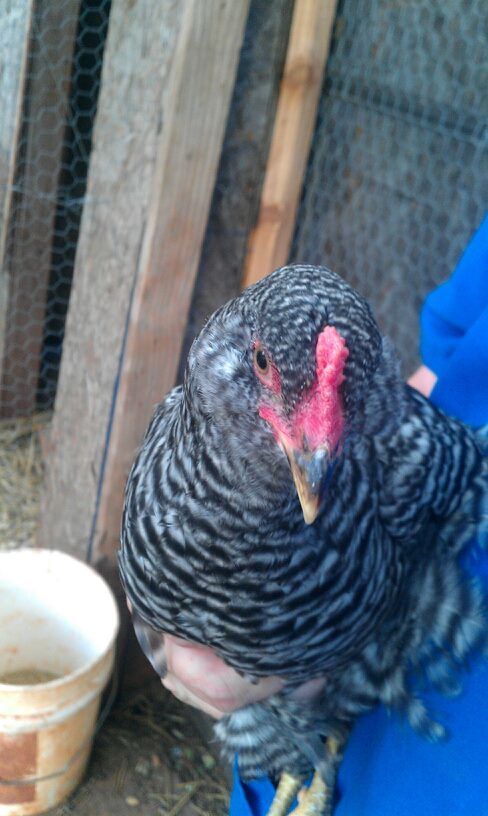 a lot of people call dom's bardrocks.
that chicken be a dom fer sure.
barring pattern is differant along with the comb, but i cant remember what it is supposed to look like.