My EE roo has started roosting in the nesting box.  When I take him out and put him on the roost, he seems to have trouble holding on.  His feet may have a problem?
Here is a pic of him last year when his legs and feet were EE green/black: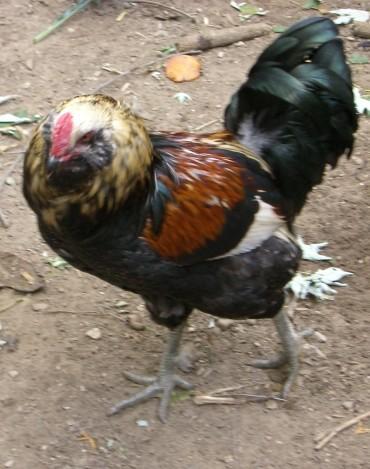 and here are some images of him now: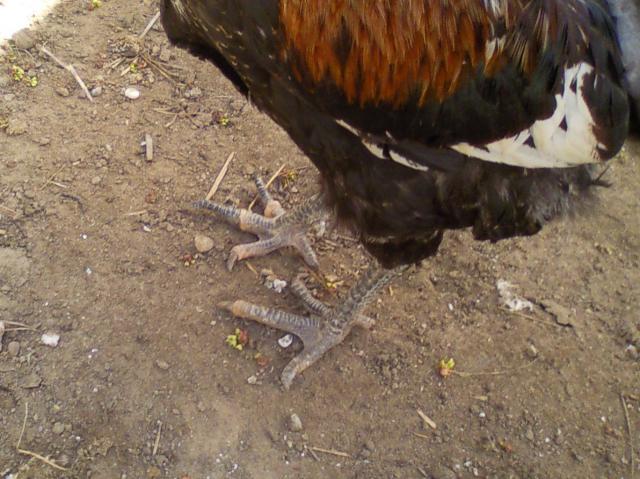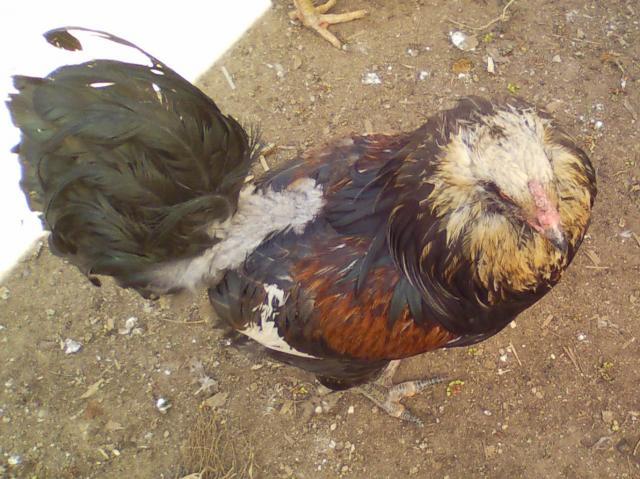 His toes are black, with a yellowish band that seems to designate a difference between what may be healthy vs unhealthy areas?
Could he have gotten Frostbite from winter?

I've also noticed his comb is pale.
I have added electrolytes to the water bowl and started giving watermelon.  )The tractor supply guy thought he might not be getting enough water.

)

He isn't acting any different during the day.  Just has started roosting in the nesting box and won't budge when I try to shoo him out.  I have to pick him up and carry him out to the roosting area.
He does have some very bright yellow poop "skid marks" in the feathers around his butt, if that means anything.

I have checked out the "poop chart" and have done a search here about rooster feet before posting this.  Nothing I have read seems to match this.

Any ideas? 

Edited by heydeej - 5/12/11 at 5:34pm