I thought I would start a thread for everyone to see the beautiful quilts we all make.  Maybe we can get some other people on here to become quilters.   




I'd like to see a lot of pics on here of your quilts.

This is a Quilt my quilting guild put together for a charity. We have several we do and I was lucky enough to be in charge of this one. I picked out the pattern cut all the pieces out and put them in a plastic bags so anyone who wanted to do a block could do one. All the members took a bag and made their block giving them back to me. I put the Quilt together and then we all hand quilted it.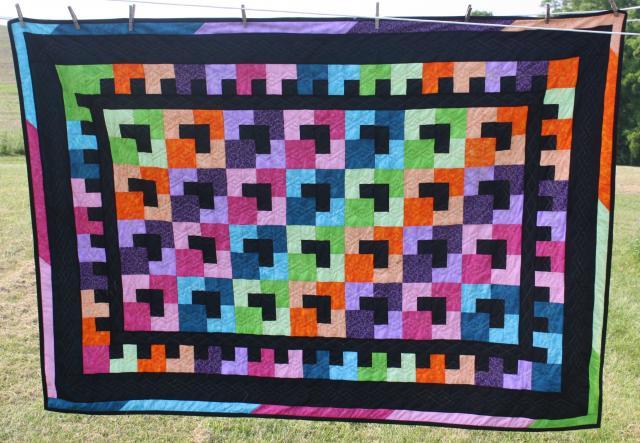 Edited by ginbart - 7/15/11 at 3:06pm