im building a medium size chicken coop out of pallets and free recycled materials i have a total of $40 in the whole thing from start to when itll be finished. the first day i started with two 4ftx4ft pallets as a base then a 4ftx8ft pallet on top of them then a sheet of used 1in plywood so nothing could get in. then i stood up a 4ftx8ft pallet for the front wall used a 4ftx4ft on each end. then for the back wall i used two 4ftx4ft pallets.

the birds im building the coop for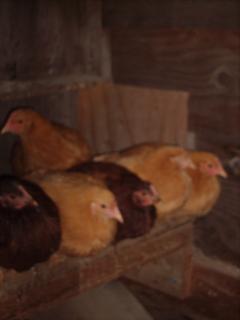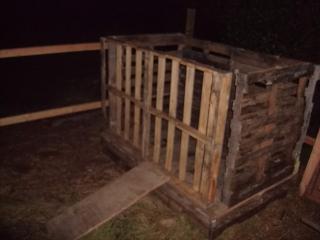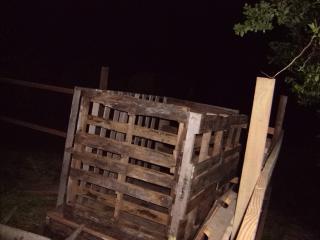 then the 2nd day i cut the opening for the chicken ramp door, cut and framed in the egg gathering door and installed 2 used windows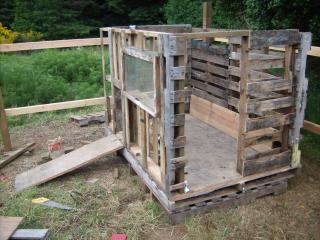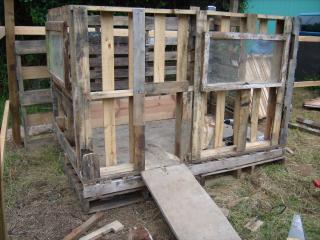 on day 3 i roofed the coop using rescued fiberglass sheets from a fallen down shed, hung the egg gathering door and cut and installed the front and rear siding boards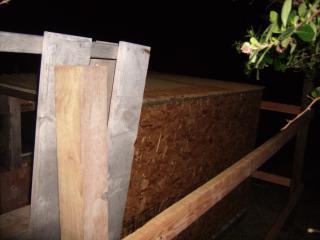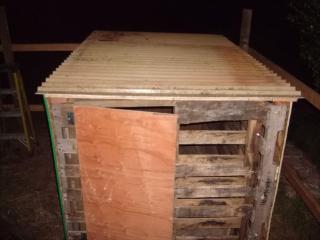 day 4 of the build. finished the siding and the trim. now to paint, build the run and finish the nest boxes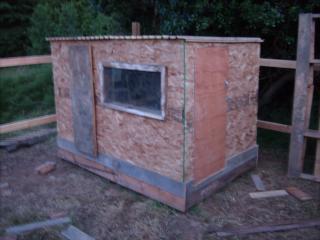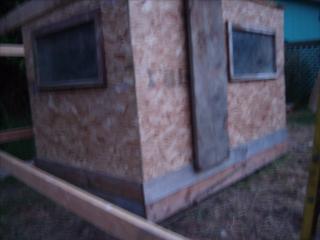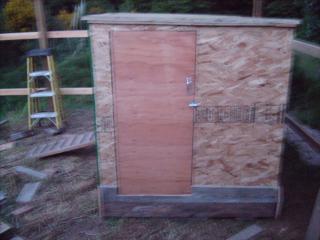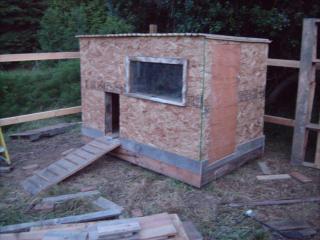 day 5 built the nest boxes installed them and put up the roost poles.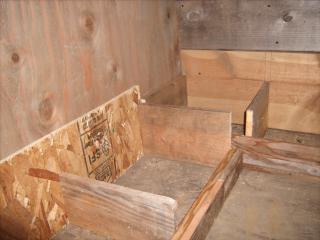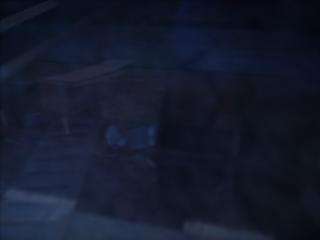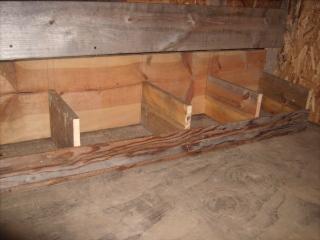 day 6 painted the outside went with a free gallon of white and was thinking of doing the trim in a light blue.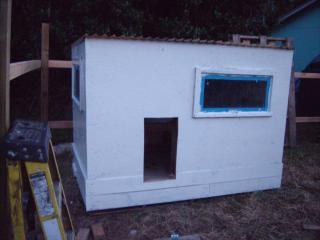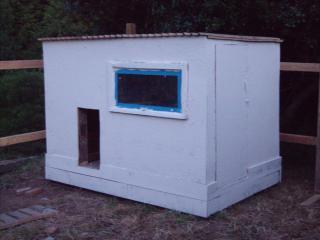 day 7 built he external yard and door and put the chickens in for there inspection.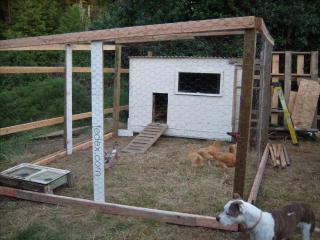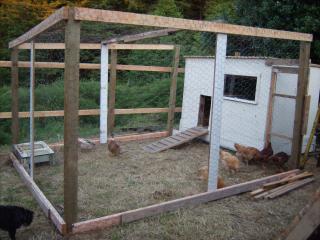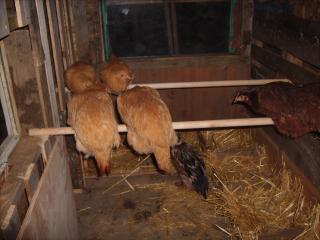 day 8 the bird figured out that theyre suppose to go into the house to roost at night.




the siding is the only thing i purchased other then the hinges roost dowels and hardware
will add more as i move on

please let me know what you think. thanks.
Edited by leeboyz337 - 6/22/11 at 9:56pm