All the birds sing words and the flowers croon... ...in the tiki tiki tiki room...



My inspiration was the dog house I built last year.  In San Diego, it's more about shade and keeping cool.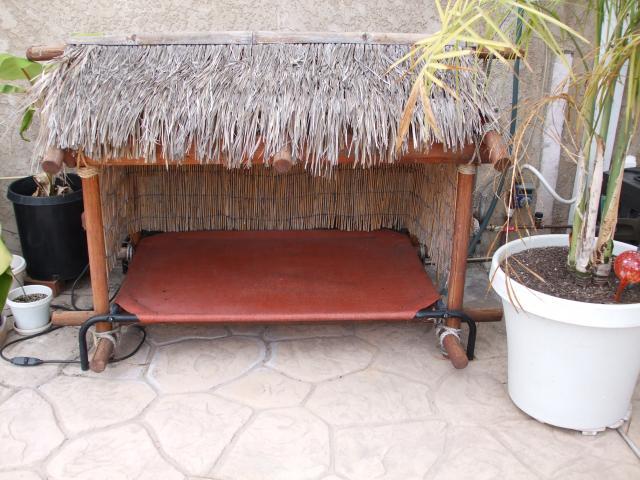 Here's the coop before the roofing.  At this point, I had plastic chicken wire set up on my tiki torches to create a run.  Worked great until the girls got big enough to jump over.  They also started picking flowers.  Eventually, I plan on extending the run in a similar fashion, but with netting on the top.



For now, I was able to use wood from a pallet and the plastic mesh to make an enclosed run.  The lid lifts off and there is a sliding door to the coop with the 1/2" hardware cloth.  That way they can get up in the morning and use the caged area and I just open the door to the run extension when I get up.  I also used a cheap party table skirt for the roof.  Eventually it will be replaced with real thatch like the dog hut.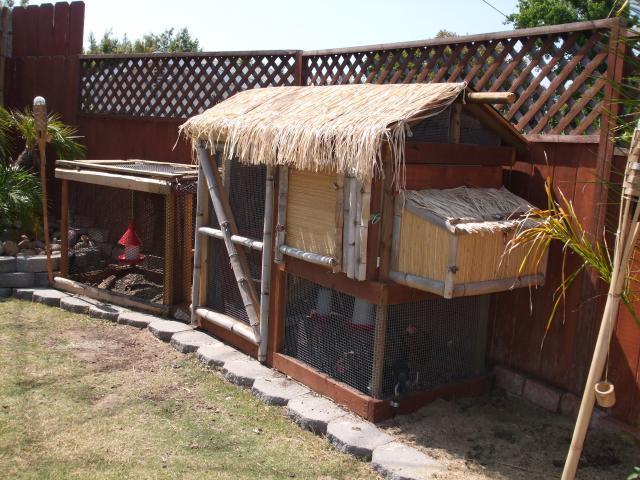 This is the door to the hen house.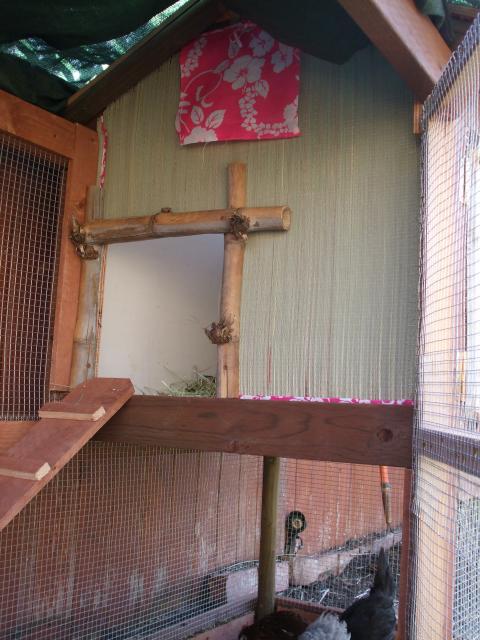 This is looking thru the run to the sliding door on the coop. There is a small breezeway between the two with an extra waterer.  I built the run so it would be portable and fit on my raised bed garden.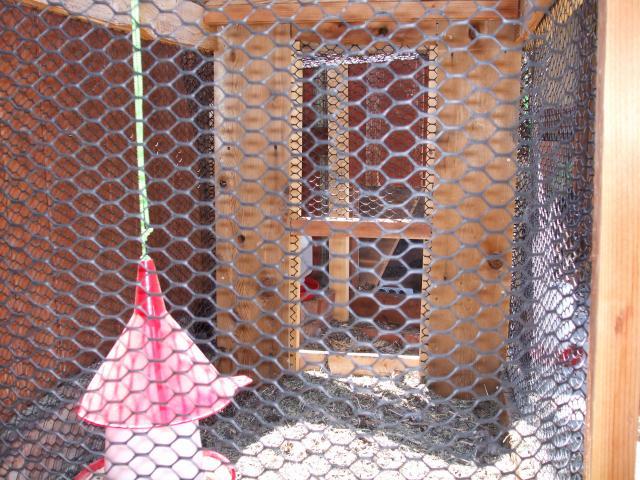 Inside the hen house... the plywood window cover is screwed to the roof.  We can get frost on some occasions and I will be able to just screw the door over the wire mesh.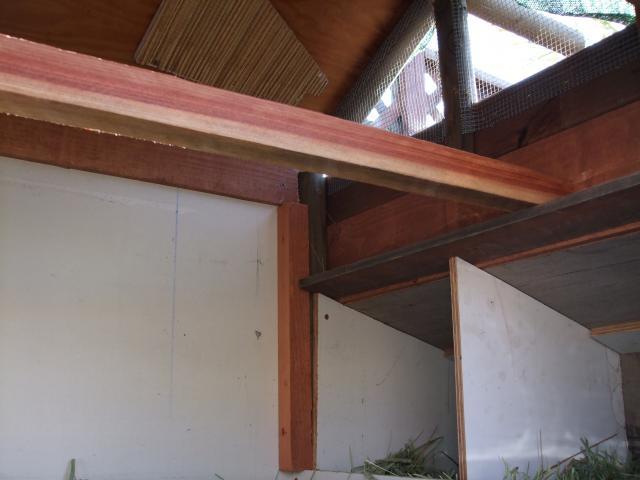 Here's the coop with all the doors open.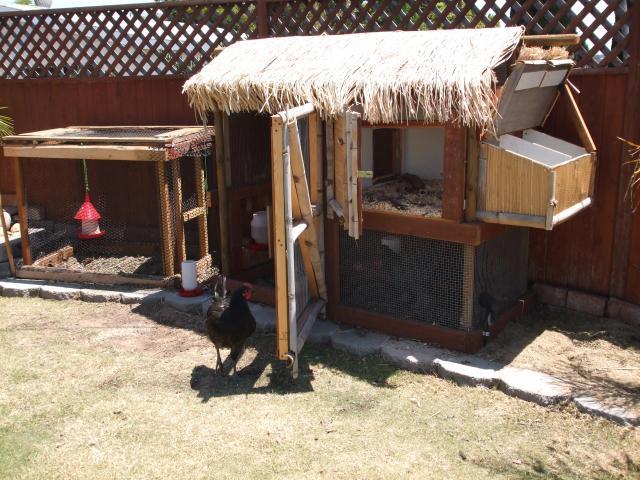 I only have a small yard and limited space for the coop so I kept it small.  So far it's been trial and error on the runs, but they'll be full grown soon and I'll have a better idea of how they use the space.  They seem happy.  The hen house has about 2 square feet per chicken - they only go in to sleep so I wasn't too woried about keeping it small- there are 2 attached nest boxes (14x11each).  The coop run is covered with 1/2" hardware cloth and provides a little more than 4 square feet per chicken.  The exterior run is an additional 2 1/2 square feet per bird.  They are allowed to free range in the yard while I'm outside and love to run accross the yard and take dirt baths in the flower beds.  I have also set up solar spot lights to illuminate the coop at night so I can easily see it from my windows.  There are three girls in the hut and they are about 17-18 weeks old.  I welcome comments and suggestions.