I thought for sure Amy was really Amos, but now I am not so sure.  How do you tell with a Silver laced Polish?  We have a golden laced that looks just like her but different color, and he acts like a roo - HEAD of everything and everyone.

Here is a recent photo with their heads down eating lettuce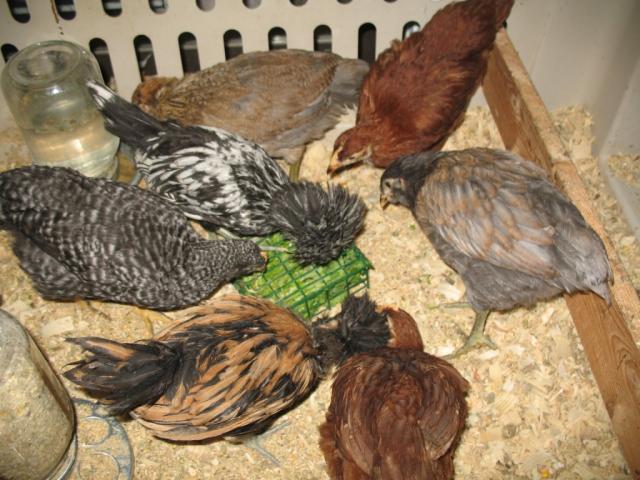 And here is an earlier shot head on.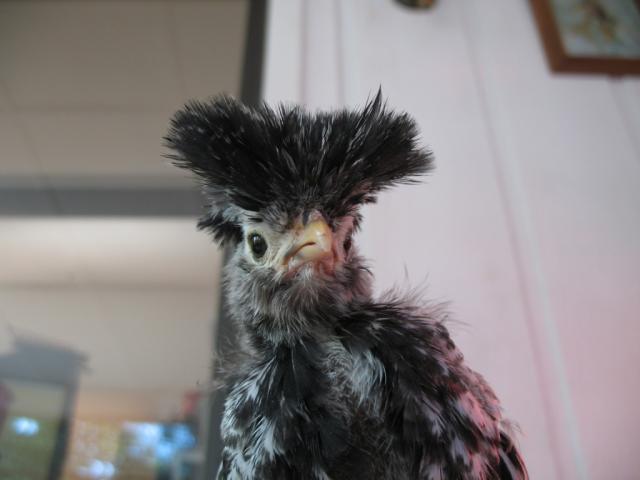 S/he has the heavy metal look while two other Polish chicks have a soft lightly feathered look.

Here is Anna Elizabeth - I am pretty sure she is a pullet.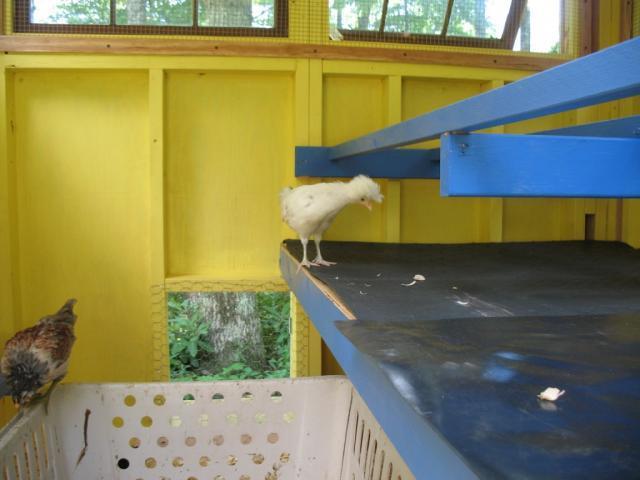 Thanks for the help.