Thank you so much in advance!!

1) What type of bird , age and weight.

3 day old silkie. .

2) What is the behavior, exactly.

Yellow peep - stiff knee joints, crying, can't stand yet, when held up cannot put legs down right, legs out in front
Brown peep - one leg out to the front/side. A little crying.

The sneeze seemed to have gone away because crying is more fun.

3) How long has the bird been exhibiting symptoms?

Yellow peep - legs from birth.
Brown peep - leg from birth.

4) Are other birds exhibiting the same symptoms?

No

5) Is there any bleeding, injury, broken bones or other sign of trauma.

No.**Update, noticed that joints have crusty dried residue on the outside.

6) What happened, if anything that you know of, that may have caused the situation.

Eggs arrived via post office. Were a bit dirty.

7) What has the bird been eating and drinking, if at all.

Hand feed water with polyvisol. Offered mash and egg. Not taking yet but none of the others are really eating yet either.

8) How does the poop look? Normal? Bloody? Runny? etc.

Unknown

9) What has been the treatment you have administered so far?

Polyvisol. Leg wraps. Yellow peep was just placed in a chicken chair to try to relieve the pressure on her joints. I have not immunized.
*Update: added oregano oil, honey, sea salts to diet. Oil applied to scabby knees.

10 ) What is your intent as far as treatment? For example, do you want to treat completely yourself, or do you need help in stabilizing the bird til you can get to a vet?

I can probably find a vet if needed but they may not be open til Monday. I'd prefer not to.

11) If you have a picture of the wound or condition, please post it. It may help.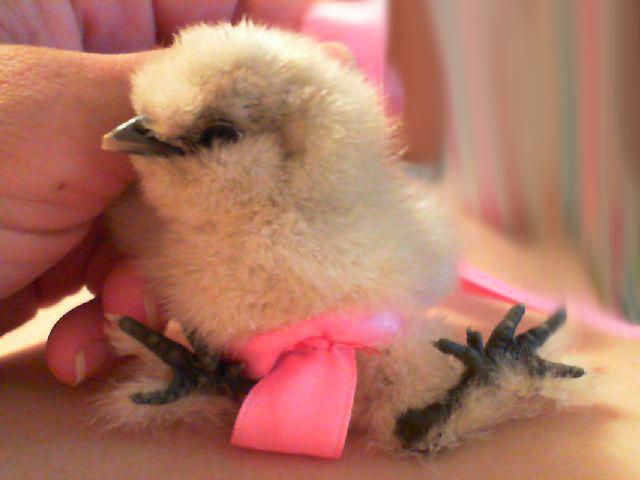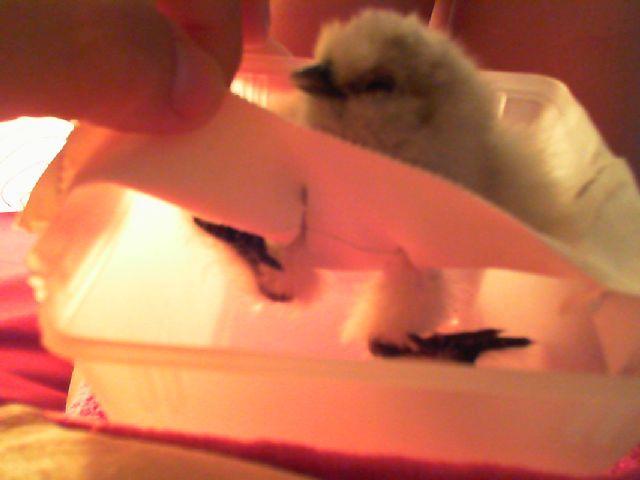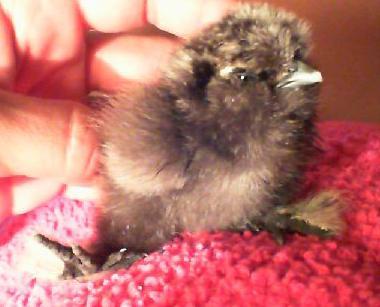 12) Describe the housing/bedding in use

Rubbermaid tub with aspen wood chips. One small lamp because it is nearly the correct ambient temp in the room.
Edited by cuntryuppiechick - 6/27/11 at 4:14am