I'm bored so I'm posting more junk.
i candled my Orpingtons
6 look good, one clear i took out, and one weird looking i left in for a few but i know its no good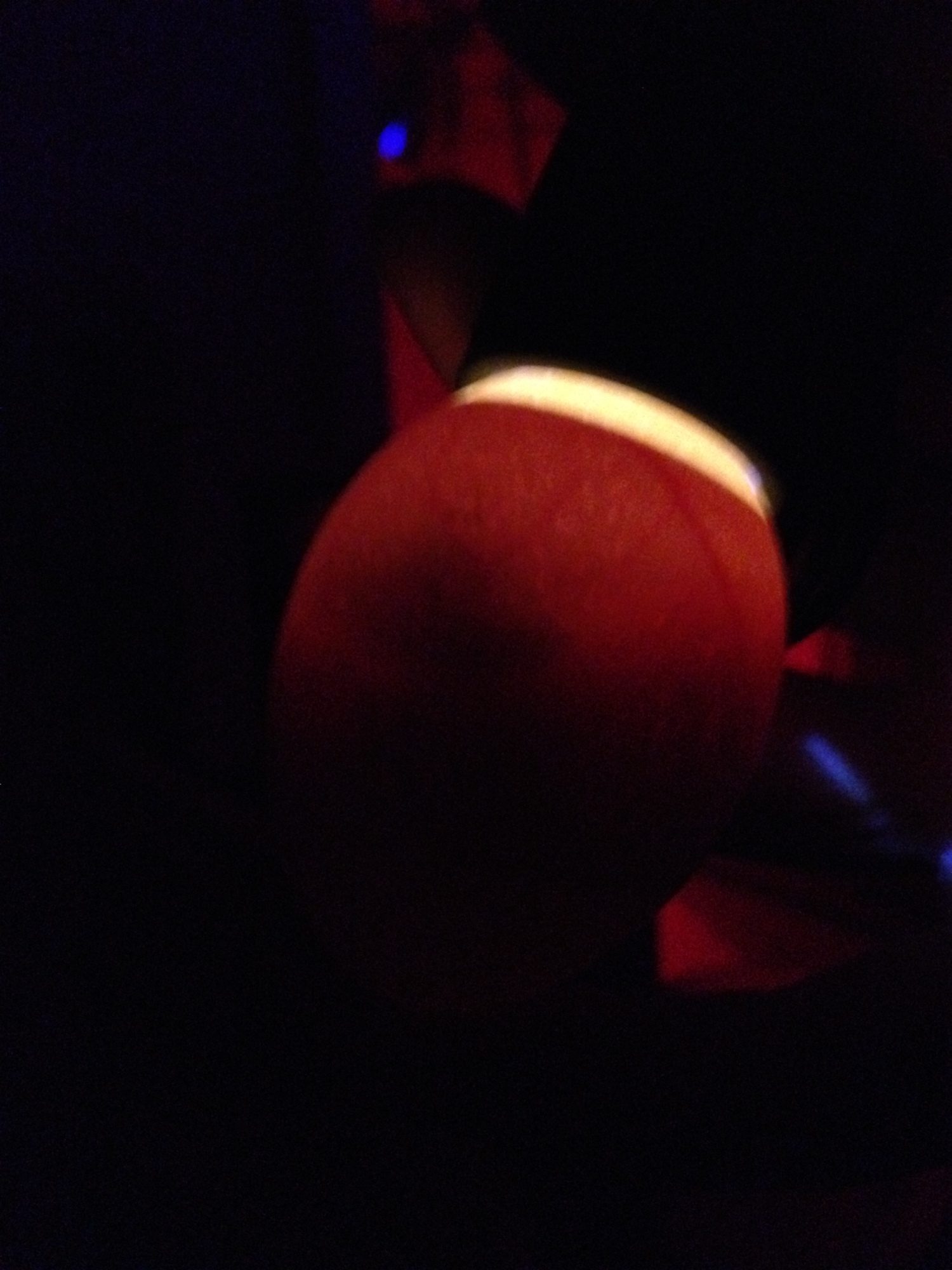 you cant see much, but some veins at the top near the air cell, and a bigger blob of
baby chick down lower. Day 11 i think
I should take a pic of the ameracauna next time, some are easier to see
6 out of 7 of those are developing. For now.
here are pics of my legbar eggs and the spitz eggs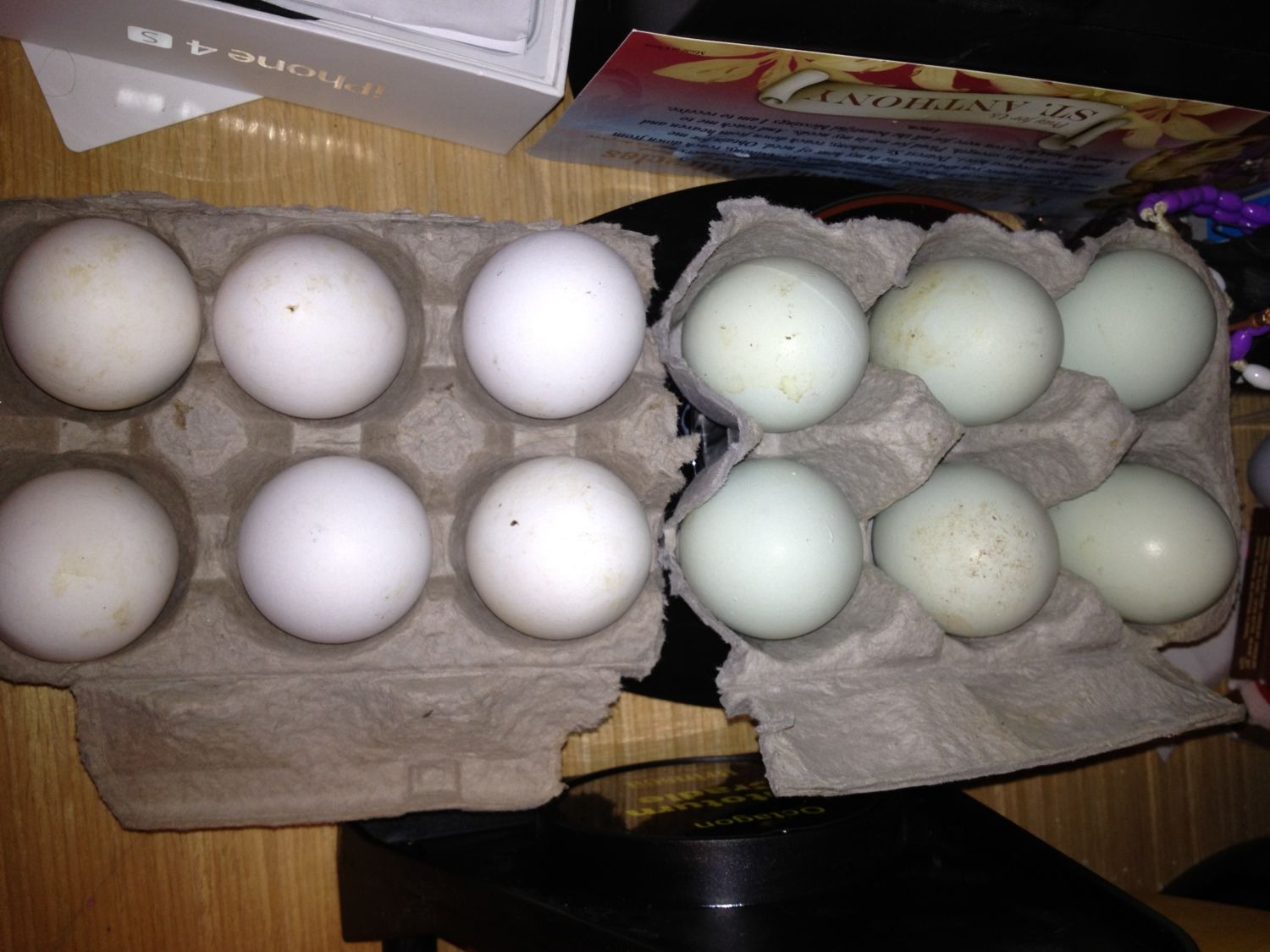 and the mottled java eggs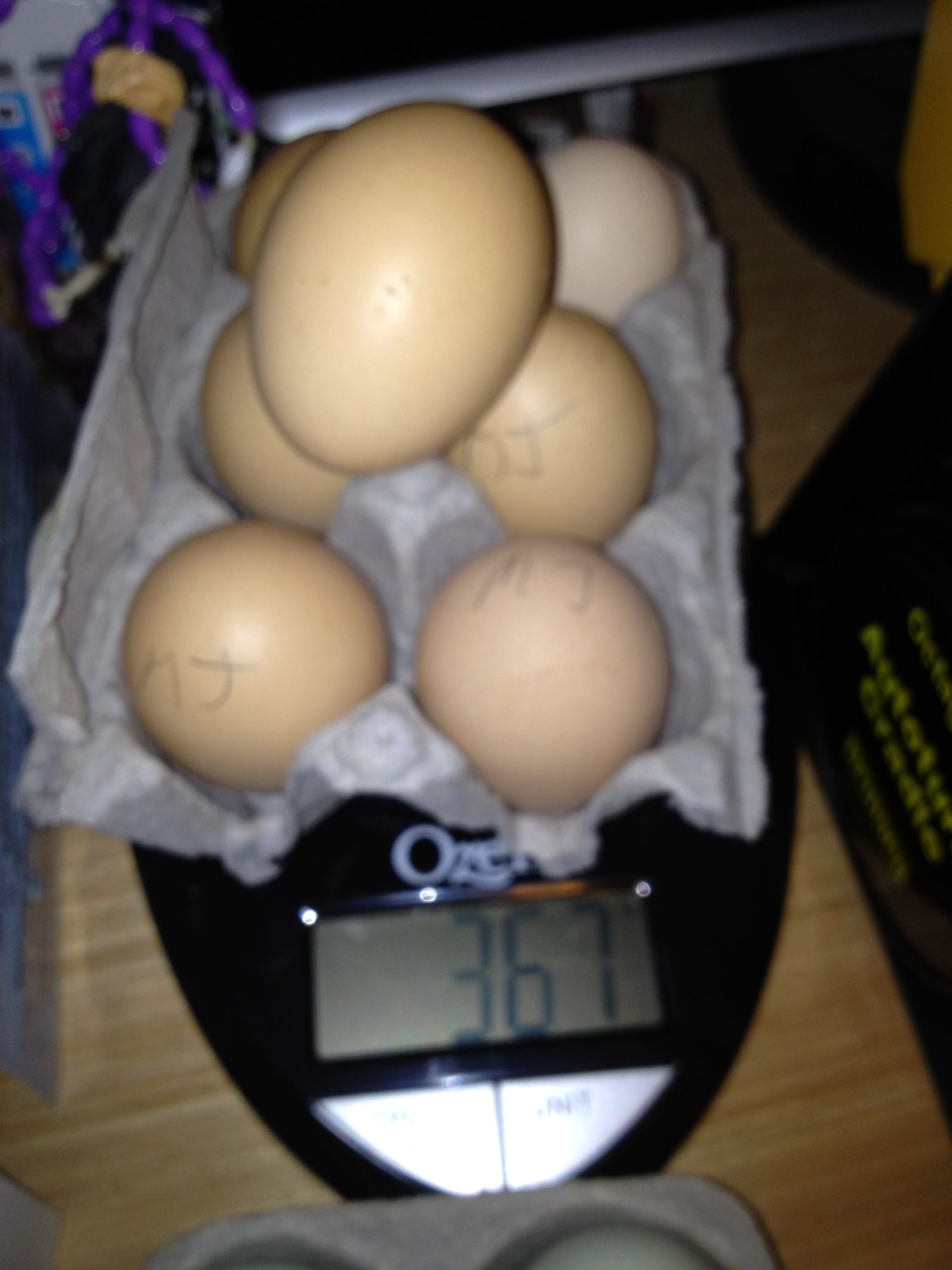 here's what the parents look like
and the legbar Roo
so Smexy
if i were a Hen ....