Time flies! Comming up to 8 weeks old now, and as expected the largest gosling has remained the odd one out, so we are assuming we have 1 Gander (attitude would also suggest it, as he is the leader and happy to stand up for the others). Here is an image showing him (?), with the most mature of the others (females?)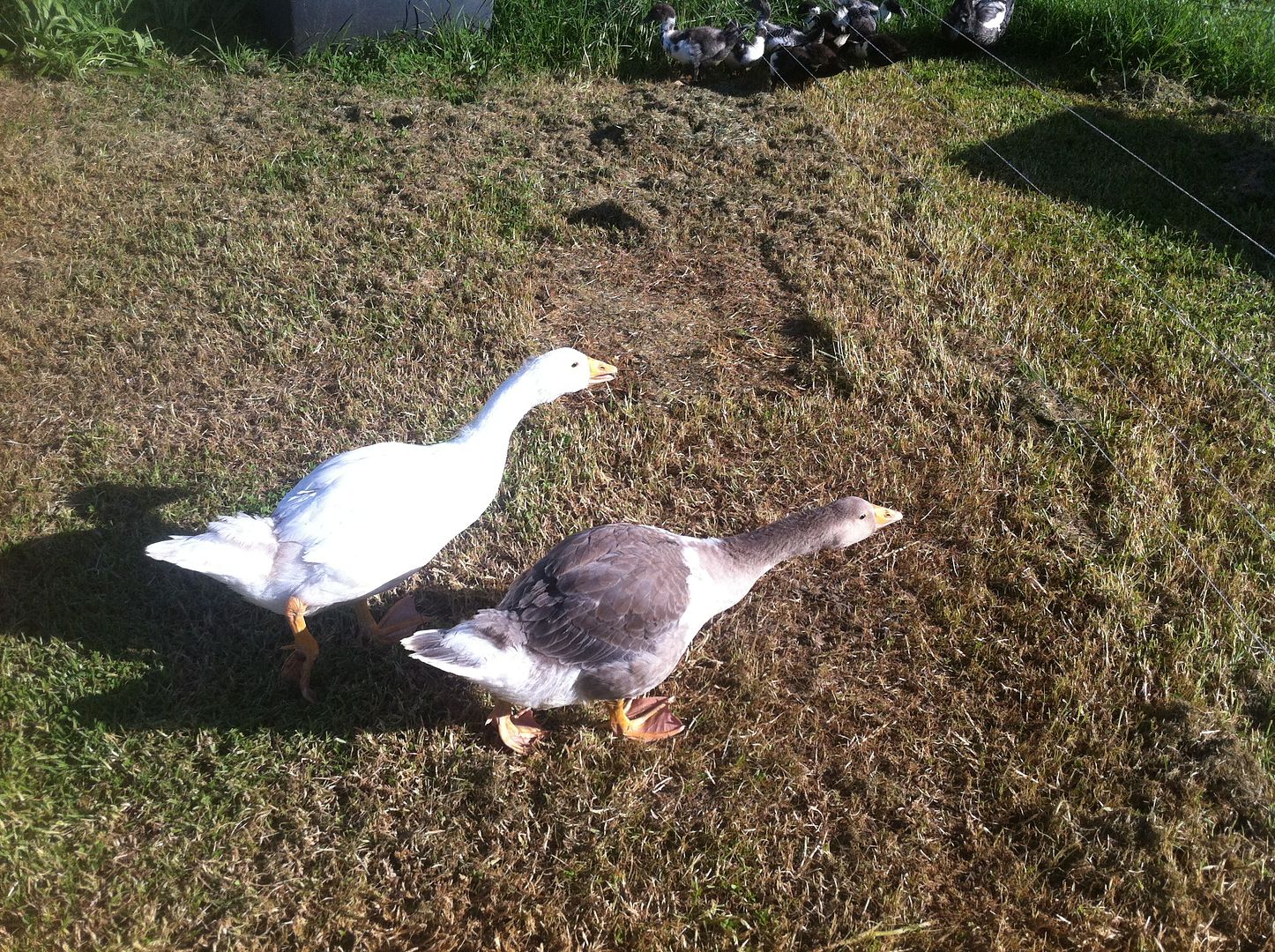 And next to the youngest (still a bit of feathering to go)
Goslings and ducklings now happily sharing space (well in this case waiting for me to take a fence panel down), but they are getting along well.
Moscovy ducklings take over the feed bowl, as always Midnight (mum) steps back to let them eat first, she is a good mum.
Soon the chickens take over, and storm (our Labrador) watches on.
Lastly, just when we thought the baby stage was over....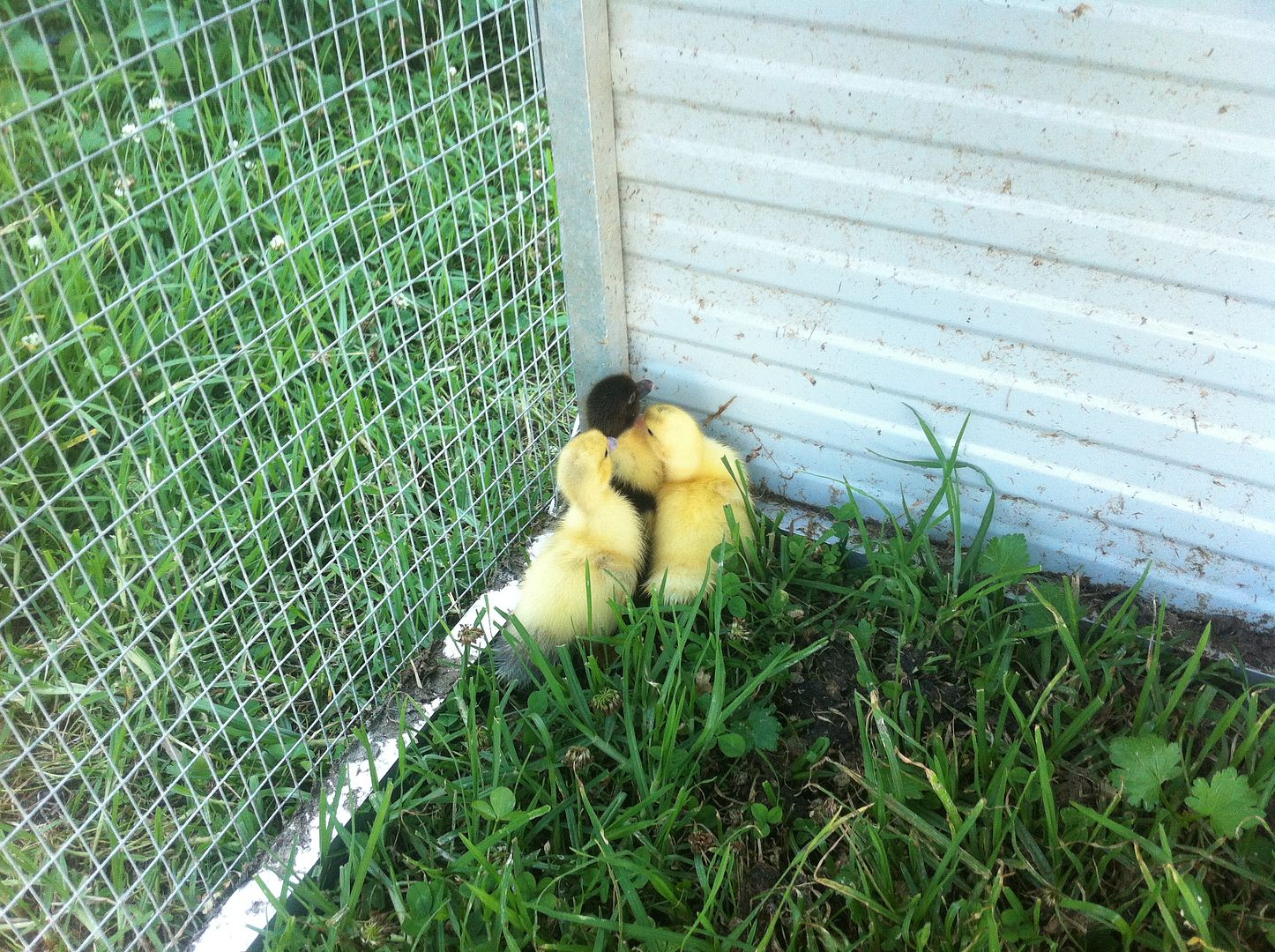 Unfortunately although one of our other girls was successful at hatching these 3, she is a good sitter, but a lousy mum (she has no interest in them once they hatch), so these 3 were sharing a bit of grass time, before returning to the brooder. There not to sure about this outside world (it's there first time in the pen, and it doesn't help that a scary camera is looking at them
)
Edited by Camotracey - 11/19/15 at 3:24am