We finally finished our coop and currently working on the chicken yard.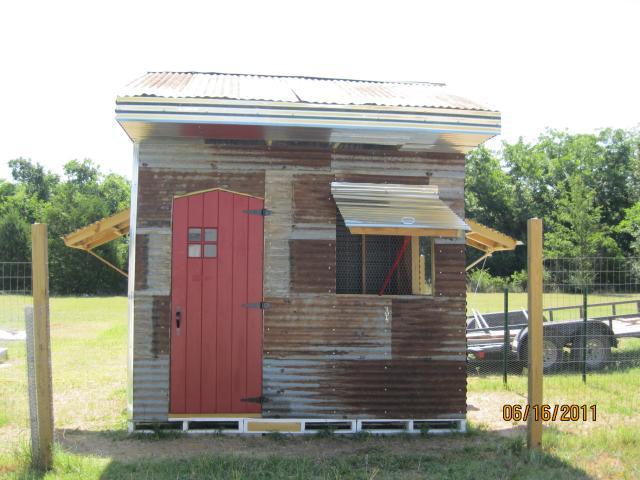 The door was at a surplus store, the tin was recycled from an old barn from a friend. The bottom was old pallets. We tried to use as much recycled products as possible.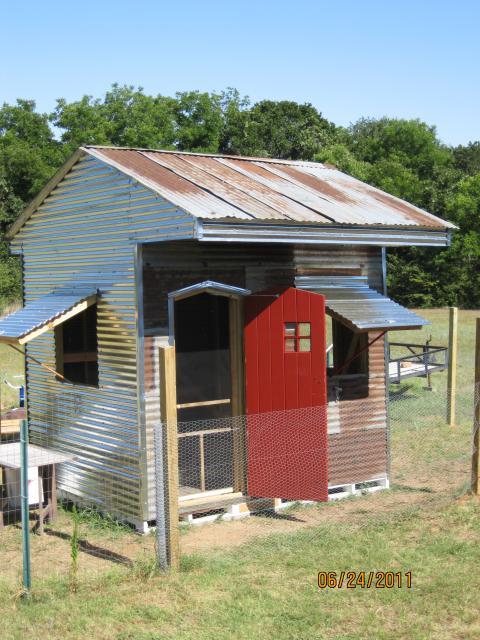 We really did not have any plans just built as we go. There is 3 windows. The back is all rusted tin.



The chickens love their new home!

15 Hens and 5 Roosters
3 cats and 1 dog
15 Hens and 5 Roosters
3 cats and 1 dog