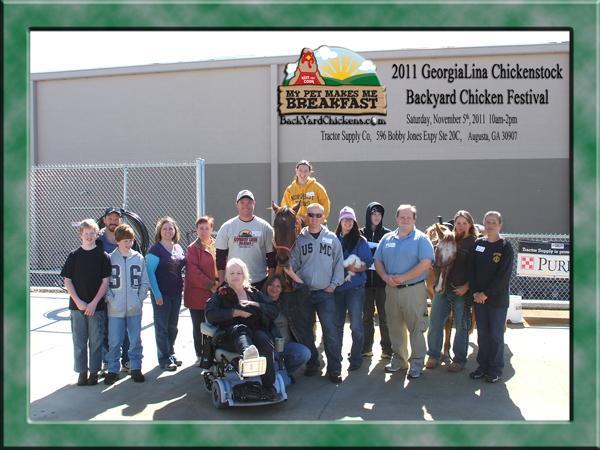 I am looking for other enthusiasts in the Augusta, Ga area / CSRA.

Here's the list so far:


oneofseven -        Augusta, Ga
georgiagail -         Augusta, GA
GardenGranny -    Augusta, Ga
mojo_goat -          Augusta, Ga
linesfamily02 -      Augusta, Ga

Lark Rise -            Hephzibah, GA
terrilhb -               Hephzibah/Burke Co, Ga

doublejfarm -       Appling, GA
Tilly54 -                Appling, Ga

SubUFarmer -      Grovetown, GA

Theapplechicks -  Martinez, Ga

JustPeachy -        Waynesboro, GA
char259 -             Waynesboro, GA
wda4him -           Waynesboro, Ga

becky3086 -        Thompson, GA
poppydear -        Thompson, Ga

Dyealex -             Girard, Ga

Debbienmousey - CSRA, Ga
loveacatahoula -  CSRA, Ga
ChickenPox -        CSRA, Ga

FarmerJohn3285 - Trenton, SC

Dipsy Doodle Doo - Aiken, SC
Maxbeard -             Aiken, SC
MamaHoldYou -      Aiken, Sc

epitman2 -             North Augusta, SC

tigercreek -            Edgefield, SC / Manatee, Fl




Thanks to Dipsy Doodle Doo, here's the area we cover:

The Central Savannah River Area (CSRA) is a 13-county region in the U.S. state of Georgia, and is also considered to include five to eight counties in South Carolina. The term was coined in 1950 by C.C. McCollum, the winner of a $250 contest held by The Augusta Chronicle to generate the best name for the area. Today the acronym is so commonly used that the full name is not known to all residents. The region is located on and named after the Savannah River, which forms the border between the two states. The largest cities within the CSRA are Augusta, Georgia and Aiken, South Carolina.
As of the 2010 American Community Survey from the U.S. Census Bureau, the CSRA had a total population of 709,433, and the six-county Augusta-Richmond County Metropolitan Statistical Area (at the center of the CSRA) had a population of 543,738, making it the second largest in the State of Georgia.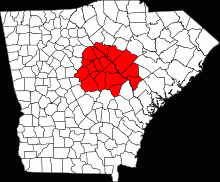 Central Savannah River Area (CSRA)
Burke County, Georgia: Keysville · Midville · Waynesboro Girard · Sardis · Vidette
Columbia County, Georgia: Grovetown · Harlem · Evans · Martinez · Appling
Glascock County, Georgia: Edge Hill · Gibson · Mitchell
Hancock County, Georgia: Sparta · Culverton
Jefferson County, Georgia: Avera · Louisville · Stapleton · Wadley · Wrens · Bartow
Jenkins County, Georgia: Millen · Perkins
Lincoln County, Georgia: Lincolnton · Chennault
McDuffie County, Georgia: Thomson · Dearing
Richmond County, Georgia: Augusta · Blythe · Hephzibah
Taliaferro County, Georgia: Crawfordville · Sharon
Warren County, Georgia: Norwood · Warrenton · Camak · Jewell
Washington County, Georgia: Davisboro · Oconee · Sandersville · Tennille · Deepstep · Harrison · Riddleville
Wilkes County, Georgia: Washington · Rayle · Tignall
Aiken County, South Carolina: Aiken · North Augusta · Jackson · Burnettown · Monetta · New Ellenton · Perry · Salley · Wagener · Windsor · Belvedere · Clearwater · Gloverville · Bath · Beech Island · Graniteville · Langley · Vaucluse · Warrenville
Edgefield County, South Carolina: Edgefield · Johnston · Trenton · Murphys Estates
Allendale County, South Carolina: Allendale · Fairfax · Sycamore · Ulmer · Martin
Barnwell County, South Carolina: Barnwell · Blackville · Elko · Hilda · Kline · Snelling · Williston
McCormick County, South Carolina: McCormick · Parksville · Plum Branch · Clarks Hill · Modoc · Mount Carmel · Willington



Local Laws For Backyard Chickens (residential, non-aggricultural)

Richmond County  (Health Dept) 706-667-4234
25 ft from neighbors dwelling/ 4 sqft per bird / no more than 75 / no roosters

Columbia County ( Zoning Dept / Animal control Nuisance Ordinance) 706-312-7176
Chickens are allowed as long as they you keep them clean and they are not a nuisance to the neighbors.

Grovetown  (Zoning Dept)706-863-4576
Must be 25 feet from neighbors property and need approval from City Board of Appeals.

Aiken County (Zoning Dept)803-642-1500
20 ft from neighbors property and does not create a nuisance.

North Augusta  (Zoning Dept)803-441-4298
Chickens are allowed as long as they are kept clean and are not a nuisance to the neighbors.

City of Aiken (Zoning Dept)803-642-7608
40 ft from neighbors dwelling / run and coop must be enclosed to prevent escaping / clean and not a nuisance to neighbors

Disclaimer
All information provided is basic knowledge and has been obtained by calling the respective departments and is not all inclusive.  This is not legal advice.  Laws are always changing and if you are in doubt, call your local zoning or health department.

There are also 2 great groups on Facebook that you might want to join:

Hobby farmers of the CSRA    http://www.facebook.com/groups/HobbyFarmersOfTheCSRA/

Chicken Swap of Georgia  http://www.facebook.com/groups/251761151513389/
Edited by oneofseven - 12/1/11 at 5:09pm