Quote:
Originally Posted by
PeepsCA
Hope ya catch that racoon... I hear they don't taste that great on the grill, but they make really nice hats


Sorry bout your Hen, hope you find her, hopefully she just got spooked and is hunkered down hiding, or squatting on a pile of eggs

And the corn... yah, nuff said there.

Bummer about dial-up and uploading pic issues, been there done that so I feel your pain

If you can get them uploaded/attached to an email and your dial up will push them out that way let me know, I'll PM you my email addy and I'll post them for you if you want.

I did catch the racoon in our trap and gave him lead poisoning - and I found the hen. 

  So, we built our chicken house in the corner of the barn and covered the walls and top with wire, then cut a hole in the wall of the barn with a small door so they could get out to their chicken run.  We have probably 8-10 feet above the chicken house.  The hen had somehow got on top of the chicken house, and was hiding between the rafters of our barn and the roof of the chicken house.  She looked TERRIBLE!  Most of her back feathers have been ripped out, but she only had one small scratch.  I think that it tried to grab her, scratched her, and then just got a handful of feathers - but she got away.  I coaxed her out with dried mealworms, fixed up her scratch, then put her in a quiet area - away from the others - and gave her food and water.  She ate and drank so much, I think she was starving and thirsty from hiding for 2 days. 



She's back in with her family now, and doing great...



I HAVE THE PICS UPLOADED FINALLY!!  I know, I know, it took me long enough... dang dial up!! 



So, I will post each of them with what is in the pics.  Like I said before, they are in with our turkeys and some chicks.

Starting from left to right, there's my unknown color turkey, one of the gray/white/silver guinea, the gray/white/silver guinea with a brown head, my all brown with black spots guinea, one of my black turkeys, and my 3rd gray/white/silver guinea - also the lightest one...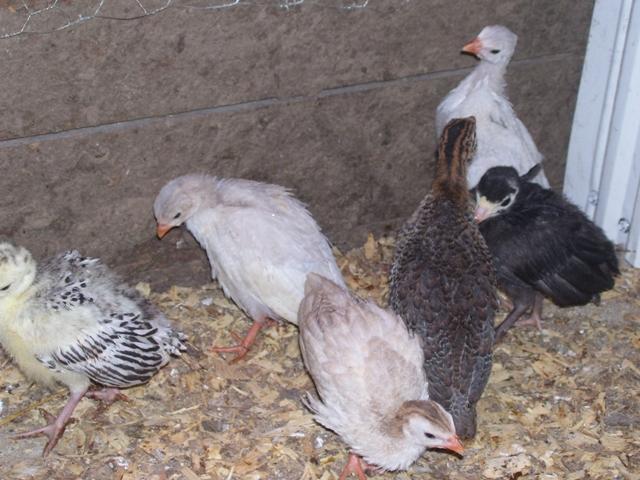 Here is the 5th guinea - its all brown with black spots and a white underbelly.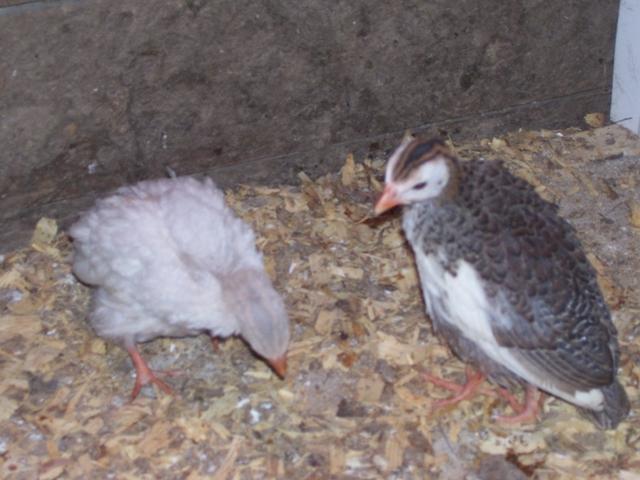 These are just other pics of the 5 of them: 
Here's light guinea #1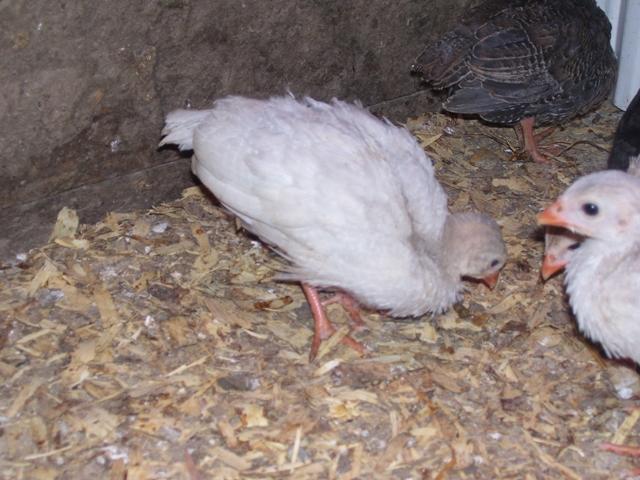 All brown one: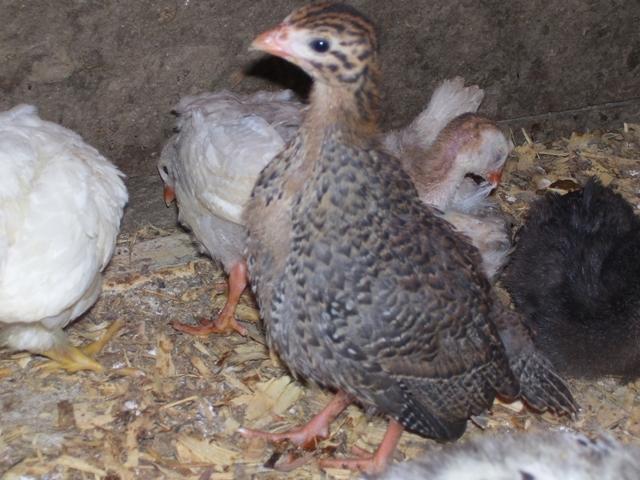 Brown one with white belly and lighter one with a brown head: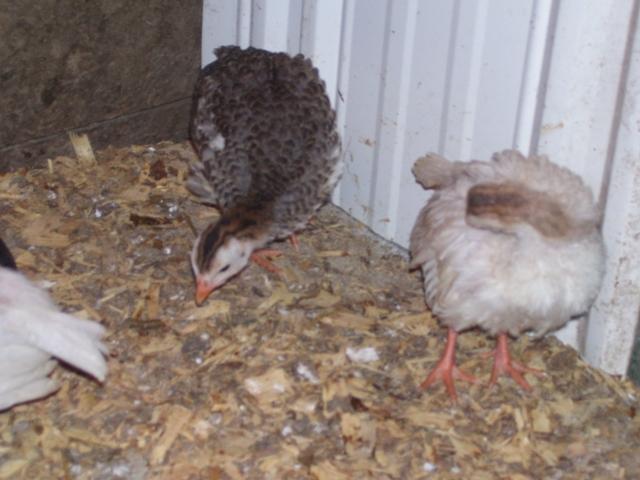 Lightest one and brown with white belly from the pic above: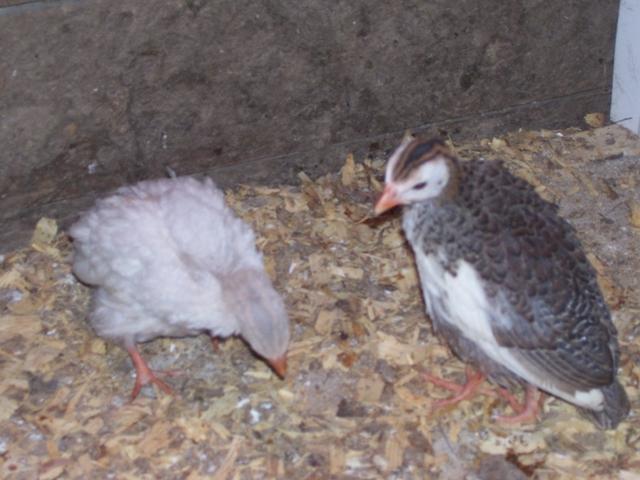 Left to right - brown one with white belly, my turk that snuck in the pic again, 2 of the lighter ones: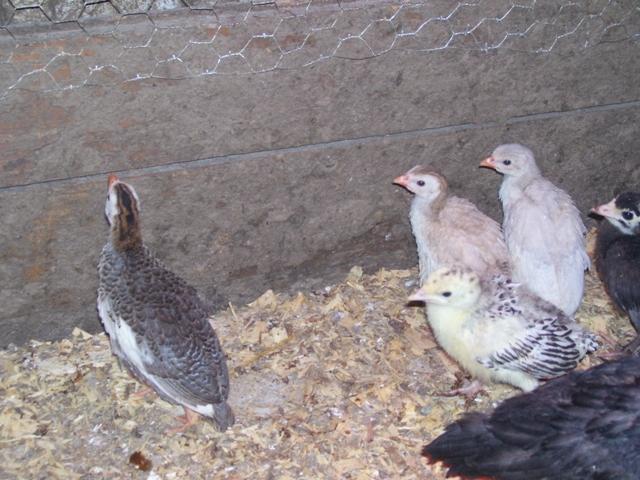 Close-up of the lightest one:



Close-up of the darkest one: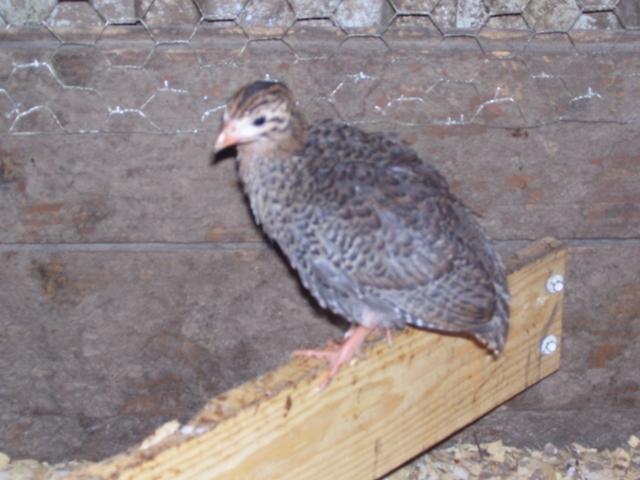 Thank you for any and all your help!  Again sorry it took so long to get them on here.  Also, some of them are a little blurry which is a mix of a not-so-great camera and fast little boogers!!
Edited by mick&cori - 8/10/11 at 5:18am
Insanity is hereditary. You can get it from your children.  ~Sam Levenson~
Insanity is hereditary. You can get it from your children.  ~Sam Levenson~