(sorry, it submitted the post before I was ready...

Hang on, working on pictures. XD )

ANYWAY. Back to the message of the thread. (A facepalm smiley would go really well right here... XD)

Miss Tyto Bald-Spot... is now Miss Tyto Pin-Head? o.O

Okay, so most of you have probably never heard of my little hen-pattern-balding-suffering hen, affectionately referred to as Miss Bald-Spot. Tyto started out a normal red sexlink, with a full head of feathers and all. At one year old, though, she began the downhill fall into Hen-Pattern-Balding (HPB). Just a month ago, she looked like this: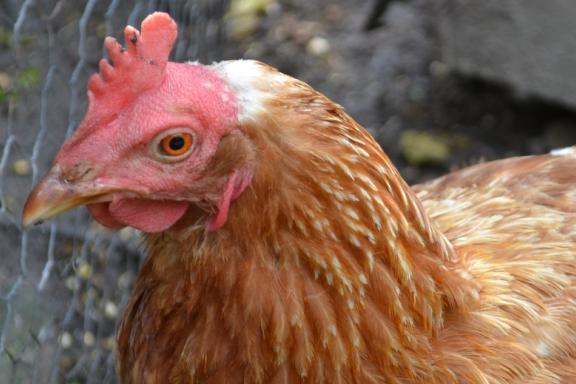 Yes, HPB is a sad, sad syndrome for an upstanding hen such as Tyto to be suffering. I mean, she's at the upper end of the pecking order and all! And who in her position would dare wear a featherpiece? Why, no one! The horrors of the very thought! Well, I'm certain she has spent many long nights mixing up formulas under the roosts (hopefully not from what's supposed to be under the roosts) to cure her syndrome. And you know what? Whatever she fixed up a few days ago is actually working! Look at these results!!: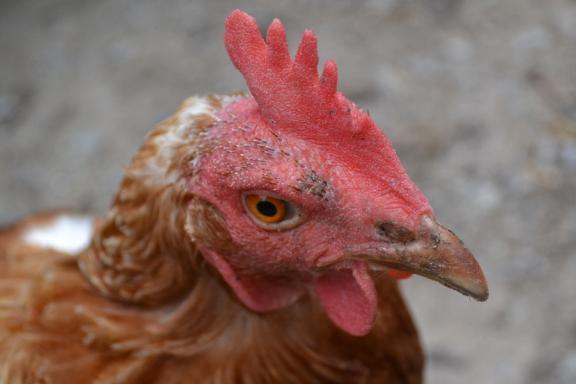 Okay, so maybe it isn't the most exciting thing on the planet, but let me tell you this: for three years, this poor hen has suffered from this syndrome and her own ingeniousness has now cured it!
(And now YOU can get a bottle for your HPB for FREE! Yes, FREE! (Please pay $19.95 shipping and handling))
*cough* Anyway, I thought it was amusing that our little Miss Bald-Spot is losing her namesake.

Guess I'll have to give her a new nickname...
Edited by pipdzipdnreadytogo - 8/8/11 at 4:10pm