Quote:
Originally Posted by
josh44
Quote:
Originally Posted by
gallorojo
William Bender, aka Shamoman, of Eastern PA, has some Satsumadori project/remake birds well underway. He sold hatching eggs and adult birds from them this spring. I think a guy in Texas has some from that line/project.  I would not try to start from scratch since someone else has them fairly far along, contact some people and see if you can get some. Mr. Bender has a website with contact info, if you google satsumadori, you can find the other person who has them, sorry, once again, I can't just link you where you need to go. If I was going to make them, I would use Off type cubalayas with too high of tails, but reallly good spread, shamo or thai with nicely spread tails, and yokohamas to gain the longer feather in certain areas. It could be done other ways, of course. There is no real Satsumadori blood in the USA, just remakes.

Yes was thinking of cubalaya, and shamo and another breed.
Was going to try to get a hold of Sam brush later for some cubalaya.

.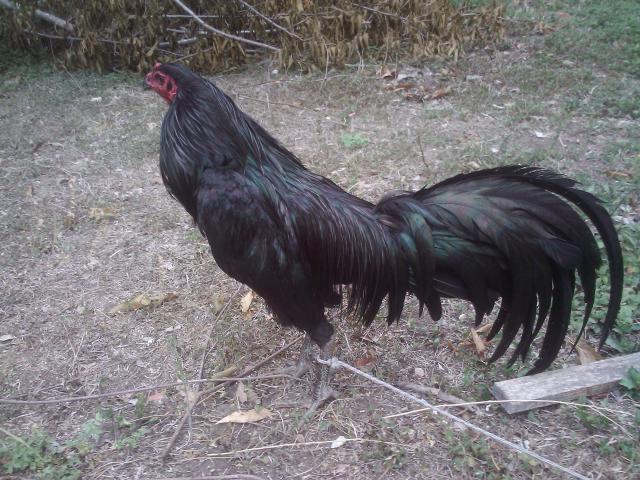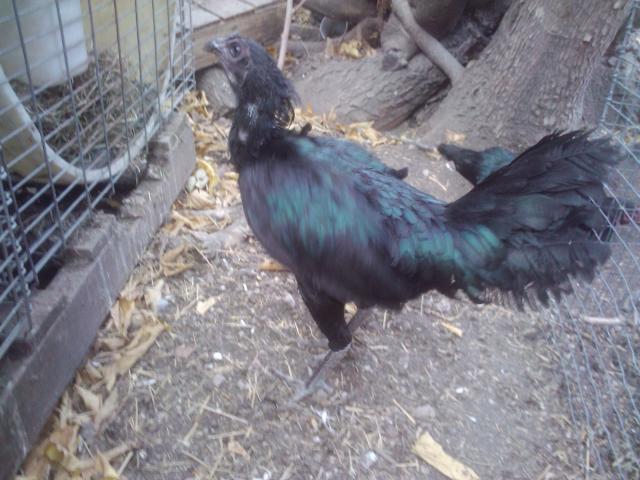 My first cross, I was trying to create some black satsumadoris from Sumatra ,shamo and Yokohama .
His sister is going back to a 1/2 Yoko x 1/4sumatra,1/4shamo.
She is 1/2sumatra x 1/2 shamo she weight 6 lbs .
I figured out she will give me bigger offspring than her brother.
I highly recommend Yokohama or phoenix for the blend
Edited by gallo4319 - 8/17/11 at 8:19am
economic crisis answer: golden eggs.
economic crisis answer: golden eggs.