My 23 week old RIR was on the nest box from 7:30am this morning until 12:30pm.  I almost posted a post because I was so worried something was wrong for her being on the nest so long.  The egg is perfect and has a really hard shell!  Here are pictures of the egg and my girl who laid the egg.



In the nest box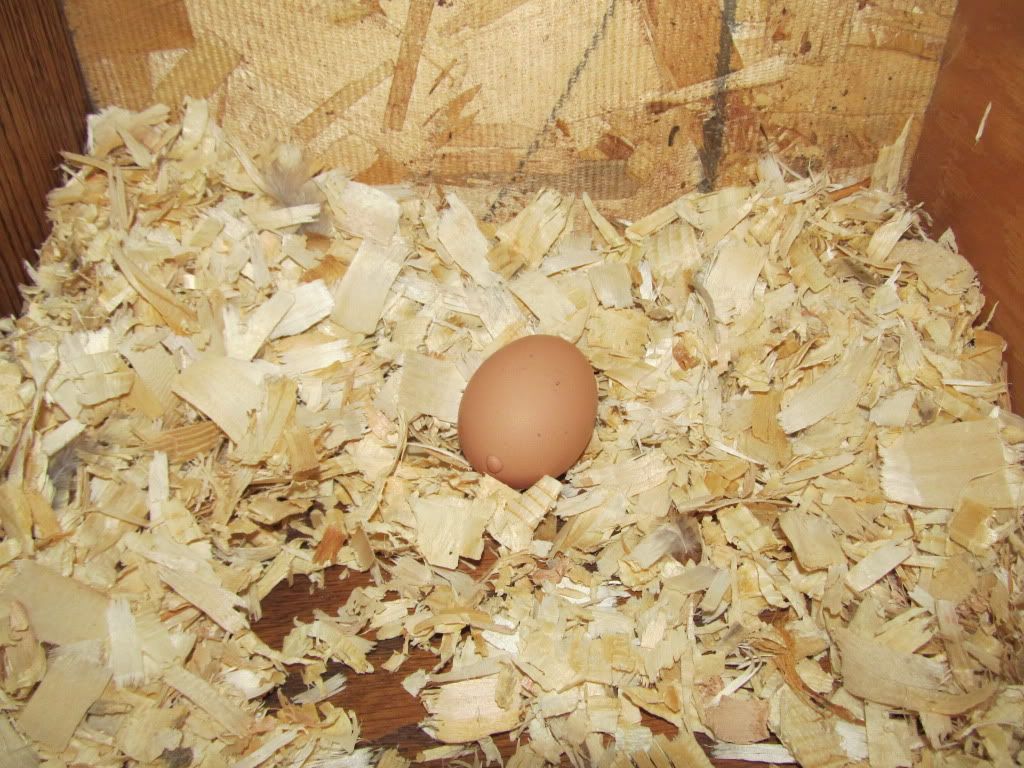 In my hand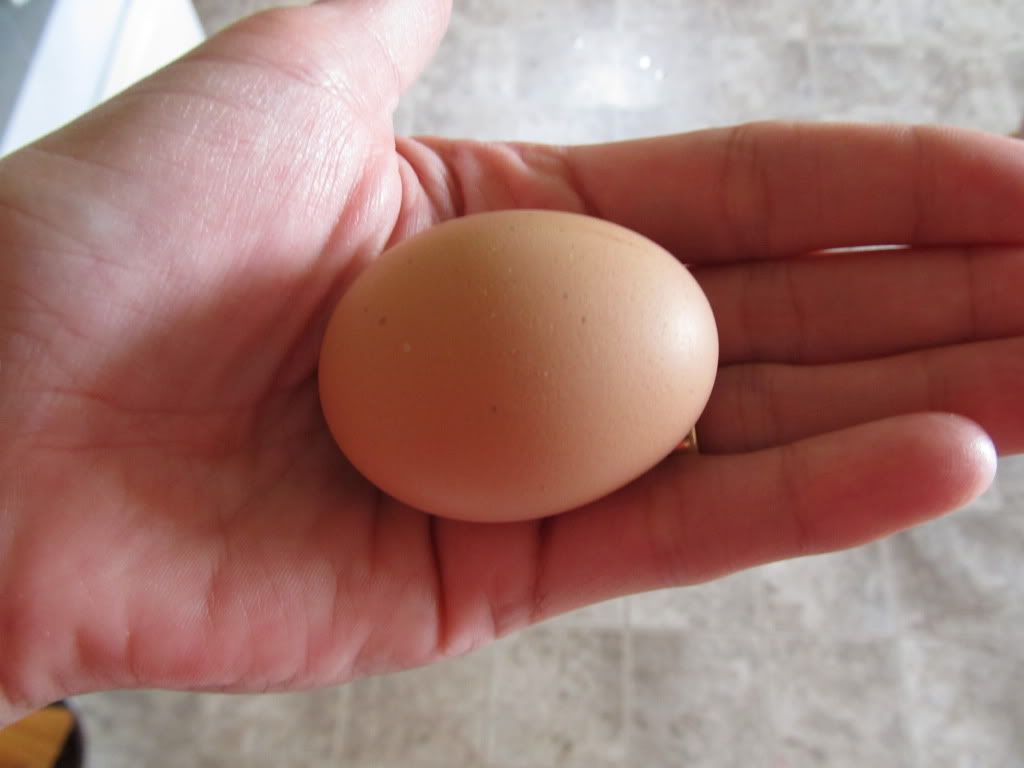 Compared to a store bought large egg... I love the brown speckles on the egg!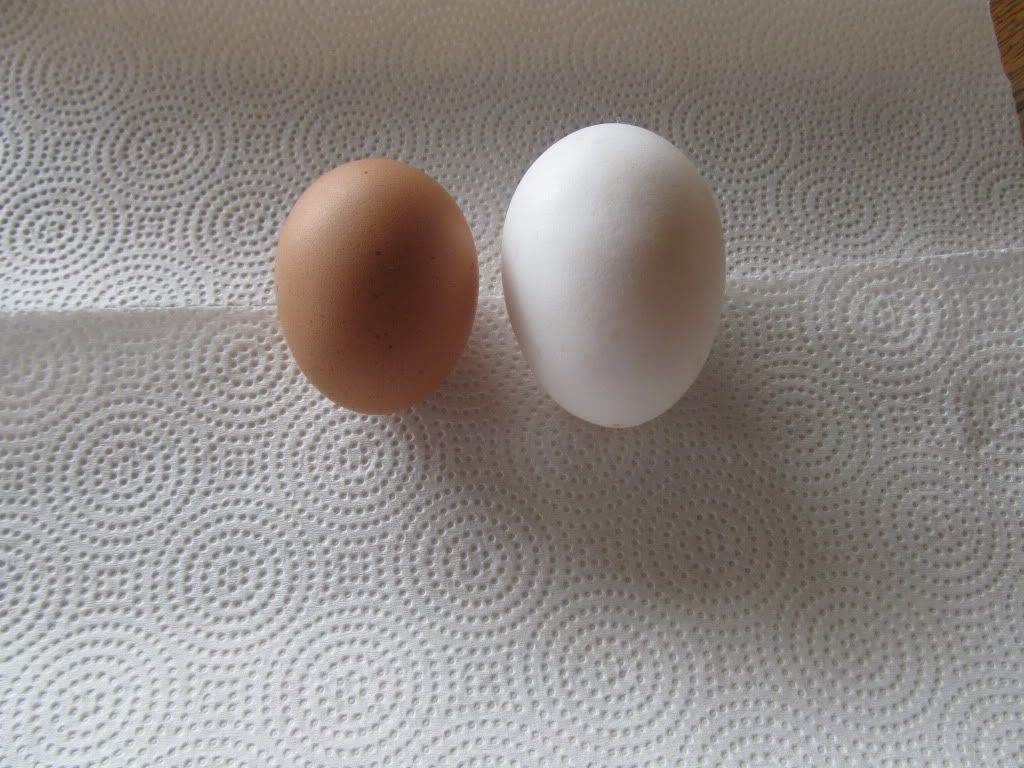 The girl who laid the first egg!