Here's what the possibilities were...

Hens:  Buff orps, Austrolorps, Chanteclers, Blue and Black Cochins, BLR Wyandottes, GL Wyandotte, LT Brahma, EE's

Roos: Black Cochin, Blue Lace Red Wyandotte, Blue Orp

Well, here are the wing feathers coming in on these chicks. The little red/gold one with no real markings is getting the prettiest feathers.... the wings do not do it justice. Here are pics from when it was born and a pic of it's wings now....




And here are the 4 gold ones with some stripes.... and all their wings look the same... coming in all gold until now when you can see the brown just starting further up the feather.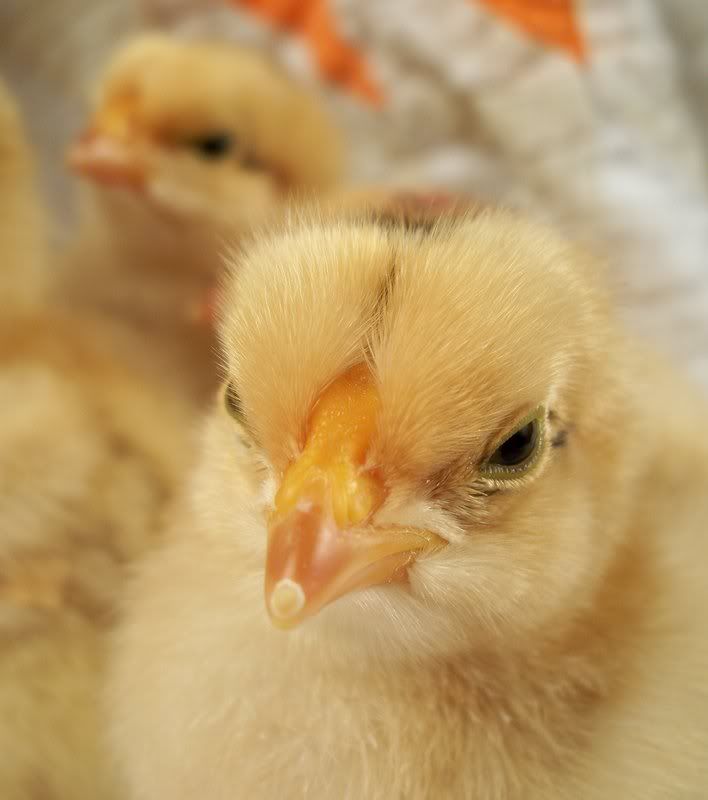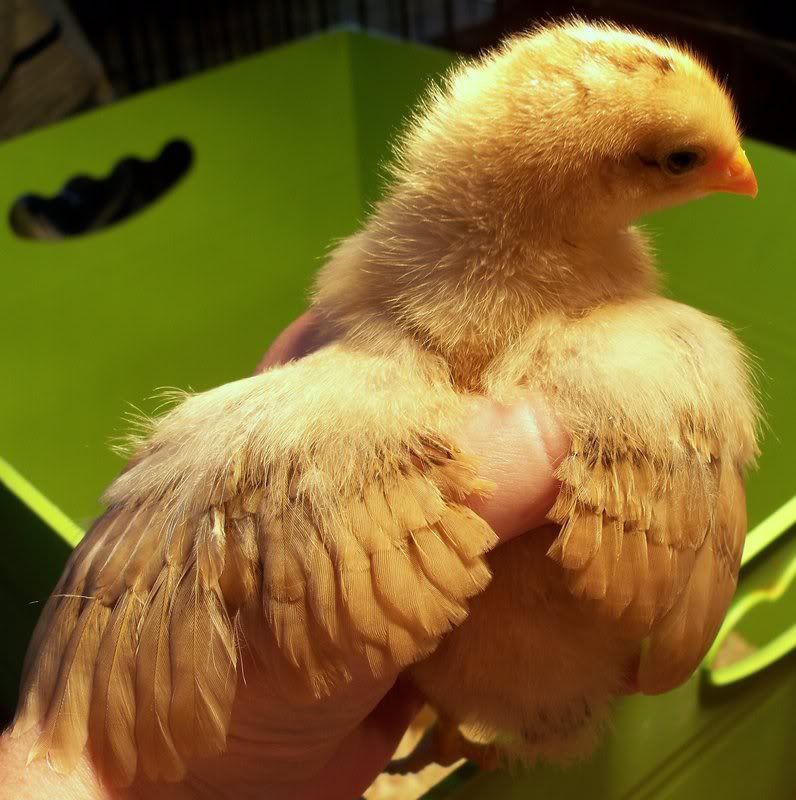 Edited by Guitartists - 5/27/08 at 10:07am