I live in a mobile home and I have a raised AC unit on a large wooden frame. When I ranged my chickens they LOVED roosting under the AC unit as the sounds deterred wildlife from approaching but now I want to better enclose them since we've been having stray dog issues which cost me about 10 birds. I want to build off my existing coop and mini-run but the only feasible way I can see giving them enough room is to convert the bottom of my AC into a run. Below are images of the setup;



this is the gap between the ac framework and the existing mini-run. I will be sinking a short 4x4 post in line with the farthest post of the run but also in line with the two taller 4x4s of the AC unit bt also an angled door at the front so I can gain access to this entire area for cleaning.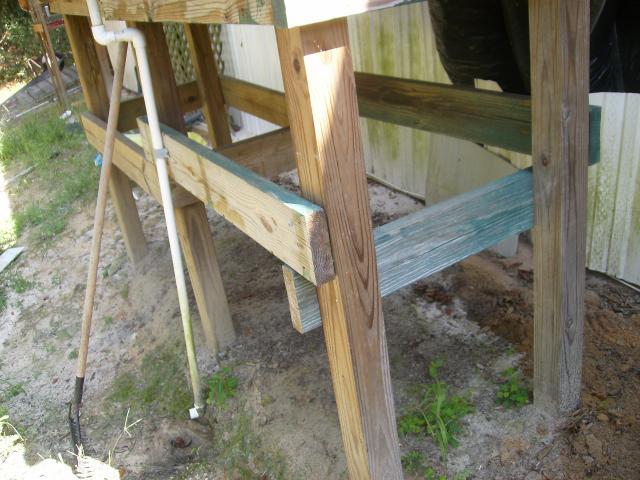 Is the entire AC framework. The roof is completely solid and even has a ledge where I can store things. The back end has a big enough gap the ac can be accessed easily and the gap between run and home can be easily cleaned up. The idea is to completely wire off the gaps with HW cloth but to put two big doors on the bottom gaps for full access.

My main concern is would putting something like this beneath an ac unit be detrimental to my health? It is at the top just before a slope. I also intend to throw down pine flakes or pea gravel whichever might be best for this sort of setup. Whole run is easily accessed by a hose and rake if my mental image is correct.
Presently dealing with; 7 Australorps, 1 Sultan, and 1 Pekin Duck
Presently dealing with; 7 Australorps, 1 Sultan, and 1 Pekin Duck