Wolf Dogs to be exact. Wolf Dogs are misunderstood like many other large breeds.

Misconceptions:

Wolf Dogs are hybrids? Actually Wolf Dogs are NOT hybrids. They are not different species.

Wolf dogs will turn on you? Actually wolf dogs are very loyal. ***Wolf dogs are not recommend to be left alone with a child. However this is standard with most dogs. Though I do not believe they would turn on their "pack" strangers are a different story.

Wolf Dogs are great guard dogs? WRONG WRONG WRONG. This is the number one misconception. Hundreds of wolfdogs are bought and chained to guard a property.  YOU ARE THE ALPHA. It is YOUR job to protect the pack. Though wolf
dogs can be very menacing they are very likely to cower behind you in a event of a danger.

Wolf dogs are a breed? Wolf Dogs are not a breed. Wolf Dogs consist of many different wolf species and well as many dog breeds. Most common dog breeds used are huskies malamutes german sherpards cane corsos.

Wolf Dogs are pets? NO. Wolf dogs are companions. They don't become submissive easily. They will follow you EVERYWHERE.
If i buy a cub it will love me right? Cubs and Puppies are not similar in behavior. Puppies tend to love you from the start. You WILL have to earn their trust.

Wolf Dogs aren't very bright? IMO wolf dogs are smarter than any dog you will ever own.

Two wolf dogs are twice the fun right? Two wolf dogs are not twice the effort. It's more like ten times the work. EVERYTHING is a competition with each other. If it's your first time taking in a wolf dog I would suggest just one.

Whats a content? Content refers to how much wolf is in them. Low and Mid content are suggested for a beginner. Please DO NOT get a High content if you are not prepared to put in A LOT of training and socialization. A unruly high content wolf dog can be VERY DANGEROUS. However it CAN be avoided with proper effort.

WARNING: High Content wolves are EXTREMELY food aggressive. I can not stress this enough. There is a fight EVERY SINGLE meal. It NEVER fails. IF you do not like to see animals fight this is not a good dog for you.



STILL want a wolf dog?

First off get a cub as young as you can. Bonding is the easiest when young.

Find a breeder. I do NOT mean a backyard breeder. If you arrive at a breeder and all the animals are chained or stuffed in small cages with no socialization. PLEASE PLEASE RUN AS FAST AS YOU CAN. A GOOD breeder would have informed you of all of the information from above and MUCH more.

How much is a wolf dog. This will vary greatly. Generally you can find a low content for 100 to 150. Mid content are 200 too 400. High Contents usually start at 600 and can reach well over 2000. *** Most breeders will require a  spay/ neuter contract. There are too many wolf dogs in rescues and shelters due to backyard breeders and people who don't realize what they're getting into.


If you have any questions about wolf dogs feel free to post them below or send me a PM.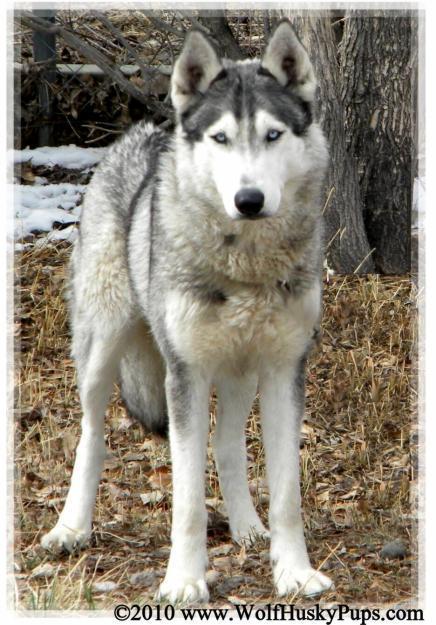 *** I Do NOT own any of the pictures. They are just for visual purposes