Well, Pushed it to the limit today to try to get alot done. Got off duty at 7 am  and got home shortly after to get set up for a serious days work. Here is what followed. Hope you guys and gals enjoy the pics as much as I enjoyed doing the work and excited about  my accomplishment  today.  Dear wife thinks I am insane for pushing it so hard, so I just kept telling her...hey baby it's for you and the little girls in the brooder, they need a new home to call their own. She fell for it......so then I resorted to the ......Oh, and by the way....can ya get me another beer! She did and  kept them coming all afternoon.  See what ya'll think.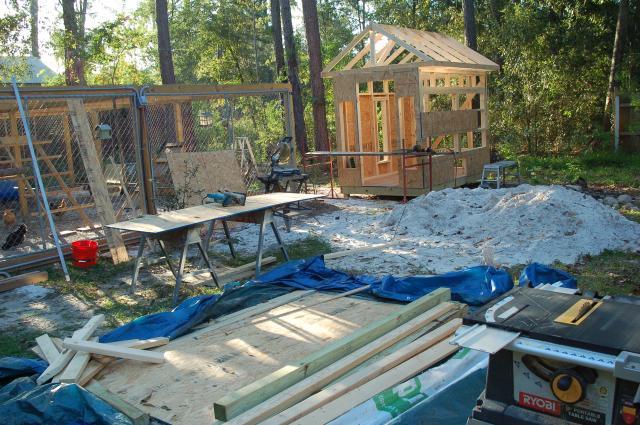 So here is where I left off yesterday. Just got tools set up and dug right in.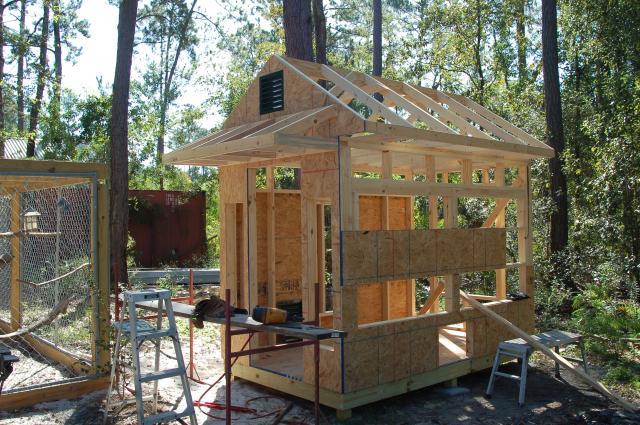 Got gable closed in, installed vent and started framing little overhang to protect front door and windows.....My wife calls them " Side Lites".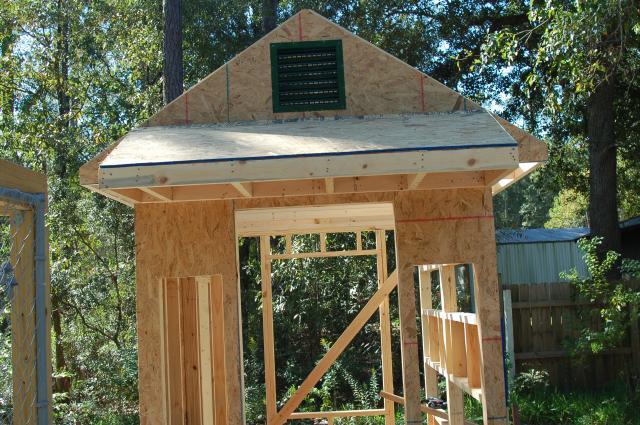 Ok, so now the front overhang is ready for felt and shingles...front of coop ready for wrap and start trim and cedar siding.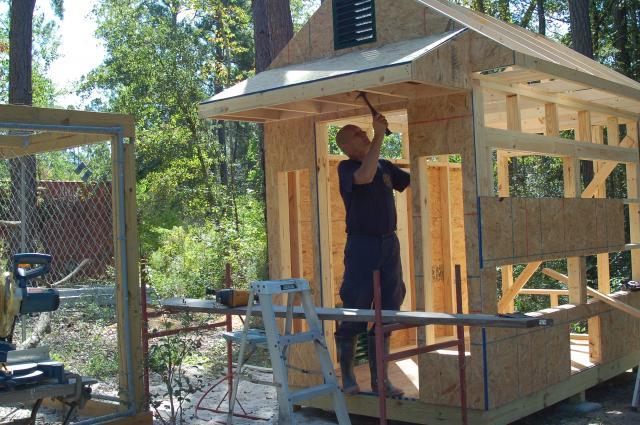 Wife came out to check on progress and caught me loafing. Just banging in a few mis-guided nails and taking a break.


   Had to stop and make a run for more materials...another few bucks worth in the truck.  Adding up quick.   Got 15 lb. felt, shingles, ridge cap, 2" x 4" s and some cedar for siding.  This is insane...don't know how I got hooked on this "chicken thing".


   Here are the wee ones that will be living in this coop. Silkies, Polish, Cochin Frizzles and a few other Bantams. Wife brought them out for some sunshine and fresh air and to keep an eye one me.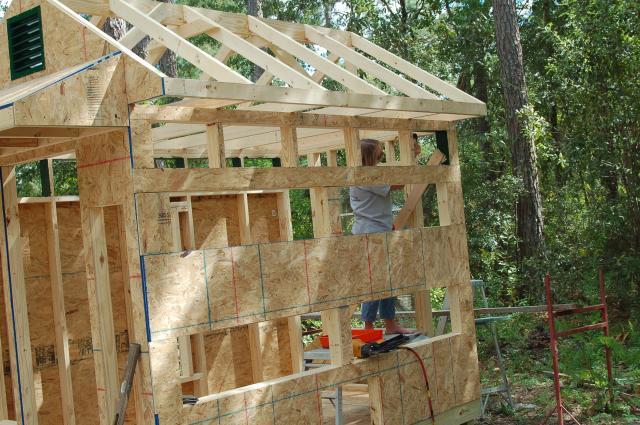 Side view of osb finished....vent openings at very top, two horizontal windows and nest box location where nail gun is sitting.   Wife painting openings where vents will be..gonna use green hardware cloth.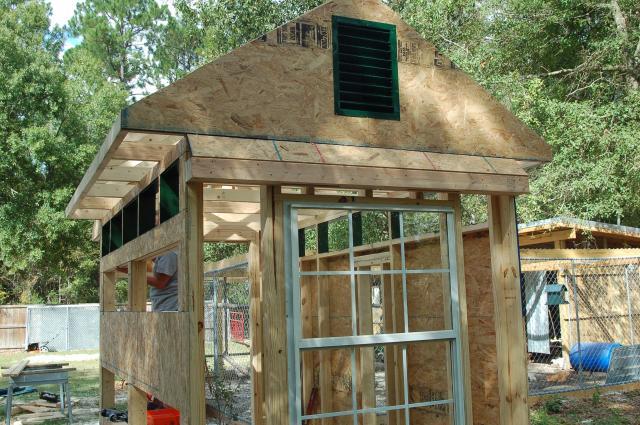 Back view   Gable done, vent in, window in...beter view of green painted area where vents will be. Will look cool once siding is on.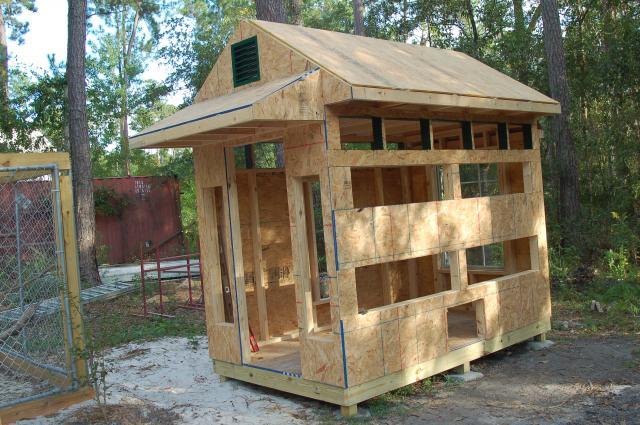 So I kept plugging along and got all the osb on roof finished and the rear wall. I did a little "eyebrow" over rear window to keep rain off of it. You'll see how that turns out when I'm done. Ready for wrap and felt tomorrow...hopefully start some trim and siding as well, maybe even shingles.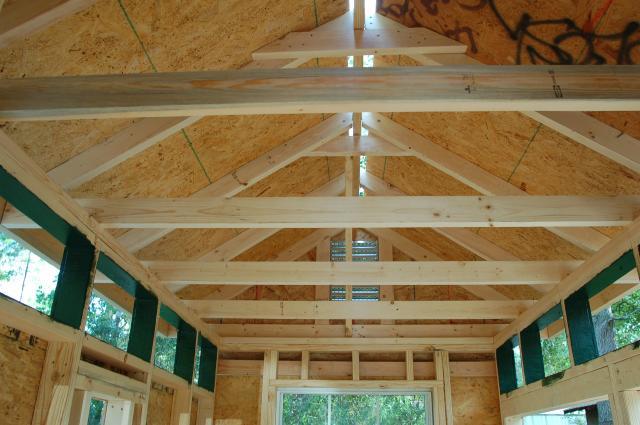 Inside view.


  Another inside view showing vent openings up high, windows below and then openings in wall where 6 nest boxes will be.

So, Hope you've enjoyed the guided tour so far. More to come tomorrow...then back to Firehouse WED.  Hoping to be real close to finishing before Saints game on Sunday.   Then I will tackle the run area.

Erik
God, Country, Family, Honor.......  Dad to RIR, NHR, White Silkie, Wellsummers, Barred Rocks, , Golden Campines, Red Star, Dominique, Americana, Auracunas, Black Austrolorps, Blue Andalusians, Wyandottes, Old English, Orp and others
God, Country, Family, Honor.......  Dad to RIR, NHR, White Silkie, Wellsummers, Barred Rocks, , Golden Campines, Red Star, Dominique, Americana, Auracunas, Black Austrolorps, Blue Andalusians, Wyandottes, Old English, Orp and others