I have 2 pens that are laying pretty good - Partridge and Black/Splash/Blue. All eggs collected from today (Wed) thru Sunday will be included. I will ship Monday early truck. I just hatched out 12 from these 2 pens and they continue to be great hatch rates and nice and correct chicks. 
I anticipate 2/3 of eggs collected to be PARTRIDGE at this point and 1/3 to be B/B/S .

I have some really nice chicks from both pens. Not 100% vaulted, but most are. All are bearded. Toes good and chicks are energetic and strong. Everything I have set has developed.

I have 6 partridge hens and 2 partridge roos, all from Sassy Silkie, Catdance, and Mary Robbins, most darker blue-partridge.

In the Black/Splash/Blue pen are 3 hens, 2 splash hens starting to lay, and the roo is a black splash (Reese Poultry)- gorgeous if I do say so myself !

No DQs and great looking personable birds.

Guess I will add the usual disclaimer  - Can't guarantee what mailing does to eggs, but things are looking exceptional here!

I'm very excited about both pens and know you will be happy.  Thanks for your consideration.

My paypal is fishtopgun@zoominternet.net

I'd love to hear how the hatch goes, so keep in touch should you purchase these eggs!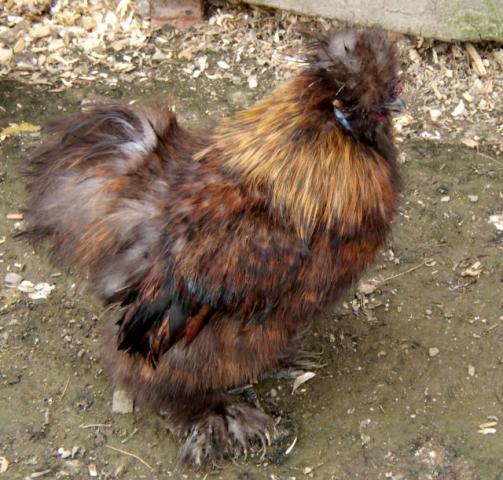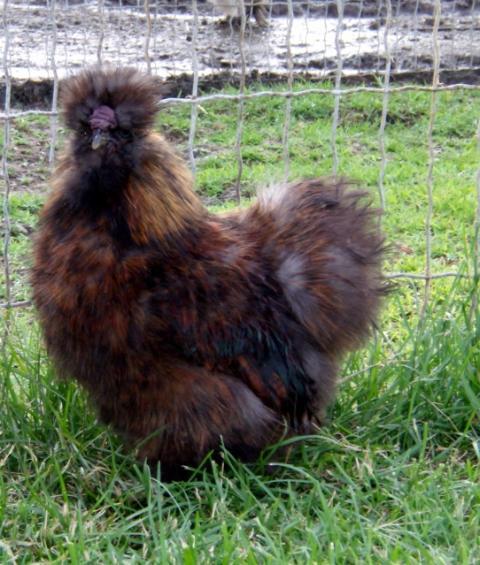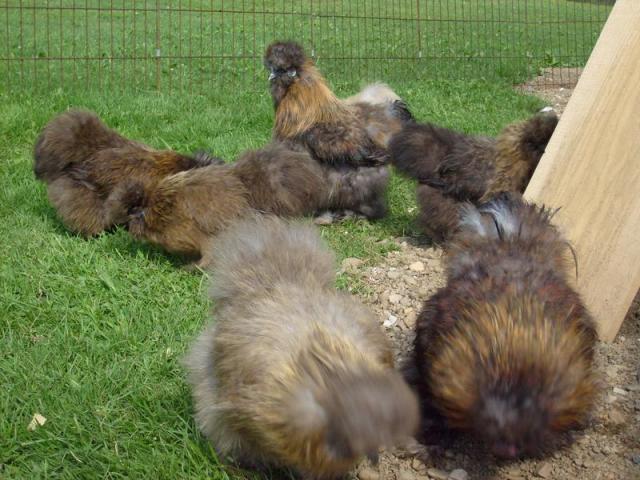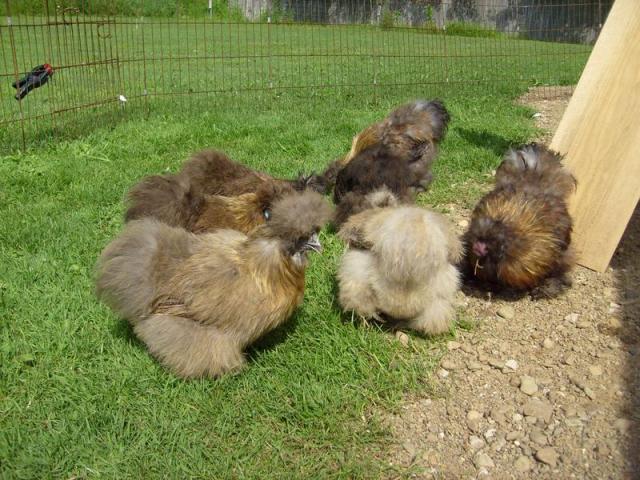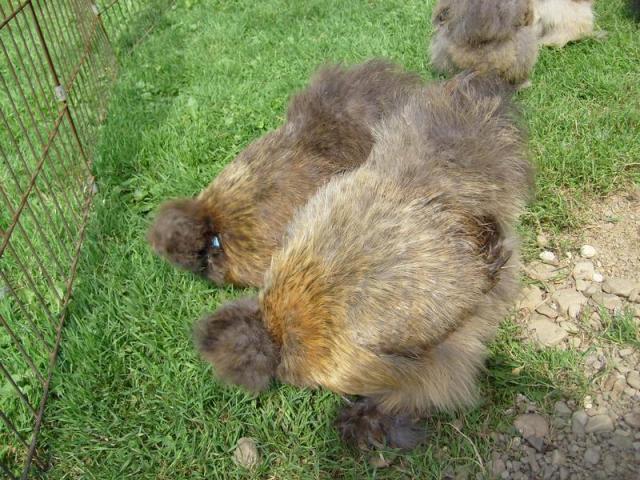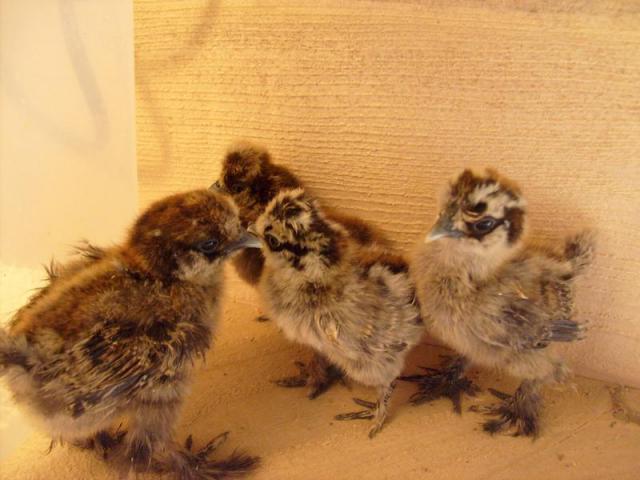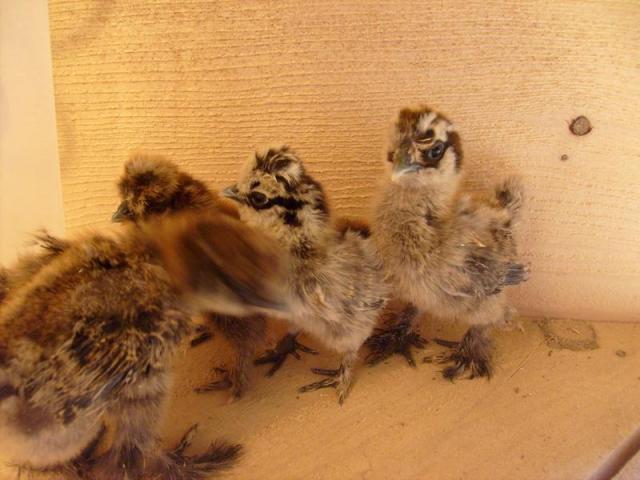 Super Splash: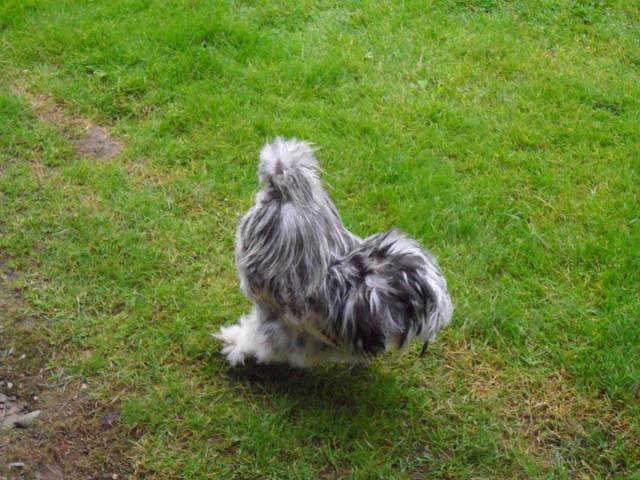 One of the black Hens (Munchkin)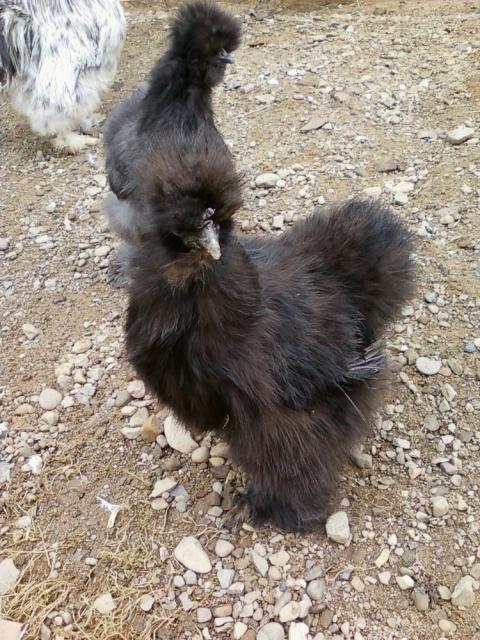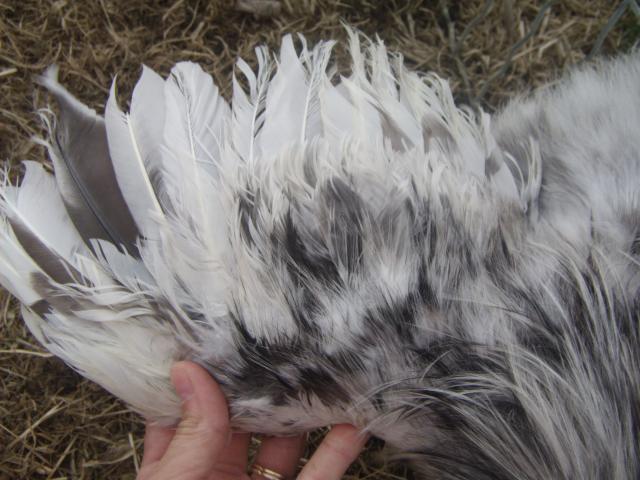 His chicks - most always get splash, black, and blue.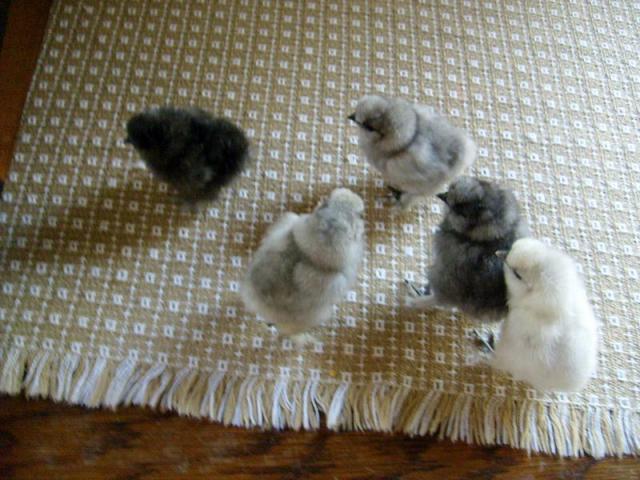 latest chicks: