I went out to feed my animals and found the female Toulouse goose in the corner of her coop.  I believe she got into a fight with a stray cat (she is very territorial) and it tore her beak apart to where her tongue is hanging down the bottom. It looks like bottom beak that holds her tongue in is torn off or separated.  When I got her out to look at her she will walk around and she even stuck her head into her water bowl but I am not sure she drank.  She went over to the corner of the coop and sits down.  There is blood on her chest and neck but no injuries, it seems to be blood from her beak, where she is laying her head on her chest when she sits down.  Do you think there is any chance for her?  What should I do, what would you do.  She is a pet and I really would like to help her survive.

I have the Vetericyn Gel but I was afraid to use it since it is a gel...I did not want to clog anything.  I was going to go get a the liquid in the morning.  Do you think I should dilute the gel and use it to help prevent infection over night?

Thanks in advance for any help.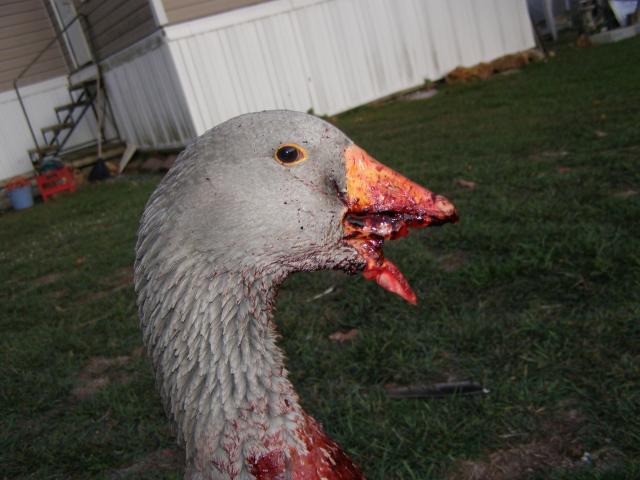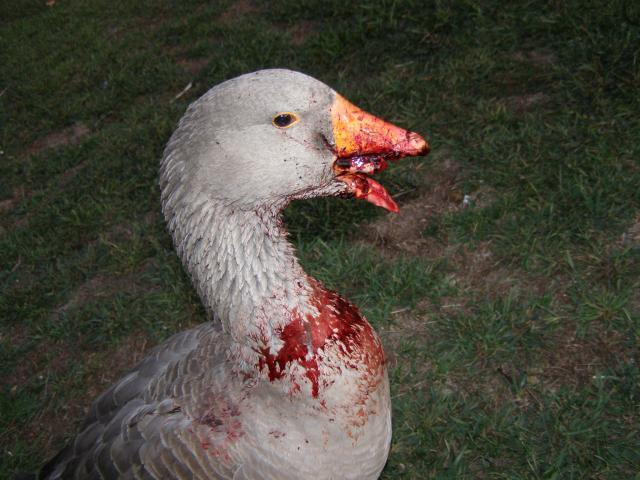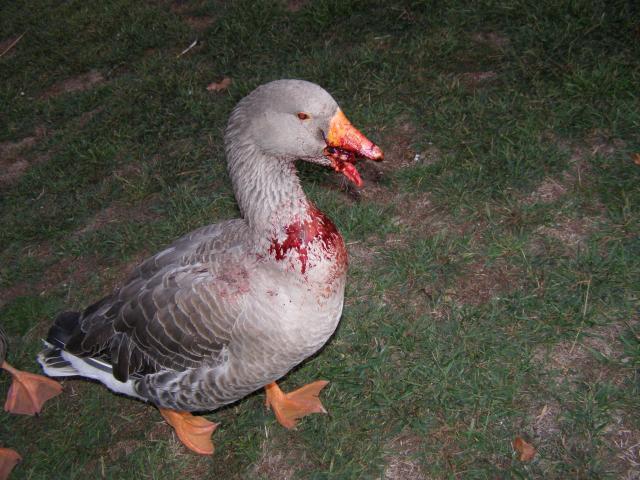 Edited by Dev - 10/23/11 at 3:05pm