wildrose41  and I had a wonderful time, Thanks to all who worked hard on the swap and all that came. Wildrose41 got herself two new RIR's to add to her three ladies. I was on the hunt for Nankin Bantams. whidbeylife4me had a breeding pair from Washington and 24 eggs. Thank you whidbeylife4me, I have them home and they are going great the roo is a real sweetie. Rocky Maley had a dozen Nankin eggs for me, and at the end of the day sent childrens FFA Nankin Bantams home with me to Roseburg so I could pass them on to the FFA in Roseburg. Great job Rocky Maley! I will be abal to add to that so the FFA and 4H in Roseburg, Oregon will each get a mixed flock of 12 Nankins each.
American Livestock Breeds Conservancy http://www.albc-usa.org/ "Founded in 1977, the American Livestock Breeds Conservancy is the pioneer organization in the U.S. working to conserve historic breeds and genetic diversity in livestock." List the Nankin Bantam as Critical on ALBC Conservation Priority List. I enjoy the Nankins for their loving ways, my flock likes to get up on my lap and eat out of out hands, or just just walk all over us, they are a joy to have.
Rod & Carol
PS Thank you all for taking my business cards and keeping your eyes and ears open for Nankin Bantams. God Bless All, Rod & Carol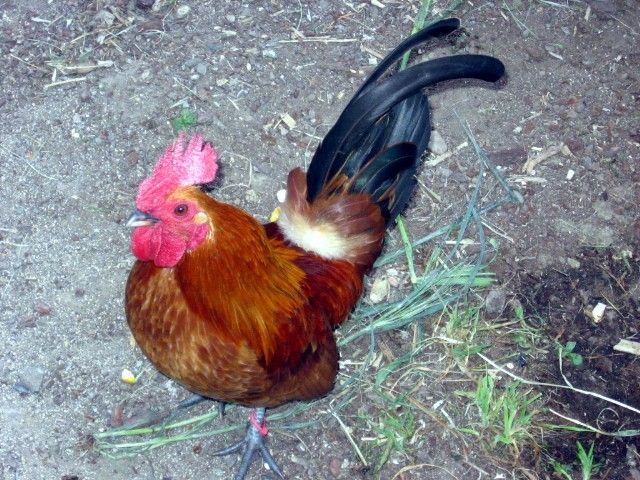 Gramps Nankin Bantam Roo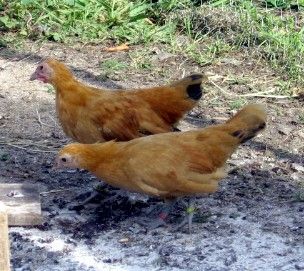 Feb. Hatch Toostey & Taffey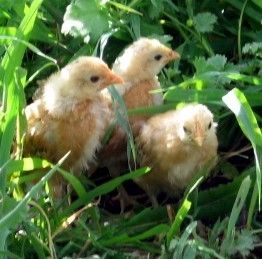 April Fools Day Hatch Princess and ?????? & ????????
Rodney & Carol
Conservators' Nankin Bantam Fowl
Hobby Farm:
Chicks in Roseburg,Oregon
Ancient breed of Oldest known Bantams
Carol's Cell
541 514-7693
Rodney & Carol
Conservators' Nankin Bantam Fowl
Hobby Farm:
Chicks in Roseburg,Oregon
Ancient breed of Oldest known Bantams
Carol's Cell
541 514-7693