Ok, I know its late but, here are the pictures of my eggs and the bator.

These eggs are due on New Years Day.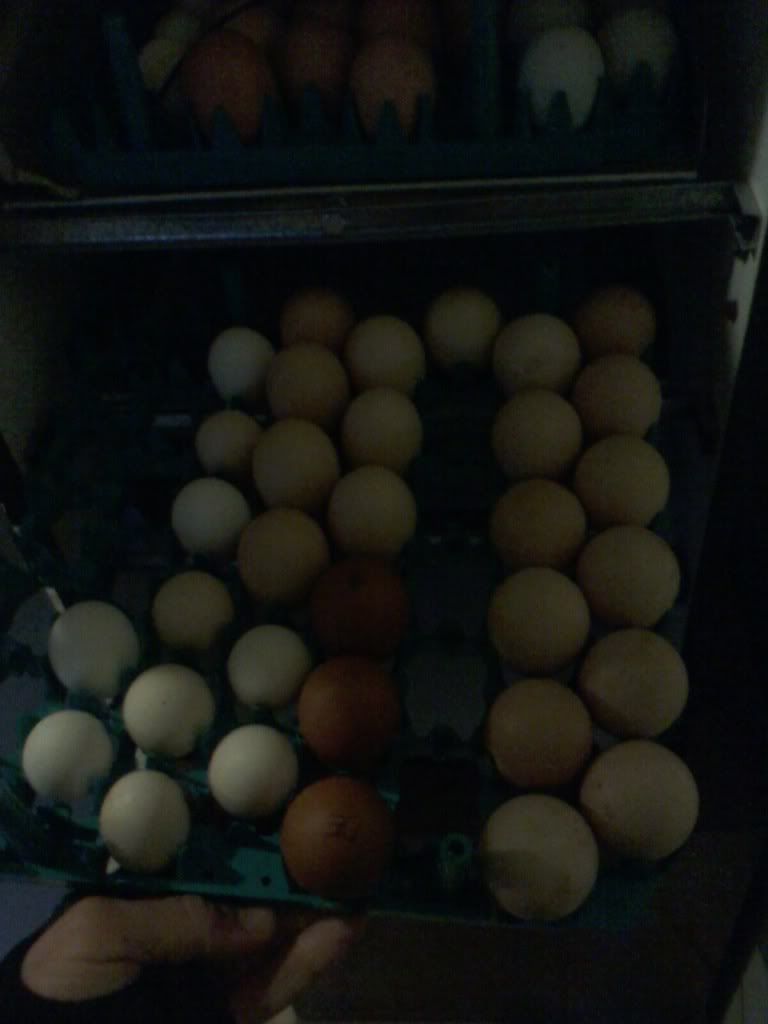 Most of them are due on on the 26th, some of them I had set this morning.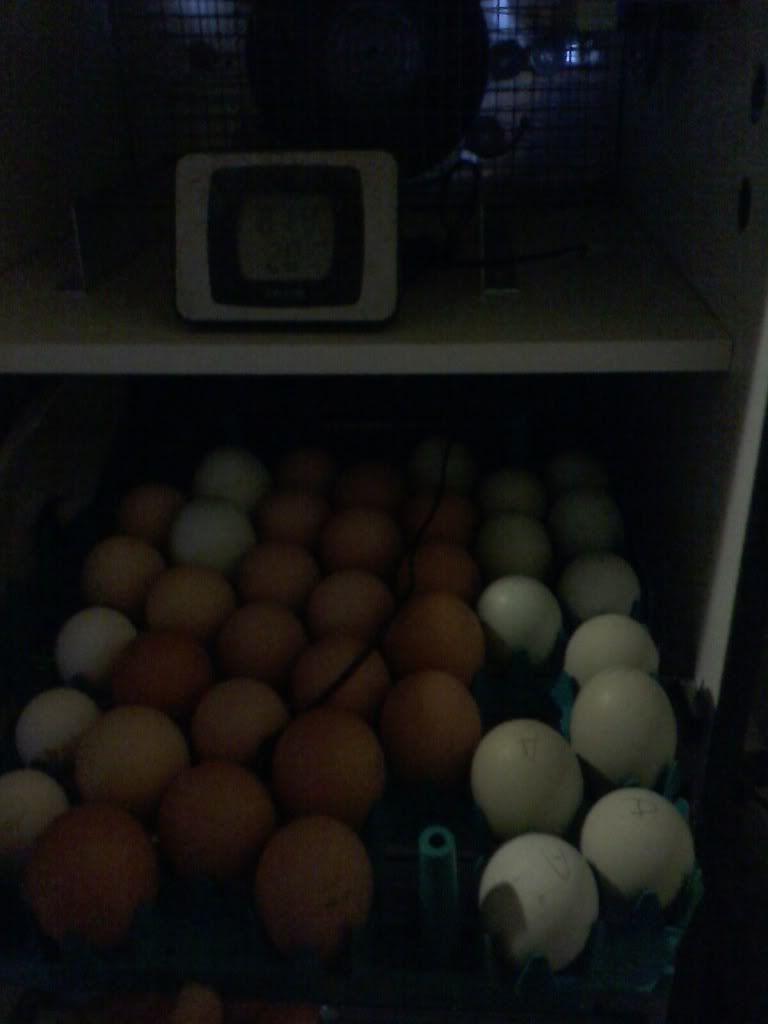 Incubator doing its job.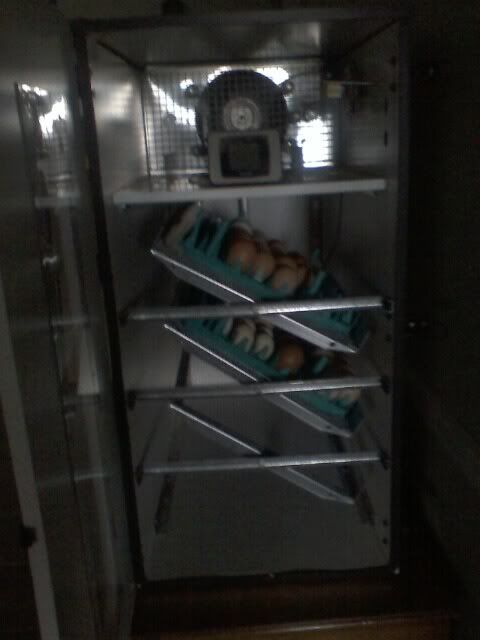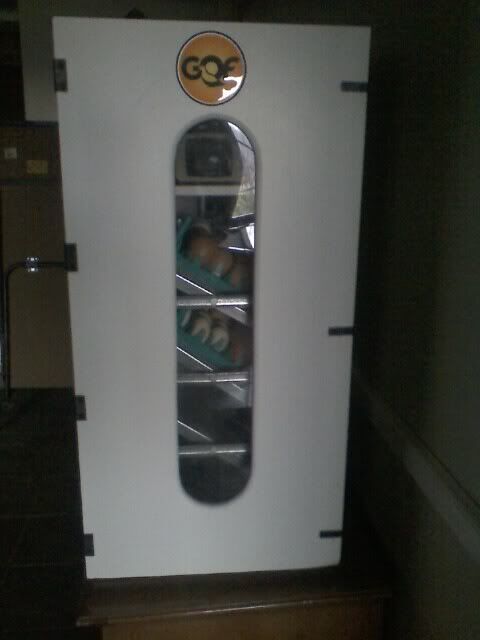 The 12 True Araucanas eggs did not come in the mail until Tuesday.

I set them this morning with 4 Icelandic eggs and 3 Tomaru Longcrower eggs which totals 52 eggs, not counting the ones that will be hatching on the 26th. I had guess that I was setting 45 eggs. Does the ones that I had set late count?