Quote:
Originally Posted by
anderson8505
Quote:
Originally Posted by
superchemicalgirl
Quote:
Originally Posted by
Sumatra503
Puffles ate the Chocolate Cake!!!!

I came home and Miss Puffles was out of her cage and the Chocolate Cake on the kitchen counter had peck holes in it. I told her it could make her fat, but she doesn't care much about watching her figure!


I totally agree with Miss Puffles. I would rather be slightly overweight and very well fed than skinny and hungry.

(Said the girl waiting for her boyfriend to finish making homemade rooster stew and chocolate cookies)

I agree with Miss Puffles too, and have to mention that my chocolate lab ate 2 and a 1/2 dozen cupcakes last Saturday off of the kitchen table. They weren't chocolate, but he didn't care, ate the papers and all....
uh... is Miss Puffles a chicken? cat? mother in law??

This is Miss Puffles. She is currently living in my room due to injury.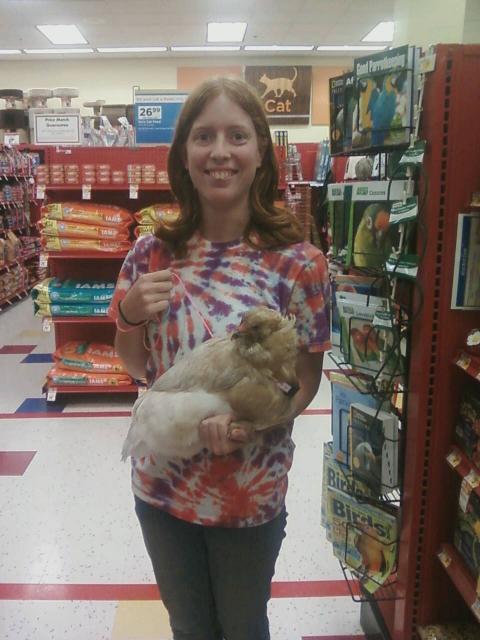 The Hen, not the Sumatra503!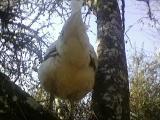 This is her good side. Nice and trim, but she may lose it if she keeps scarfing down chocolate cake off the counter between meals!