I know it's too late, but here are my entries for the New Year's Photo Contest.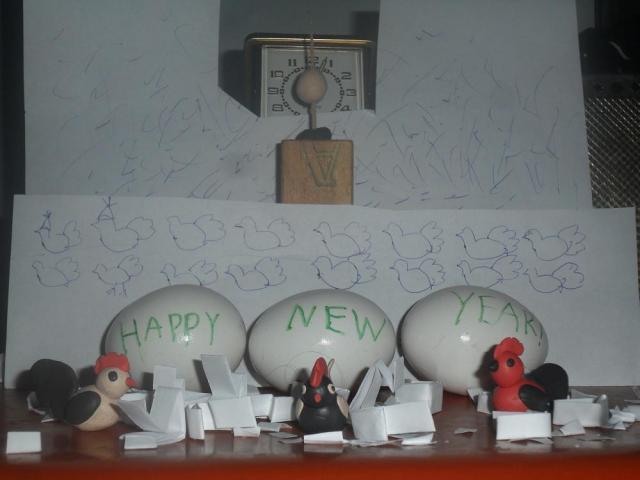 Time Square with the Ball dropping. The back is the confetti falling and the front is the rest of the chicken crowd at the square. Since I had no chicks hatch i made little chickens out of baker's clay!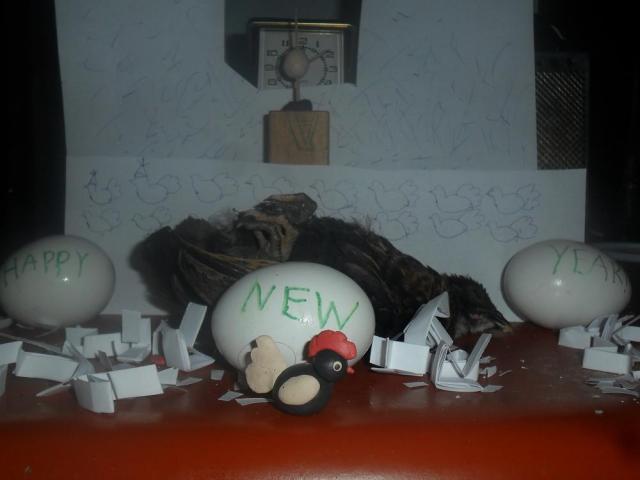 Then Lauretta got tanked and trashed the party!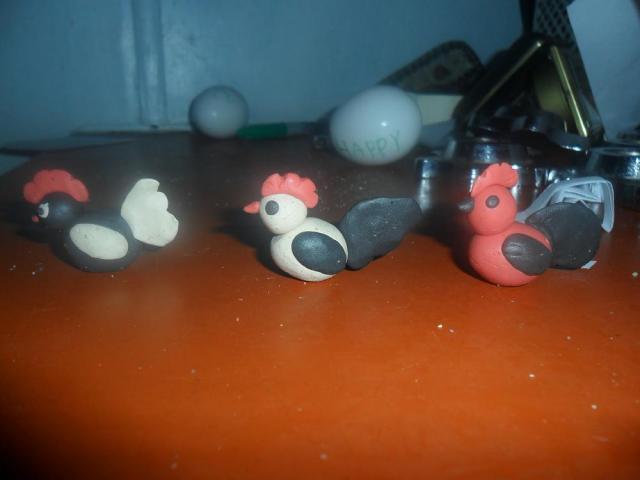 A close up of the clay chickens.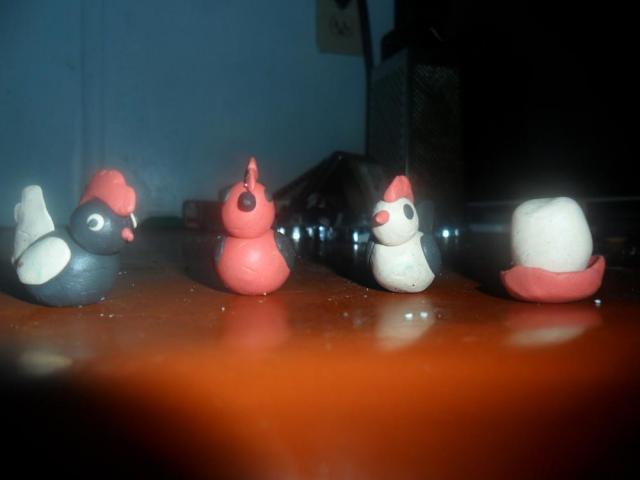 From the front with the chicken waterer!