Well we had our very first HUGE egg this week, presumed double yolker.  Our Red Star who has now laid an egg 49/50 days since her very first egg

somehow managed to squeeze this egg out.  I am not entirely sure how she did it as small as she is compared to others in the flock. 

Here is the egg next to a store bought egg and one of our smaller eggs, and no that carton absolutely cannot close.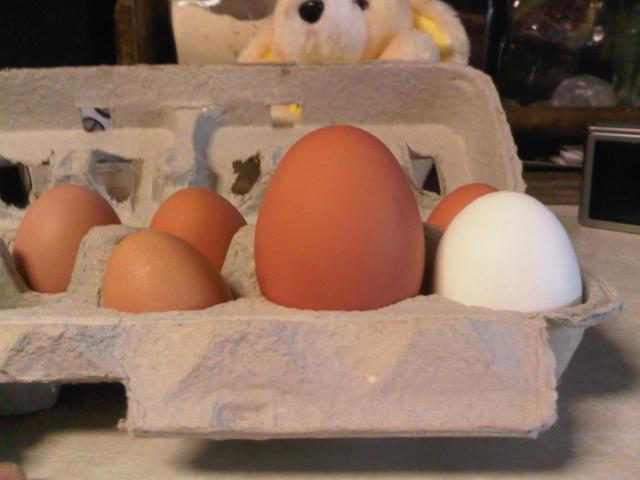 Here is a picture next to the X-large egg she normally lays: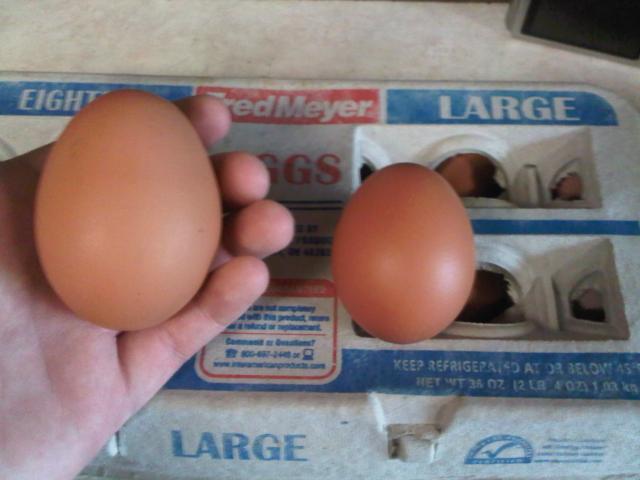 Here is our now favorite hen the Red Star, front and center: