Over the last couple of weeks I have found some weird eggs! My girls have access to lots of grit. I did accidentally pick up crushed granite (I think) instead of my usual oyster shell. Could that make a difference? They are on 16% layer.
Don't know which of my girls lay this speckled, coppery one. This one is even had creases on the pointy side.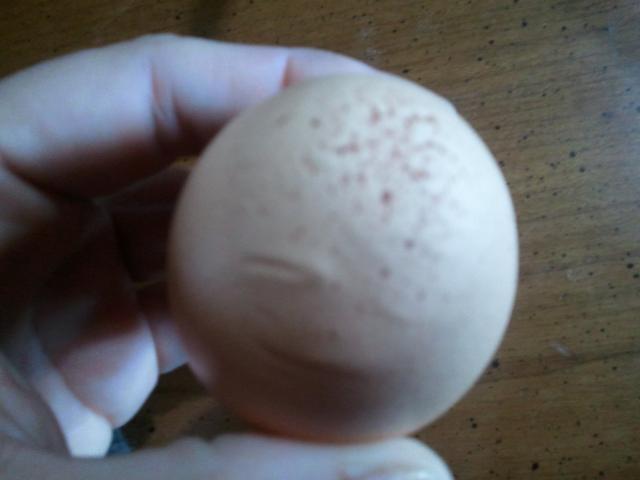 This one has a thick band around the middle and a creased point, too.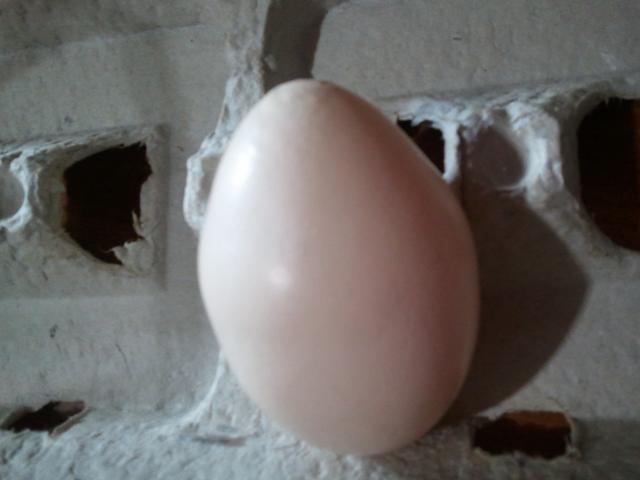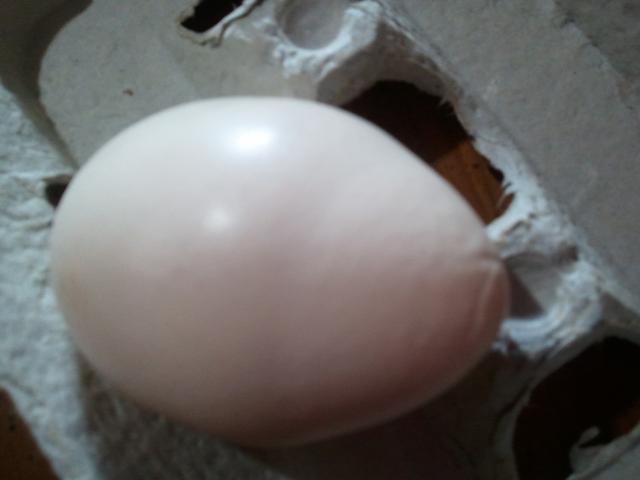 "The Bluebird of Happiness long absent from his life, Ned is visited by the Chicken of Depression." -- Gary Larson
"The Bluebird of Happiness long absent from his life, Ned is visited by the Chicken of Depression." -- Gary Larson