I think the backplate and train of muticus muticus should be a bit more pink.

Imperator Imperator has a similar pink tone to it. Also the scaling in Javanensis's back really stands out.

Another unusual bird from Wolfgang's stock:


It almost looks like annamensis in some respects but there isn't much demarcation between the neck and the malar region...
And another bird from his stock (the owner said he recieved a DNA certificate which confirms it's an imperator)


The demarcation of blue is highly unusual for an imperator... Perhaps feathers on his head got damaged and the grew back like that? It almost reminds me of spicifer.

Tokuyama zoo in Japan: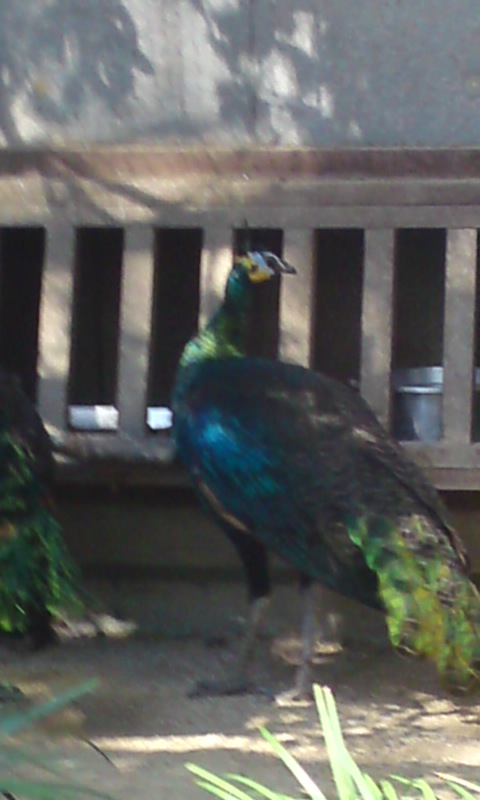 This female's malar war stripe is absolutely crazy it grows through the hind neck!
Edited by FrankYLegend - 11/16/11 at 8:39pm