I was going to take photos of all these guys but well, pride, by that sin died the gods and all that jazz. This was the first shot I was able to get that they were sitting still: they'd escaped, and were happy about it, and were scoffing at my puny human attempts to pen their free spirits.

Anyway: I think I have two pullets (left and right), and two cockerels (center) in this picture, what do you think?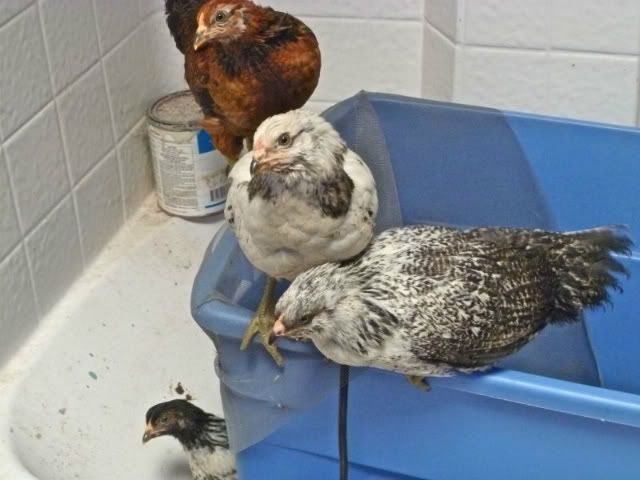 I really need to move these folks to new owners, but want to keep four or five pullets: any help in getting them sorted out would be much appreciated.