Up for auction is 12+ bantam Blue / Black Faverolles hatching eggs.  3 boys to 8 girls, so fertility should be good.  There are 3 blue females, 5 black females, 1 blue male, and 2 black males in this pen.  The blue boy is low man on the totem pole, so while there is a possibility of splash babies, it's unlikely.

I've only had this flock a short while, but they are rapidly becoming my favorites.  SO SWEET!!!!!!  And the little tiny blue girls are just absolute heart stealers!!

These two pullets hatched from this breeder flock earlier this spring: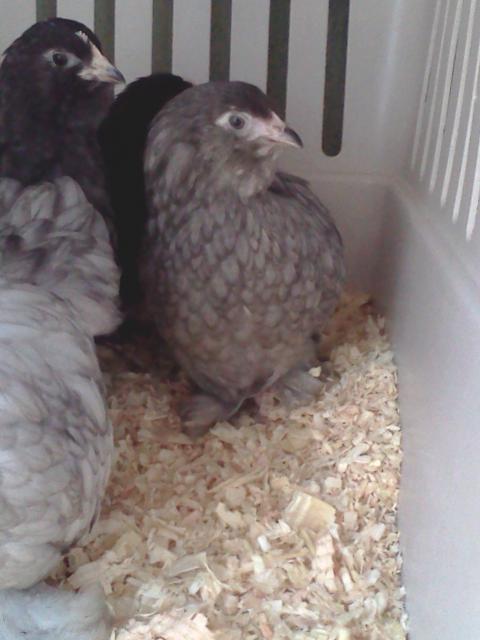 There are very few people with these varieties, but I am trying to get some nice stock out there so more people might work with them.  Faverolles are simply amazing birds..

Payment will be required via PayPal within 5 hours of end of auction (9am PST on Monday the 28th).  My paypal is barterazia@hotmail.com.  I ship Priority Mail with delivery confirmation, and I package the eggs the way I like to receive them.  I have had VERY good hatch rates reported to me from eggs I have shipped all over the country.

Once the eggs leave my possession, I cannot make any guarantees, but I do promise that I will do my very best to ensure they reach you in as hatchable condition as possible.