Name: Burmese
Experience Needed: Some experience is needed, i wouldn't recommend them for a beginner as later in their life they are prone to dental and kidney problems.

Origin: Burma, there are American strains and British strains( I am more partial to the British strains because of their face shape

)

American Burmese:


British Burmese:


Diet: High quality Cat food, including dry and wet foods, bigger sized dry food is  good for their teeth, I have fed mine Kibble for Dental health, and lately stuff that is good for his digestive system as he is getting old



Temperament: The Burmese is very friendly inquisitive cat with an outgoing, loving natur, laiid back, social, intelligent & extremely sweet natured cats. They tend to be less vocal than Siamese cats ( but they are vocal, especially when they want something). They enjoy company & don't like to be alone for extended periods of time. Burmese are playful cats( Mine is 15 and STILL loves to play), especially when they are younger but love nothing more than sleeping on their human companion's lap.

Colors:
Brown

Chocolate
  

Lilac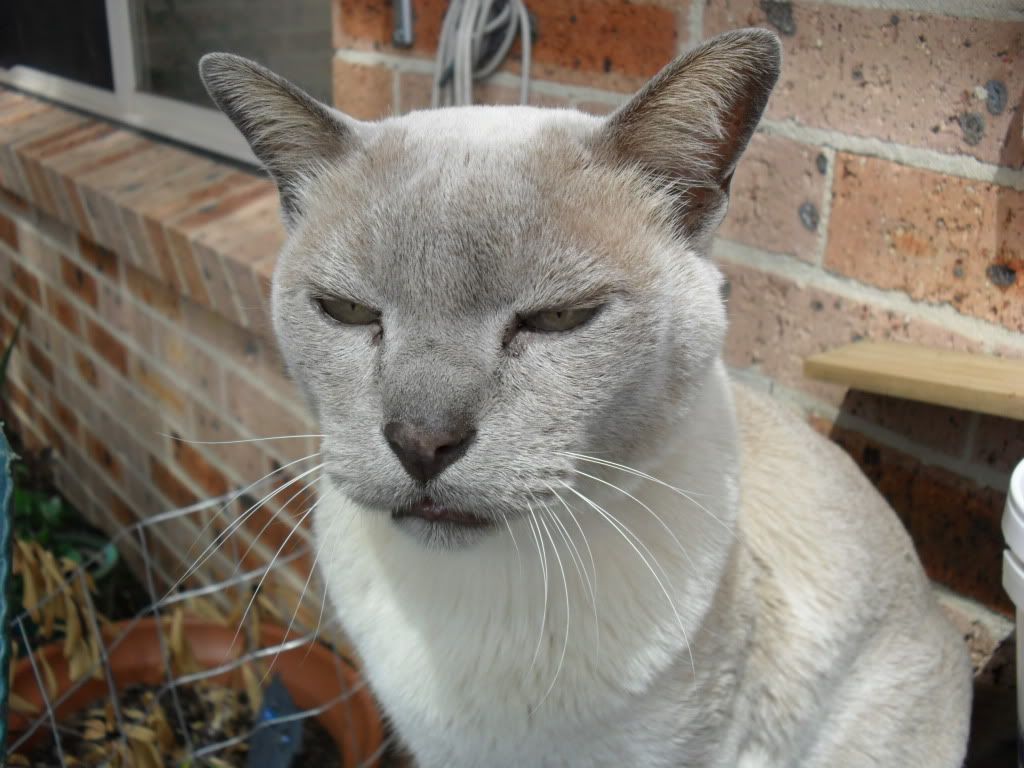 (mine

)
Blue


There is a also red and cream colour which are similar

Environment: They are suitable to most house holds, but if there is one cat by itself it may get destructive if an indoor cat.

Family: Good with families but depends on the particular cats temperament.

Additional Notes: Burmese Head Defect Meningeoncephalocele and related cranial head abnormalities are a serious genetic disorder that affects the musculoskeletal system of a Burmese cat. It is an inherited trait that is mostly confined to US Burmese cats. Can be prone to type 2 diabetes when they are older cats especially if they are overweight.
My family was told not to de-sex our Burmese cats before 6months of age as it could cause a kidney problem, though most ignore that.
What if the hokey pokey is really what it's all about?
Shut up, brain, or I'll stab you with a Q-Tip!
..
What if the hokey pokey is really what it's all about?
Shut up, brain, or I'll stab you with a Q-Tip!
..