I wanted to put pictures up of our coop and run.  I'm so proud.  My husband did this all on his own.  Just looked at pictures and then made it.  It's insulated and has three nest boxes that are on the "outside".  We can just reach in and get the eggs.

The girls seem to love it.  They like going up and down the ladder too.
This was the the framing on the house.  He made the walls first, painted them and then took them outside to assemble.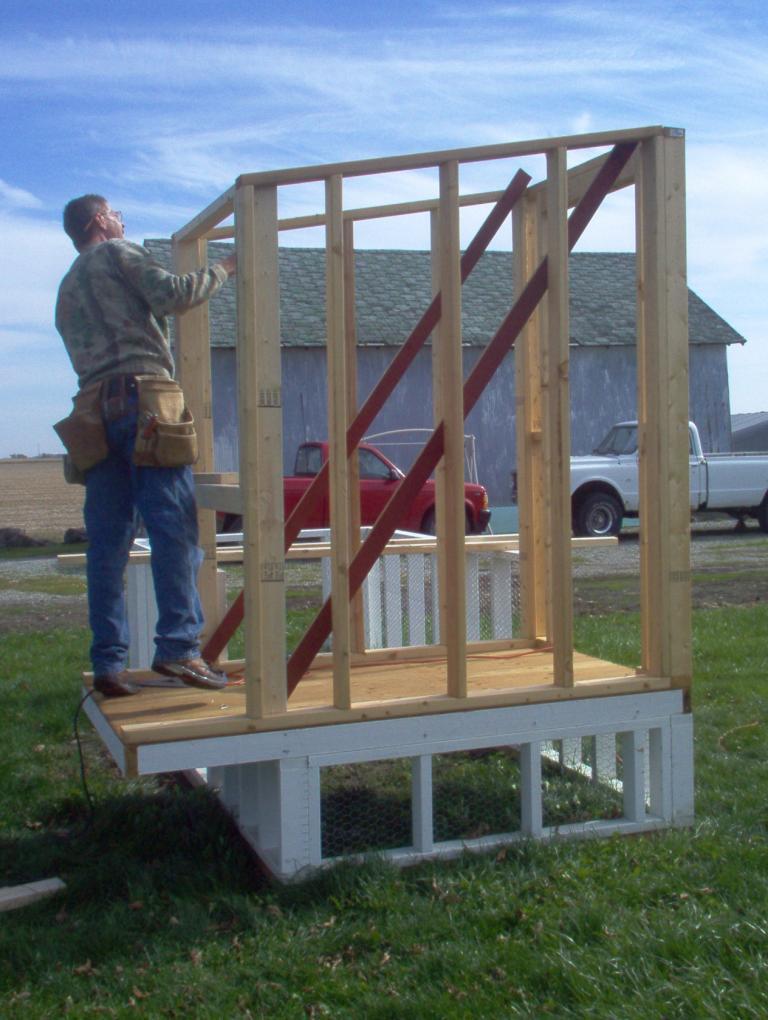 We have a gate at the front and a tarp over the run part now.  I think next year he will enclose it with an official roof.  However, for now it works well and keeps them covered when they are outside and if we need to get in we can sorta stand up.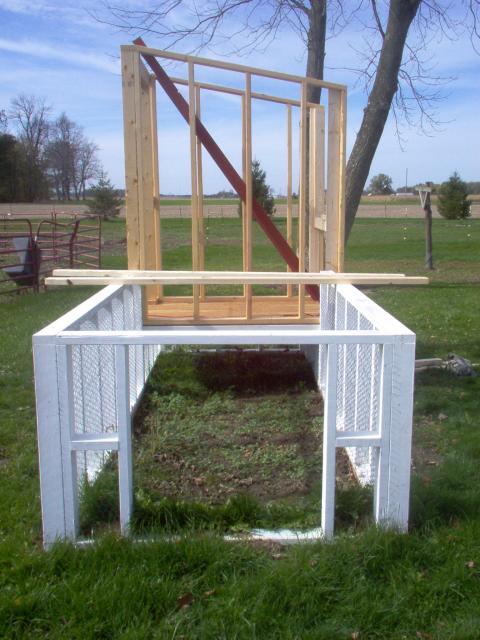 Side view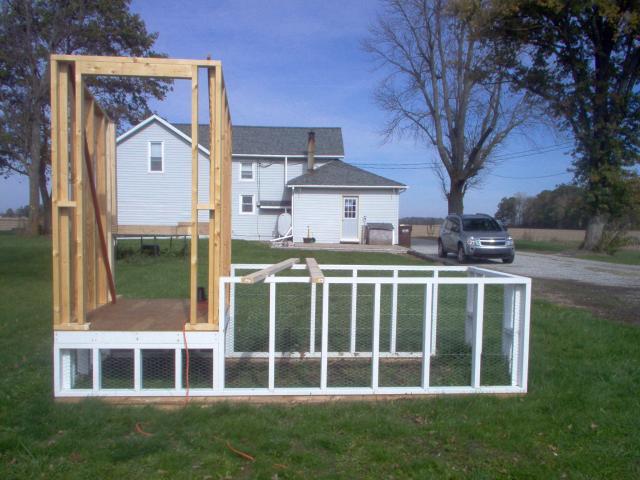 My son made a little ladder to walk up into the house part and they insulated it and put window with plexi glass in it.  We can open the windows and prop it durig the summer.





Here you can see where we would get entrance into the nest area.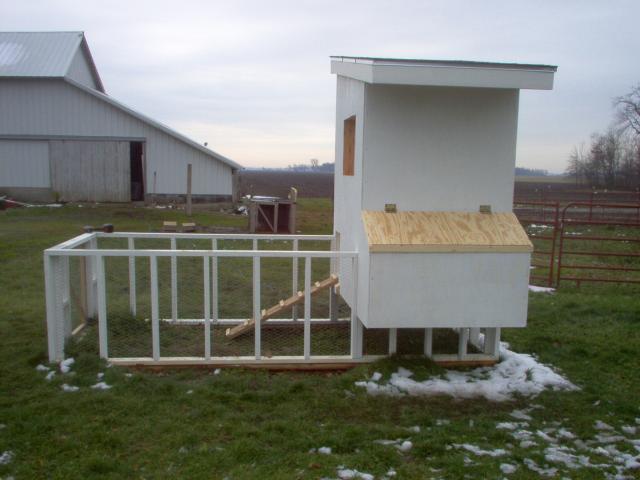 Working on getting lighting in as well.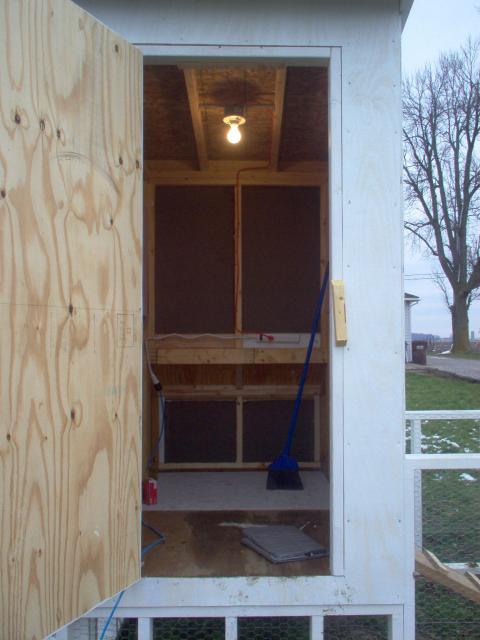 Chicken moving day.