My friend gave me some eggs and we believe that this little one has a rather large handsome coockoo marans rooster daddy and an EE mom ( puffy cheeks). Pretty sure he was the only option for rooster but other hens were mixed in( Amaracana, marans, . It came from a brown egg. what comb is visible looks like a single comb
It is 6 weeks old today. Can you tell me your thoughts on sex and if breed looks ok. Was born mostly grey with a little yellow on head and some black on chest and head. Nice light barring around head and neck is most what I see. Oh and lightly feathered legs. Think the marans can have that.
oh and the one pic my daughter is holding her kinda funny so feathers looked funny in back, just way she was holding chick.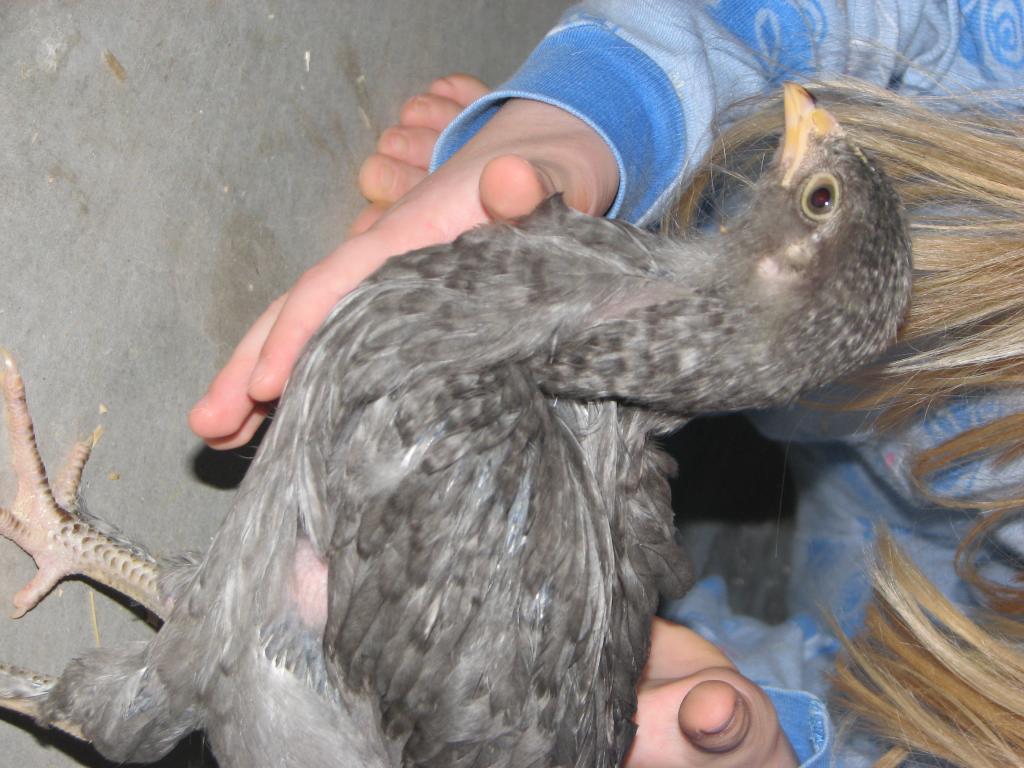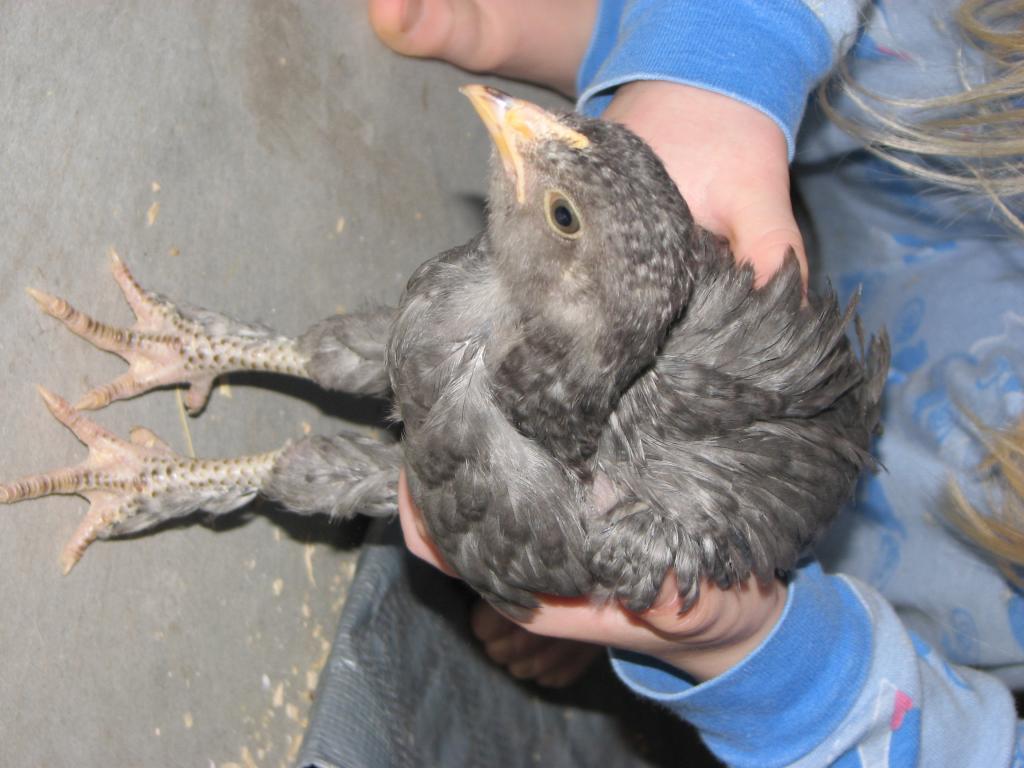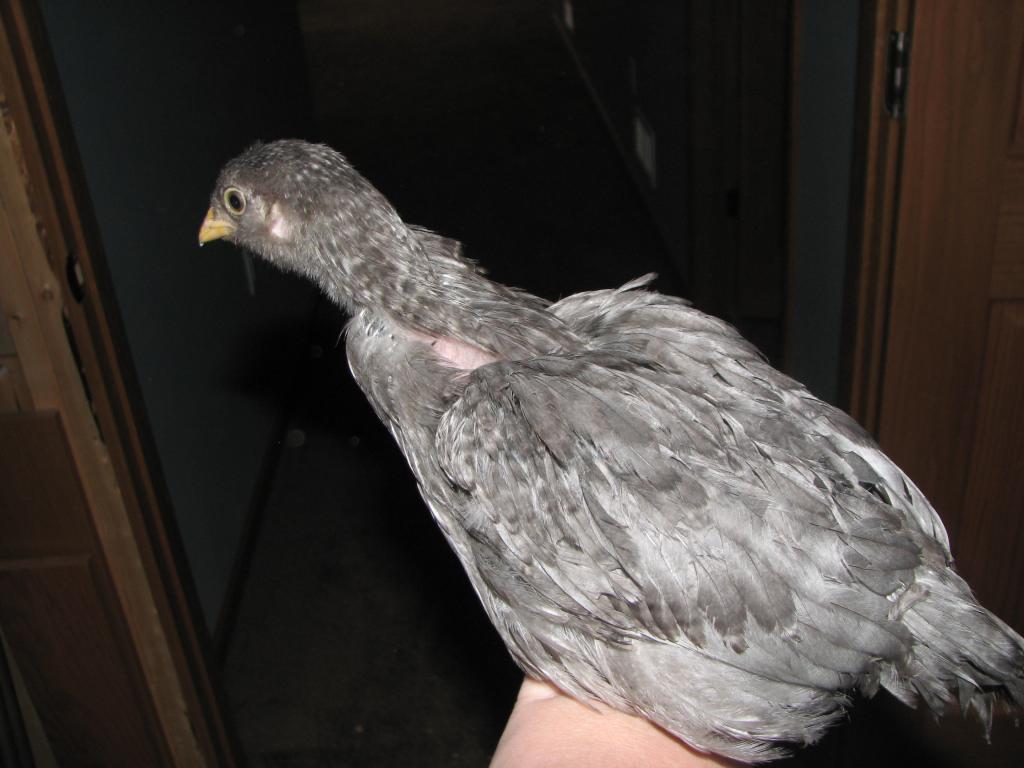 thanks for your thoughts!