Quote:
Originally Posted by
10thmuse

Have raised from chicks, LOVE THEM!
They do grow slowly being such a heavy bird, but it's worth the wait.
I had a straight run of chicks 10 in all 8 boys 2 girls. Kept the girls and 1 boy...the others were..well delicious!
I am now up to 5 girls and I am going to try for my 1st natural hatch this spring.
I will try to post how things go.
If people are in Oregon and are interested in jerseys I am thrilled to talk about or possibly even assist in getting more flocks of these great birds started.
-Kate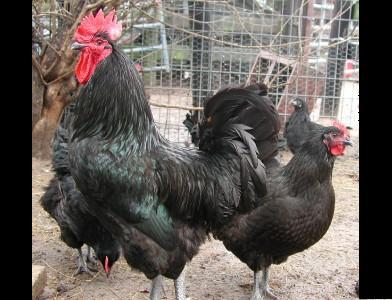 One gal went broody and it currently sitting on 2 eggs...we shall see in about 19 days if anything comes of it!!

i jest got 4 chicks i think i got chicken  JG fever

 F.L.T KC Carr

 P.C.P. Paran Encampment #29  N.G. Odd fellows Lodge #78
 Chaplain Jacksonville Historic Lodge #10

 Remember : Evil will prevail when good men fail to act

 F.L.T KC Carr

 P.C.P. Paran Encampment #29  N.G. Odd fellows Lodge #78
 Chaplain Jacksonville Historic Lodge #10

 Remember : Evil will prevail when good men fail to act