Firstly, thankyou to all the advice that has been given to others on forums - my wife and I have found the information priceless (like feeding niacin and how to stop angel wing).
We have two Pekin duckings - "Apple" and "Mac" - hatched around 17/12/2011. We finally bought our first home 2 months ago, so we could finally get a pet (no way a land lord here in Canberra, Australia will allow a pet).
My wife has previously had Pekins, so we got two 10 day old ducklings (I was dubious - i wanted a dog). Now I too see how much personality they both have.
So firstly, I thought I'd share some pictures from the last 4 weeks:
First day we picked them up: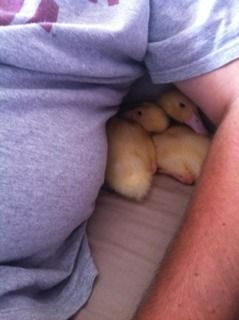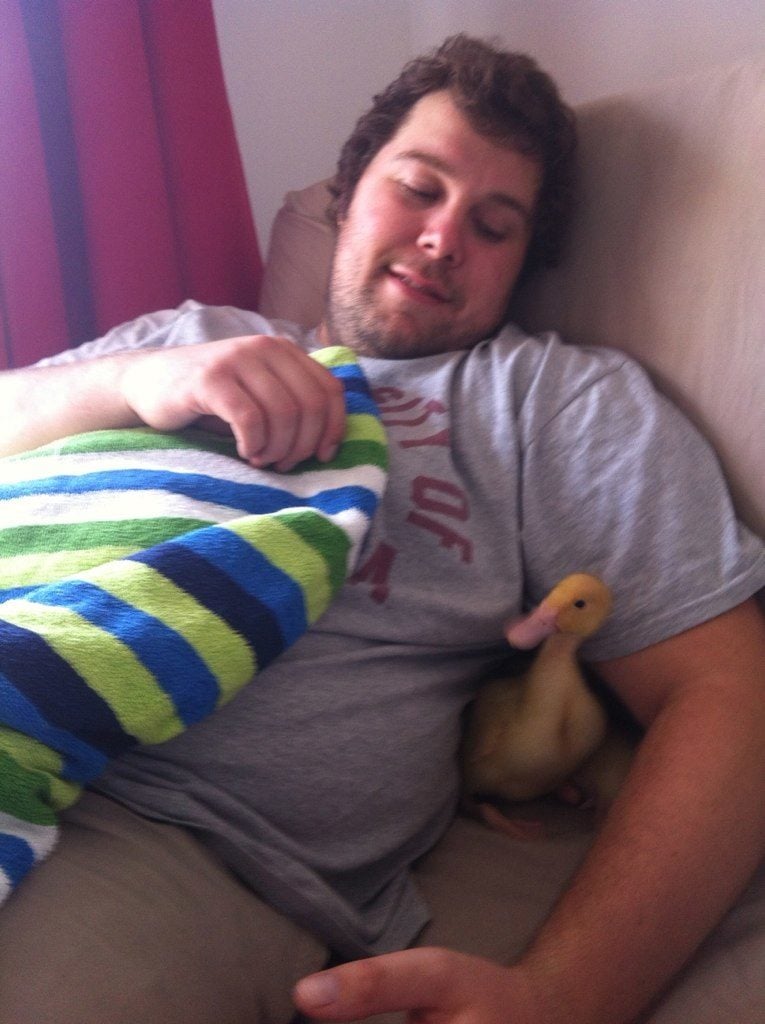 And a bit later on: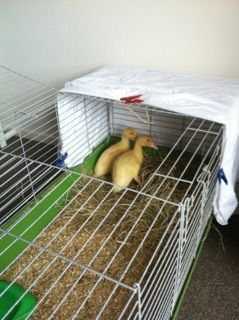 Outside time (currently inside at night until pen is finished)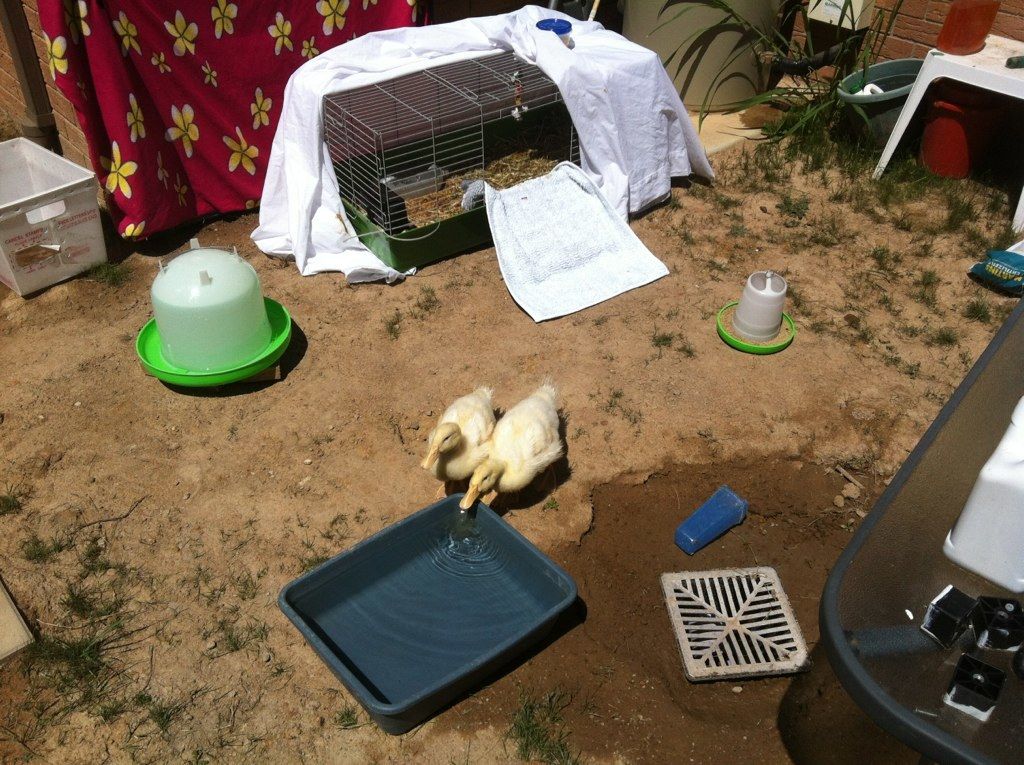 and meeting Charlie (our cockatiel)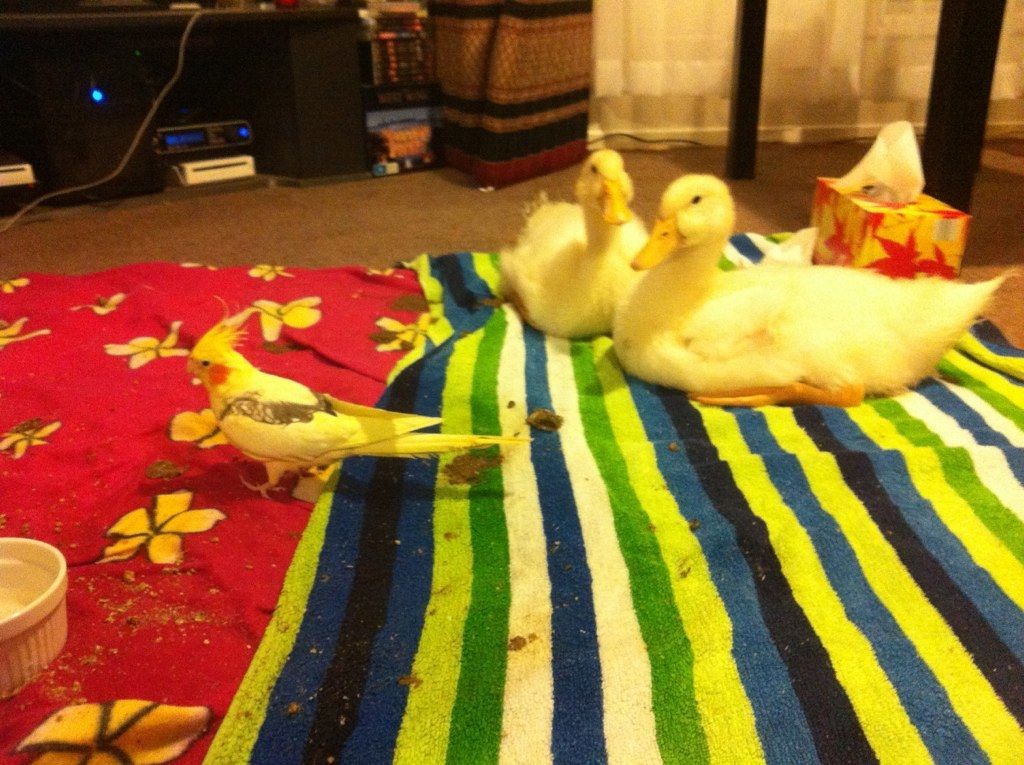 I'll post some pictures of the duck house