Quote:
Originally Posted by
mtnhens4

Our coop is 4x6 and the run is 15x6. Plenty of room for our 4-6 hens and VERY secure. My DH worked very hard on the dutch door and I love it, not easy with all of the funky angles. The run roof is Sun Tuf and smoke colored which helps to keep everything dry and offers some protection from the sun, when it's hot the girls all hang out under the coop.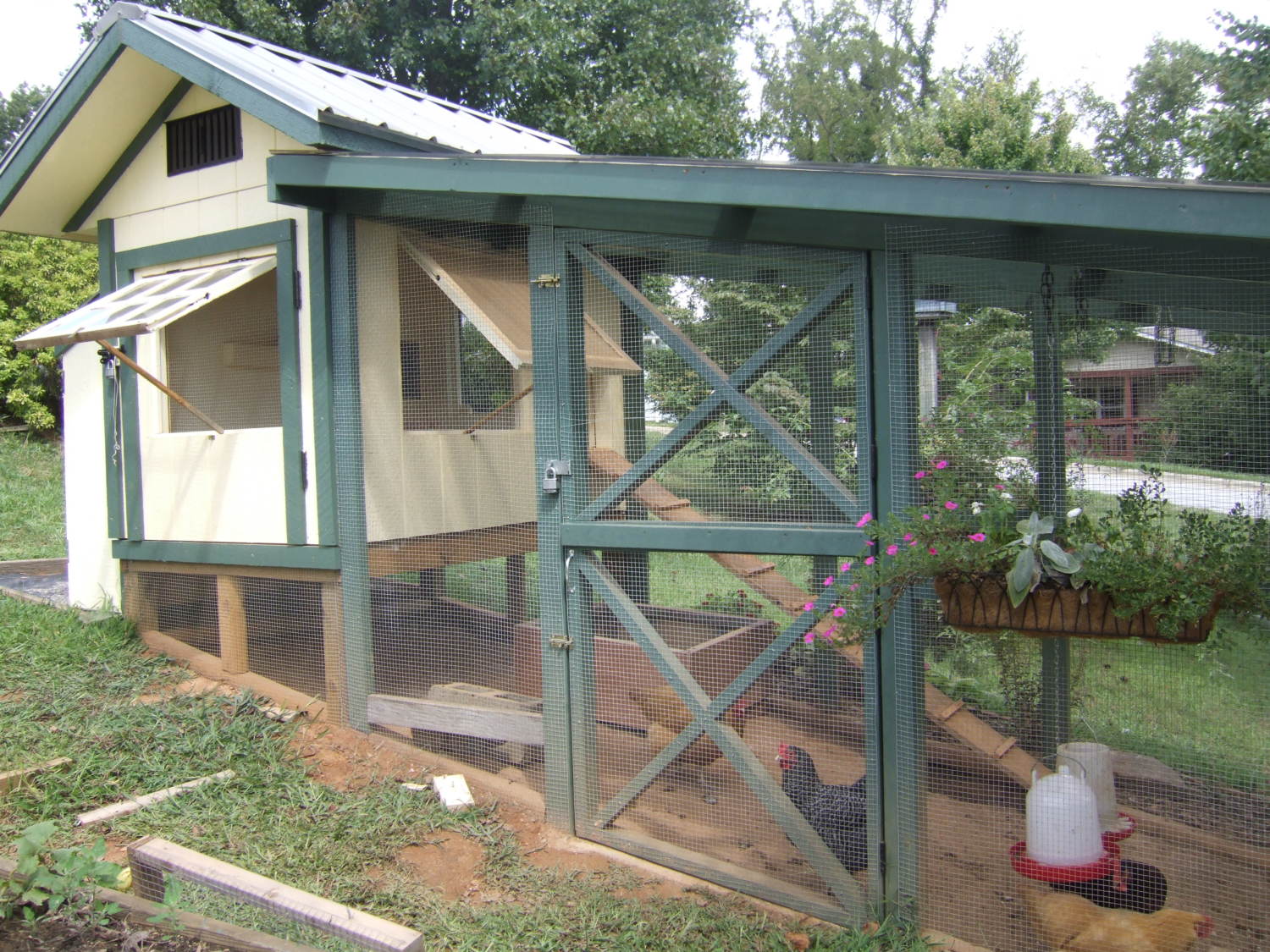 , I love the dutch door, too!  My girls are always trying to stampede out the door when I go to toss treats in so I've been using a short wire barrier inside the door, but my next design will definitely incorporate a dutch door on the run.  Thanks!