My ducks are 5 and a half weeks old (born 12.22.2011) and weigh on average 7 lbs each (the black one's a bit smaller, the white ones are gigantic). They are, for the most part, fully feathered. They have a small patch of down on their back between their butts and wings, and another small patch on the back of their heads.
They've been in an unheated brooder since they've been about 2 weeks old and are in a basement that's about 55 degrees. They swim in frigid cold water in the bathtub, eat frozen peas like it's going out of style.
We had temperatures during the day of between 30 and 35 this weekend, and I put the ducks out during the day into their run for the first time. They didn't like the snow too much on their feet, so they spent most of the time in the house with the tarp on it (it has a dirt floor which I covered in hay - they loved that). When I came outside to feed them, they came right out to inhale the food (frozen peas). They were not puffed up and did not appear cold. When I brought them back inside around dusk their bodies still felt warm.
It's going to be between 10 and 20 at night the next 10 days.
If these were your ducks (and you had spent 5.5 weeks cleaning their poopy brooder and waterer and hauling them up two flights of stairs daily to take a bath) would you put them outside all night? I usually throw chicks out around 6 weeks, this same time of year, but they have a much better coop than the ducks have a house.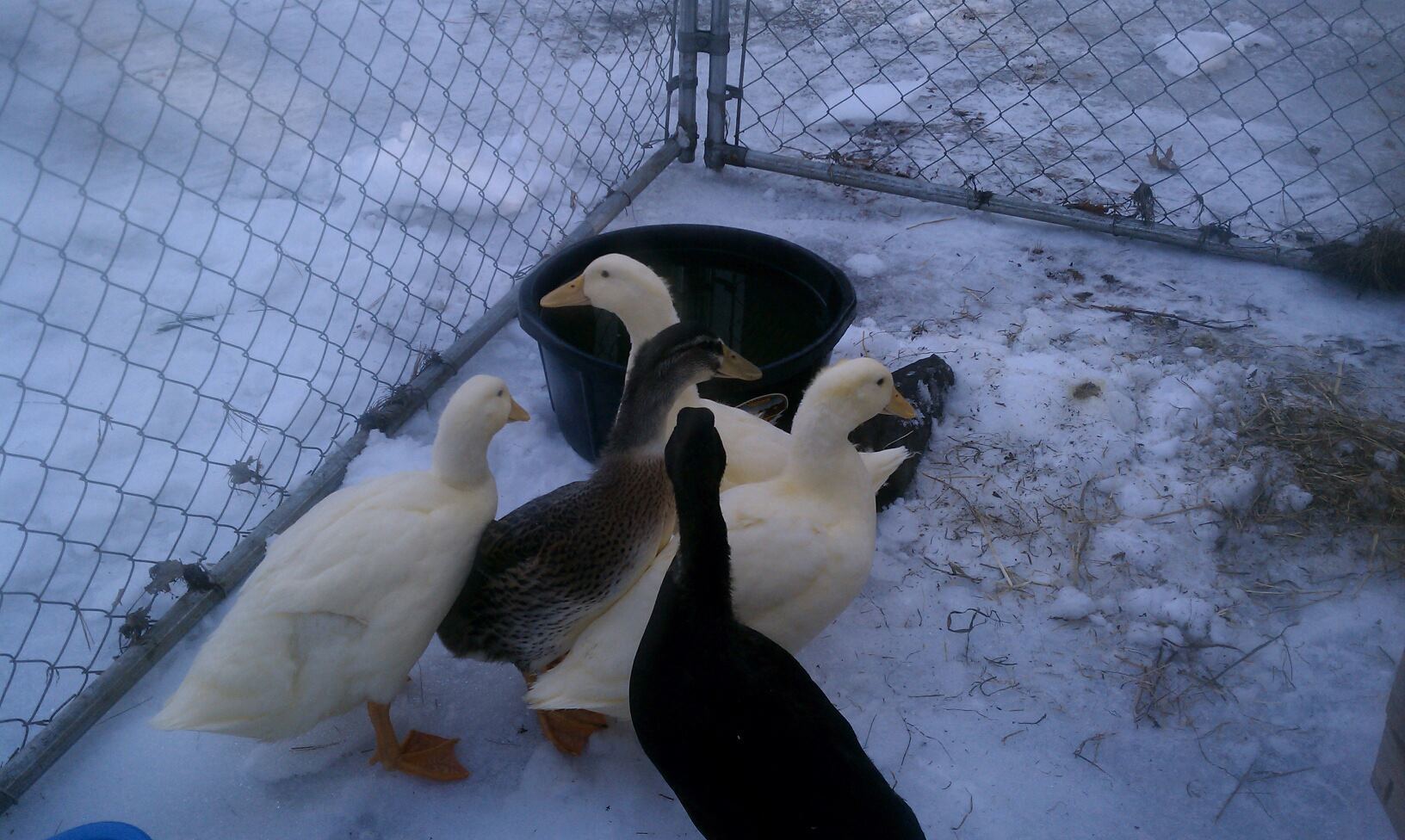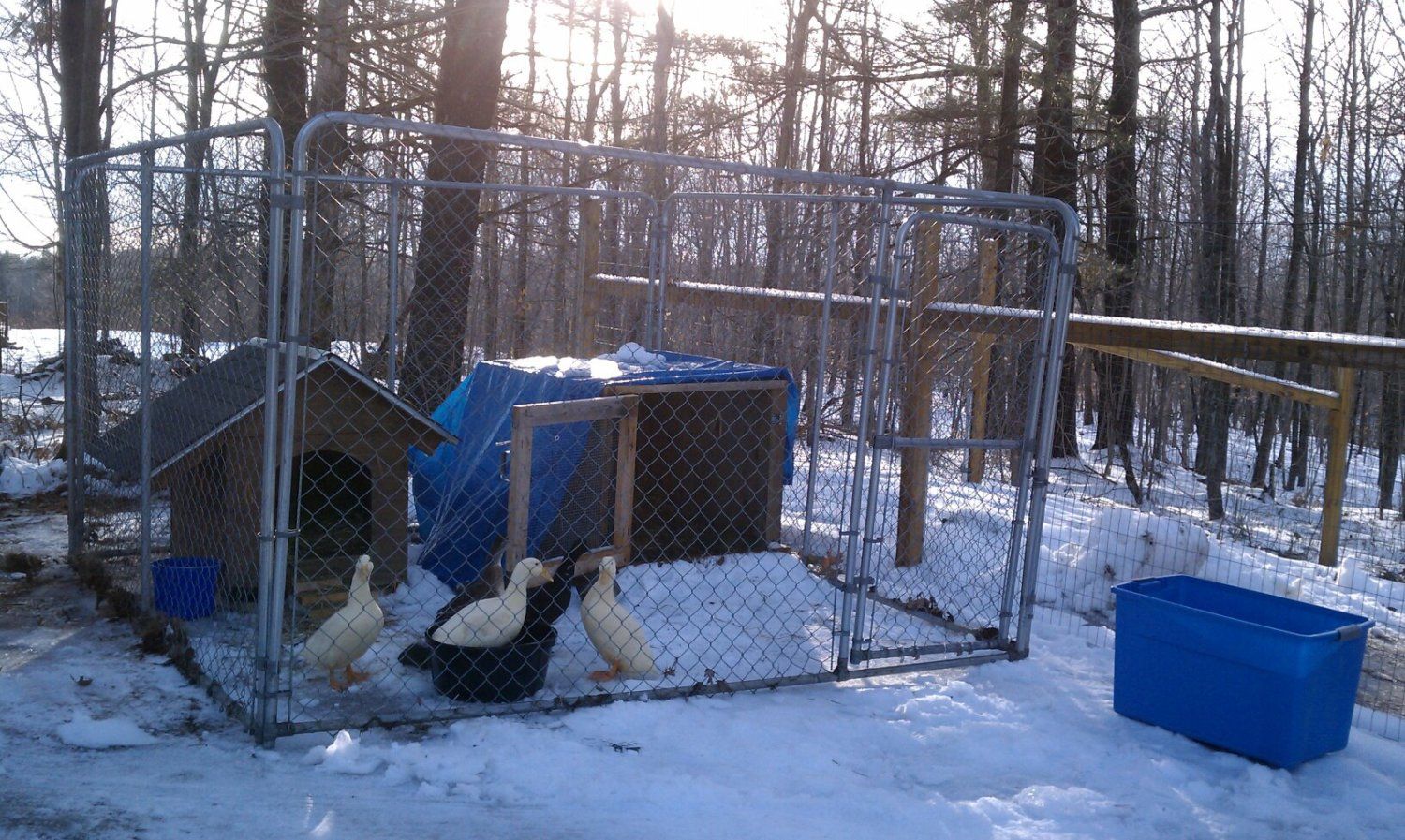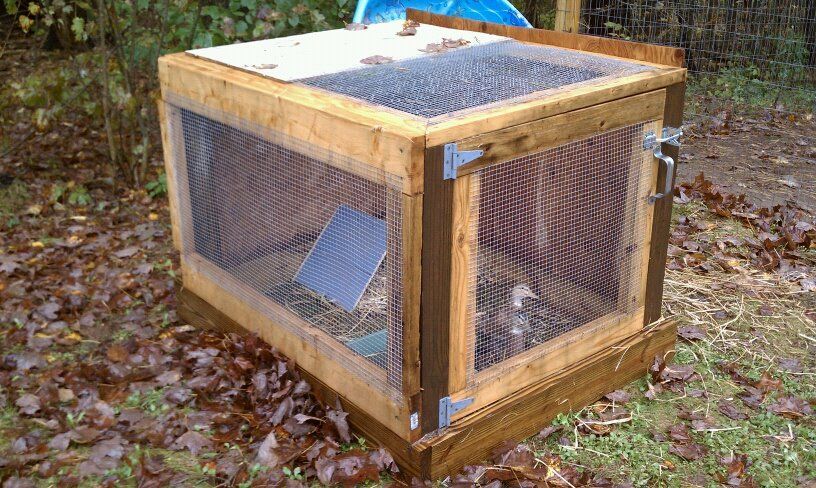 (duck brooder in the fall with my previous ducks in it)
A lonely blue girl guards the riverbed, she shakes her brown torch at the tide...
A lonely blue girl guards the riverbed, she shakes her brown torch at the tide...