Quote:
Originally Posted by
leadwolf1

Thanks
We flew to NY to get Charlie...I just loved his color and his feathered feet.  He has turned into an excellent rooster.  He takes great care of his girls and that includes me.  I have a silkie roo that hates my work boots.  Every time I wear them, he attacks...the shoes, not me.  Charlie comes to my rescue every time
  I guess it won't hurt to include a pic of his offspring...they hatched on December 4th....again, many of them are roos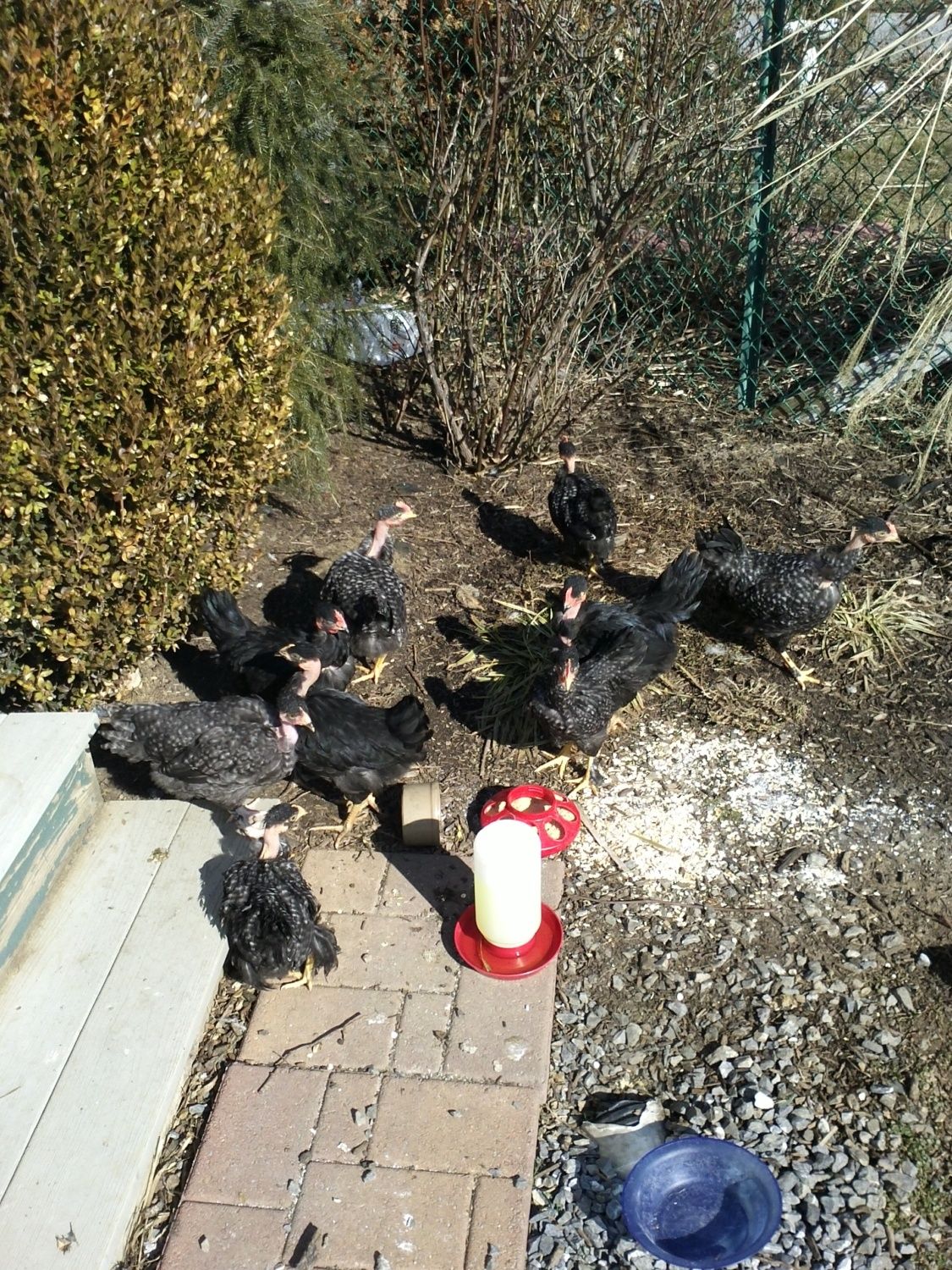 Thought I'd let you know that I am getting some barred NN sometime in April. They bred the green egg layer gene into them 5 years ago, so I get NN AND green eggs!