This Classified is Closed
For Sale:
~10+ Blue Black & Splash LF Cochin Eggs - Buy It Now ~
Will Ship To: Lower 48 States

http://www.backyardchickens.com/image/id/5716977/width/400/flags/LL

Shipping will be via Priority Mail at a cost of $15.00.  Buyer pays shipping.
Please PM me if you are interested.  I can do an order a week if not already commited.
My cochins are laying super well right now and I am done hatching for this year.  



I have selected my breeding flock for size, conformation to standard, amount of feather both body and foot.  These birds have great foot feathering.
My roo is 16 months old.  He is nice big black roo who is almost 13 #'s, he is from Vicki Pittman line.
Fertility has been tested, I am getting 100% fertility here!  The roos are the biggest gentle giants, we all just love the cochins here.

There are 12 big fluffy BBS cochin hens in this pen with these boys. These girls have good to great cushion and the "pantaloons"  are my favorite!   Hens are 13-16 months old and they weigh 8.5-10.5 pounds.
There 2 Mottled Frizzle Hens in this pen.  I can try to hold back their eggs if you do not want a possibly frizzled or split to mottled cochin, no guarantees..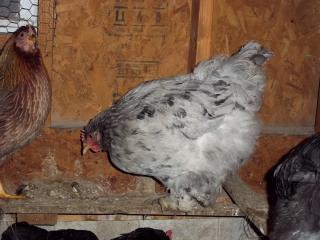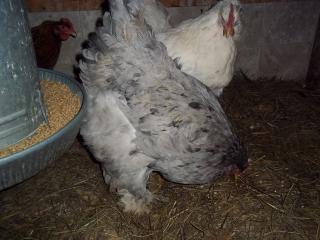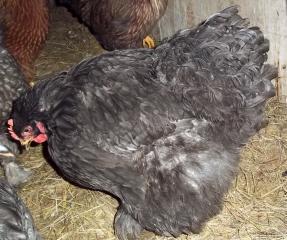 Look at his brows!!
Love him!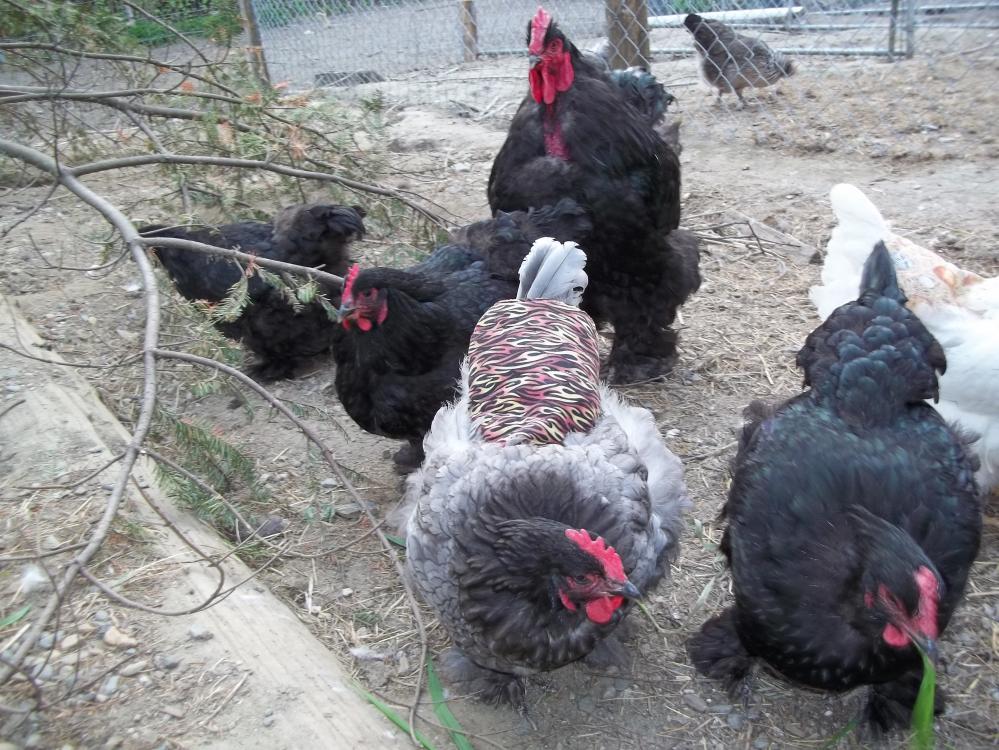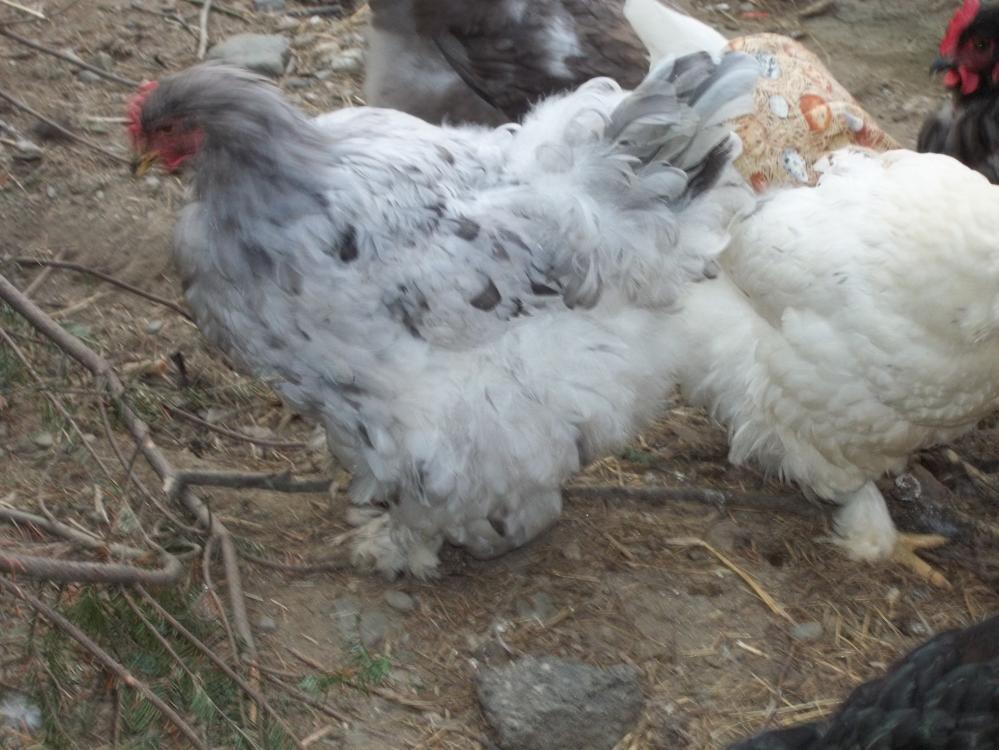 I will wrap each egg individualy in bubble wrap and do everything in my power to see that eggs get to you in the very best possible condition. I will ship with a confirmation number as well.
Please remember buying shipped eggs is a risk. I can not be accountable for anything that happens with the eggs once they leave my hands.
Please feel free to ask any questions!
Edited by aceschix - 11/24/12 at 5:40pm
~ Swap Page ~
April ~ 2 great kids, 1 helpfull gorgeous wonder husband~
~ LF Cochins in BBS and Mottled - smooth and frizzled, BBS Copper Marans, BBS Birchen Marans, Wheaten & BW Ameraucanas & BLR Wyandottes, Olive Eggers, ~
                                   
~ Member Cochins International ~
~ NPIP Tested & Certified Flock~
~ Swap Page ~
April ~ 2 great kids, 1 helpfull gorgeous wonder husband~
~ LF Cochins in BBS and Mottled - smooth and frizzled, BBS Copper Marans, BBS Birchen Marans, Wheaten & BW Ameraucanas & BLR Wyandottes, Olive Eggers, ~
                                   
~ Member Cochins International ~
~ NPIP Tested & Certified Flock~