I've made efforts to resize these and crop them down for the bandwith-ally challenged, and only took pictures of a representative of each.  All of these are roughly ten days.
Chick #1
And #2
Chick #3 - got a few of these.
#4 - looks a lot like #3,  but the wings are coming in with grey on the tips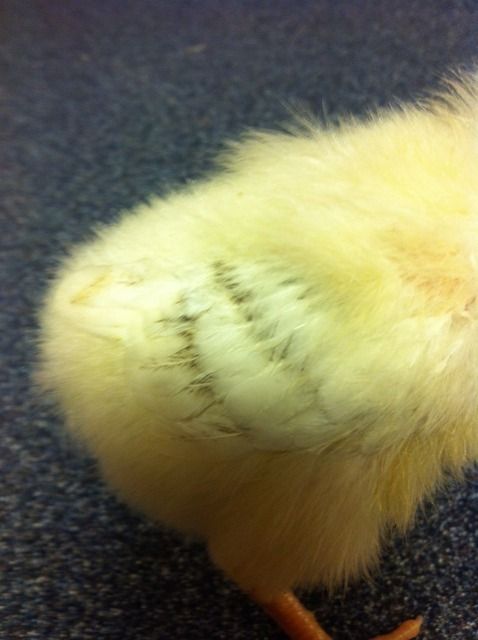 Chick #5 - Here's another cutie - near impossible to get a good picture because when you pick her up she just nestles in and snuggles in your hand.:
Chick #6 - Mean as sin at ten days.  Comes across the cage to peck me when I water or feed them.  If it weren't for the fact it would only make a nugget I'd try and set a record for earliest processing age.  The kids won't hold it, and it's quite the bully.  I've nicknamed it "Dinner". 
Chick #7 -
Chick #8 - another student on "the path of the frying pan" if it doesn't lighten up.
1, 5, 6 7 or 8 are my mystery chick (I have multiples of the others and quite a few black austrolorps and a few buff orps)