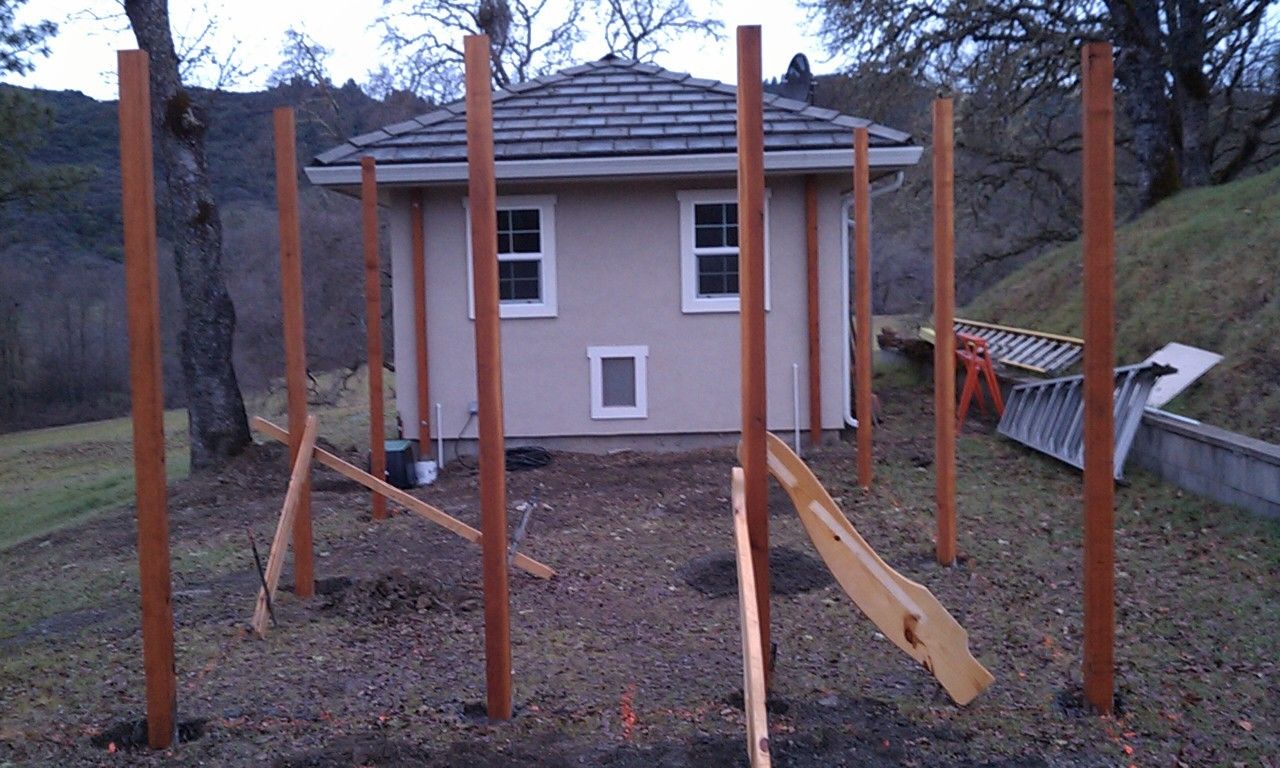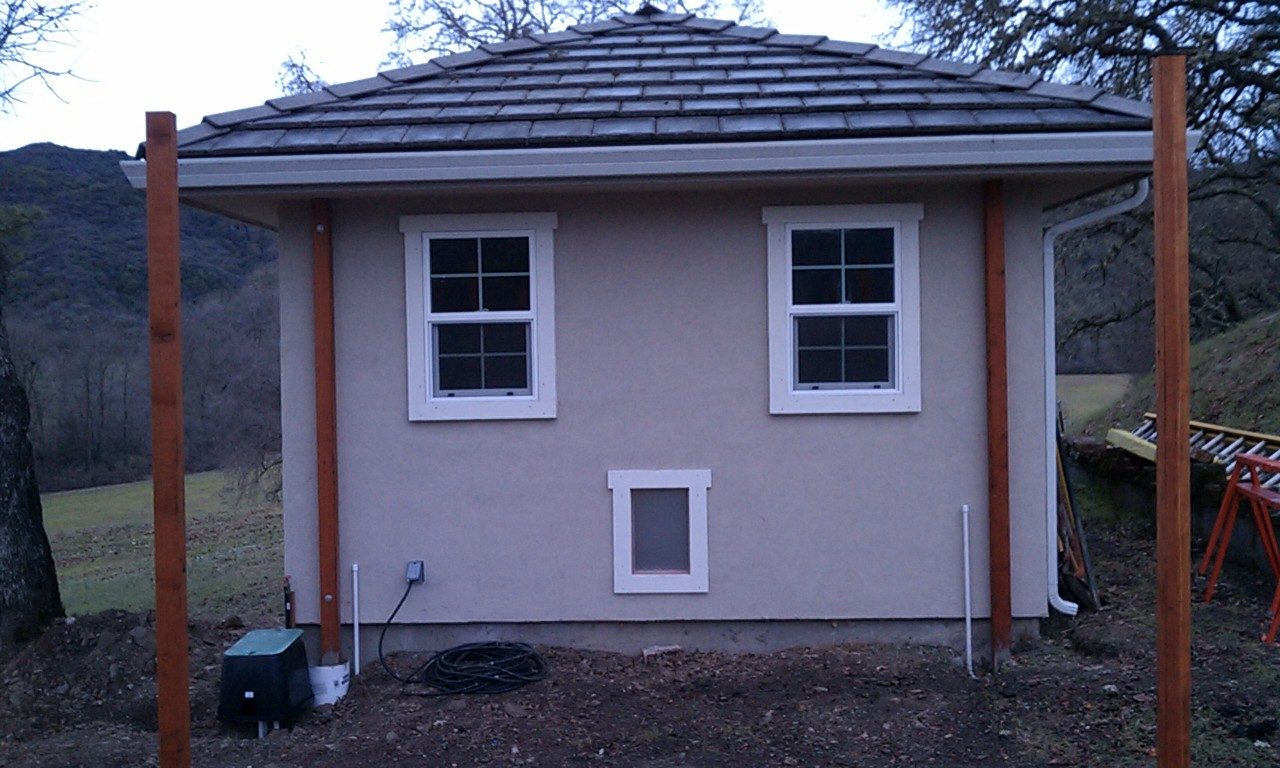 I finally set the last of the 4X4's yesterday.
In the close up shot you can see the hose bib at the left on the outside of the run.The irrigation cover (not set to height yet) has a shut off valve, the pressure reducer that feeds the 1/2" PVC pipes, and an anti siphon valve for any irrigation I may want to add around the run.
I like the idea of having climbing vines, sunflowers and lavender around the perimeter of the run.
Obviously that's at the bottom of my to do list.
The outlet my extension cord is plugged into on the left has one constant hot outlet, and one switched outlet. The plan is to hard-wire a 15W heater cord to the switched side and wrap it around the 1/2" PVC pipe the watering cups are attached to; for those cold mornings.
Edited by G-Man - 2/21/12 at 10:19pm