This Classified is Closed
For Sale:
10+ Wheaten / Blue Wheaten Ameraucana Eggs 'Buy It Now'
Will Ship To: lower 48

This listing is for 10+ Eggs from my Wheaten / Blue Wheaten Ameraucanas
Shipping is $15.00
 I accept PayPal but prefer Walmart and USPS postal money orders.
Orders paid for with either of those money orders will receive 5 free eggs. 
The shipping dates that are available are April  25, 27, 30. May 2, 5, 7, 9, 12, 14, 16, 19, 21, 23, 26, 30.
If one of the days falls on a holiday it would be shipped the next business day.
Send me a PM to purchase and let me know what shipping date you would like. 
 (shipping dates are not locked in until paid for, I will hold the date for 7 days if you are paying by money order)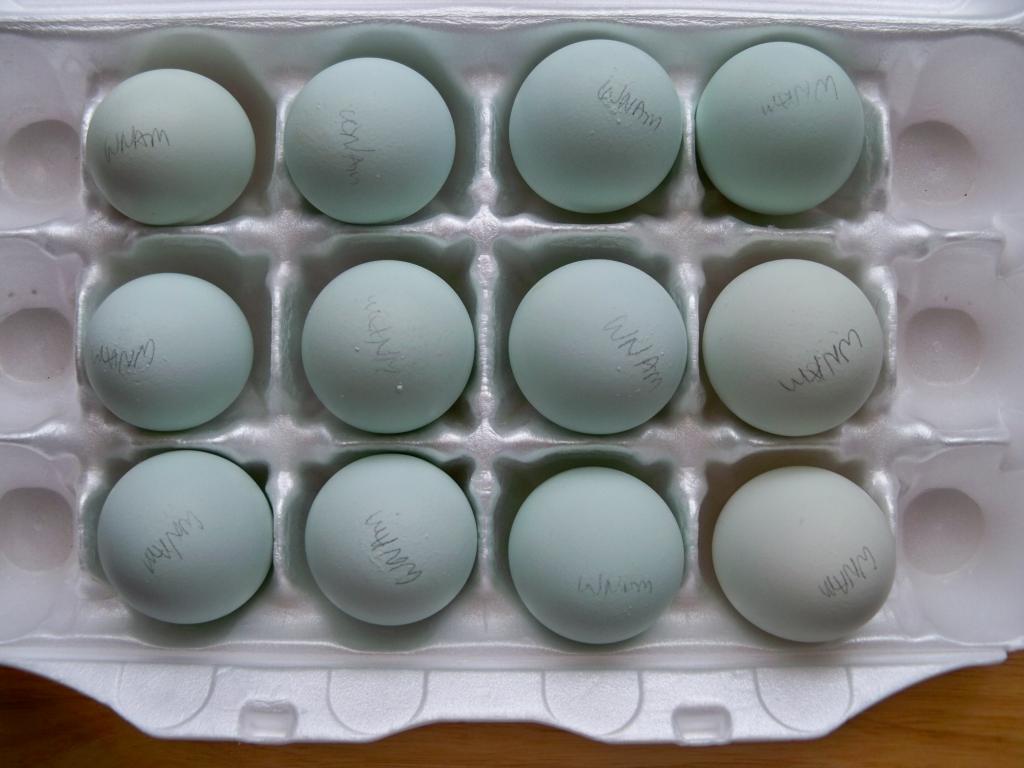 Buying hatching eggs is a gamble. Please only bid if you can afford to take the risk and possibility that none will hatch.
I pack as safe and secure as possible but I cannot guarantee that they will survive any shipping mishaps or be responsible for shipping / handling or incubation conditions so I cannot guarantee that ANY will hatch, although I always send extras to help give you a better chance of hatching some chicks.
I guarantee you will receive 10 unbroken eggs. I include extras, but if you have less then 10 unbroken eggs please let me know. Do not leave eggs sitting in a mailbox that could overheat or freeze.
Because eggs are time sensitive, please pay immediately after the auction ends.
I do accept PayPal at Ray_n_Debi@pbtcomm.net
If you pay with an E Check they usually take 3-4 business days to clear. I am happy to accept USPS postal money orders, please let me know and I will send you my address.
I only ship eggs to lower 48 states, no international shipping
Edited by Ray_n_Debi - 4/22/12 at 8:08am